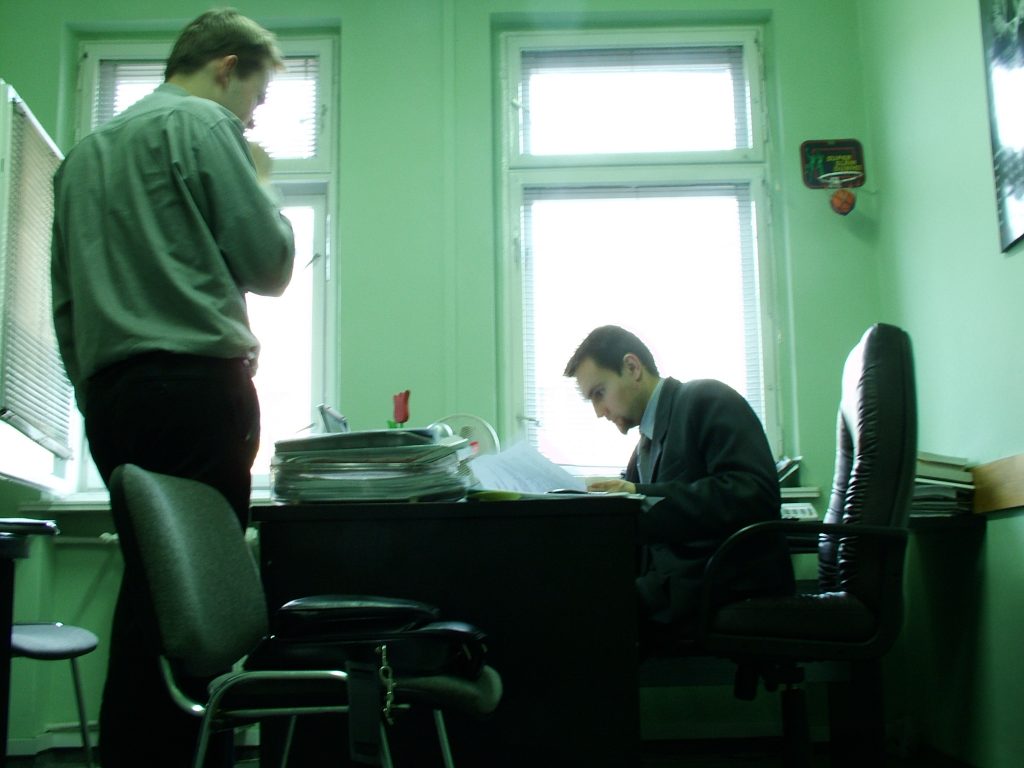 The last thing that you want to do after dealing with litigious matters is have to hire more lawyers.  However, if you believe your lawyer committed legal malpractice thats exactly what you will be forced to do.  Lawsuits containing claims of legal malpractice are taken very seriously by the courts presiding over them.  Very strict timelines dictate when you must file a lawsuit alleging legal malpractice and if your not careful your case could be dismissed before it gets started.  A recent case out of the Louisiana Fourth Circuit Court of Appeal discusses a lower courts ruling in a legal malpractice lawsuit in favor of Defendants, Romauldo Gonzalez, Sr., and the Law Offices of Romauldo Gonzalez, L.L.C. d/b/a Braden Gonzalez and Associates (collectively, "Mr. Gonzalez") based on prescription arguments.
In July of 2013, Marco Tulio Miralda filed a legal malpractice lawsuit against Mr. Gonzalez. In his petition, Mr. Miralda alleged that he retained Mr. Gonzalez in early 2008 in regards to renegotiating a mortgage note held by Wells Fargo on his New Orleans home. Mr. Miralda was in default on his mortgage note and Wells Fargo had initiated foreclosure proceedings on the property. Mr. Miralda alleged that Wells Fargo was inclined to negotiate reinstatement of the loan.
Mr. Miralda was allegedly advised by Jose Chacon, a non-attorney employee of Mr. Gonzalez's law firm, to deposit $30,000 into a trust account to serve as a down payment, for purposes of the renegotiation. Per the instructions, Mr. Miralda deposited $33,864.75 into the trust account.
Mr. Miralda and Mr. Chacon met numerous times to issue payments to Wells Fargo and to sign paperwork. Mr. Miralda set forth that Mr. Gonzalez was never able to finalize the negotiation with Wells Fargo. Mr. Miralda further alleged that in September of 2009, Wells Fargo's attorneys communicated with Mr. Chacon in regards to an offer made by Mr. Gonzalez's firm on behalf of Mr. Miralda.
The offer was in regards to a $20,000 payment, and Wells Fargo's attorney advised Mr. Chacon to contact Wells Fargo's Loss Mitigation Department directly to finalize the deal. Despite the trust account having over $20,000, no offer was ever made directly to Wells Fargo.
Around October of 2010, Mr. Miralda was evicted from his home and in June of 2011, he was informed that Mr. Gonzalez would not longer be representing him and that he would be charged $6,800, for legal fees.  After receiving this information Mr. Miralda hired new counsel to explore his various claims.  In doing so Mr. Miralda decided to sue Mr. Gonzalez.
In his petition, Mr. Miralda alleged six claims of malpractice, as well as intentional fraud. Mr. Miralda alleged that he was not fully aware of the nature of Mr. Gonzalez's alleged malpractice until after retaining separate counsel.  Mr. Gonzalez filed a peremptory exception of preemption, in response to Mr. Miralda's petition. Mr. Gonzalez set forth that because the alleged conduct occurred over a year prior to Mr. Miralda's petition, that it was barred by La. R.S. 9:5605 (A). Additionally, Mr. Gonzalez asserted that the fraud exception under La. R.S. 9:5605 (E) did not apply.
In April of 2014, a two-day evidentiary hearing as to the peremptory exception was held.
The purpose of that hearing was for the Court to decide whether or not the exceptions brought forward by the Defendant were valid.  One of the exceptions  decided at that hearing was a prescription exception based on a statute La. R.S. 9:5605. That statute limits the times in which a lawsuit may be filed against attorneys for alleged malpractice.  La. R.s.. provides in pertinent partLa. R.S. 9:5605 (A) provides in pertinent part, "No action for damages against any attorney at law duly admitted to practice in this state . . . , arising out of an engagement to provide legal services shall be brought unless filed … within one year from the date of the alleged act, … within one year from the date that the alleged act, … is discovered or should have been discovered; however, even as to actions filed within one year from the date of such discovery, in all events such actions shall be filed at the latest within three years from the date of the alleged act, omission, or neglect."
At the prescription exception hearing Mr. Miralda alleged that he did not discover Mr. Gonzalez's malpractice until November 16, 2012, which was less than one year before the suit was filed on July 19, 2013. Mr. Gonzalez had the burden of proving that Mr. Miralda's claims were barred by peremption. He pointed to specific evidence that Mr. Miralda was aware of the alleged malpractice prior to consulting separate counsel, which was done over a year prior to the lawsuit. The trial court agreed and sustained his exception of preemption.
Mr. Miralda also tried to use an argument of fraud to escape the confines of prescription.  Specifically, Mr. Miralda argued that the application of La.R.S. 9:5605 (E), provides in pertinent part that the "…peremptive period provided in Subsection A of [La.R.S. 9:5605] shall not apply in cases of fraud…" Mr. Miralda alleged that Mr. Gonzalez engaged in fraud by not thoroughly disclosing the status of his case among other allegations. The appeals court held that because Mr. Miralda failed to bring his malpractice claims within one year of when the alleged act was discovered or should have been discovered the reliance on the fraud exception was misplaced and the court did not need to review any fraud claims asserted.
Additional Sources:
MARCO TULIO MIRALDA VERSUS ROMAULDO GONZALEZ AND LAW OFFICES OF ROMAULDO GONZALEZ
Additional Berniard Law Firm Articles on Legal Malpractice: The Burden of Proving Legal Malpractice Claims in Louisiana
Written By Berniard Law Firm Blog Writer: Zoha Khan