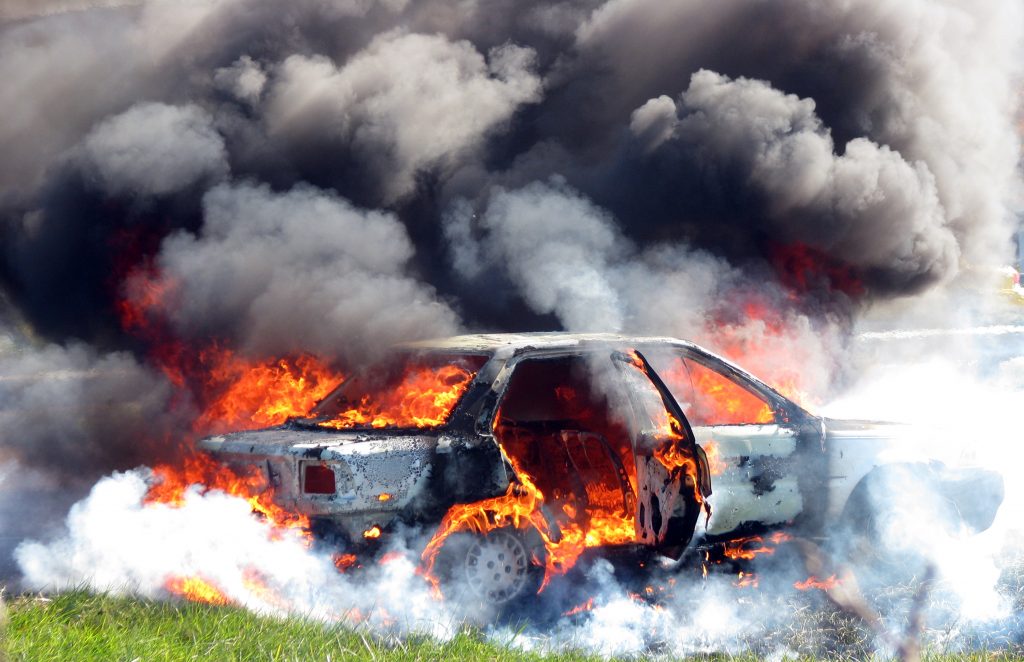 When you let a friend borrow your car you probably don't give much thought to who's insurance policy would cover any potential accidents. Insurance policies contain many loopholes that can exclude coverage when an accident occurs. The following case out of Lafayette, discusses the problems that can arise when a friendly gesture turns into a legal nightmare for the parties involved.
Judith Landry of Lafayette, Louisiana and Therese Lesinski were involved in an automobile collision. Landry filed a personal injury lawsuit against Lesinski claiming that Lesinski's carelessness caused the accident. Importantly, at the time of the accident, Lesinski was driving a car belonging to Mr. Braus, whom she had been staying with in his home. Lesinski's own personal vehicle was insured by State Farm, but Mr. Braus (the car involved in the accident) was insured by Allstate.
State Farm denied liability by claiming that it was not responsible for any of the damage done to Landry because the car belonged to Mr. Braus who was not a member of Lesinski's household. State Farm asserted as much in a motion for summary judgment. A motion for summary judgment effectively asks a court to dismiss the entire lawsuit. See La. C.C.P. art. 966.
In its motion, State Farm raised a sole issue: because Lesinski was merely a guest staying at Mr. Braus's home, Mr. Braus could not be considered a resident of Lesinski's household (a prerequisite to State Farm having to cover Mr. Braus's vehicle under Lesinski's policy). Additionally, State Farm argued that because Lesinski worked for Mr. Braus as a caretaker her policy did not extend to Mr. Braus.
Ultimately, the motion was denied on procedural grounds. State Farm had set forth a document containing Lesinski's answers to questions posed by Landry's lawyer, but the answers weren't signed by Lesinski nor attached to State Farm's original motion as it should have been. The Trial Judge read aloud one of Lesinski's answers that confirmed Lesinski was working as a caretaker for Mr. Braus. As noted above, this fact was dispositive in the case and allowed State Farm to evade liability due to an employment clause in Lesinski's policy.
As any good attorney would do, Landry's lawyer appealed the decision on the grounds that the Trial Court wrongly considered Lesinski's answers to questions asked by Landry's lawyer because the answers were not properly in evidence. See Hunter v. Rapides Parish Coliseum Auth., 158 So.3d 173 (La. Ct. App. 2015). The Louisiana Third Circuit Court of Appeal ruled that before evidence can be considered it must first be either introduced or objected to by one of the parties. In other words, State Farm was not allowed to sit on evidence and later spring it on opposing counsel at a time it saw fit. Such sandbagging is unfair to opposing counsel and generally unacceptable.
As a result, the Court of Appeal ruled that State Farm's motion to have Landry's lawsuit dismissed should have been denied by the Trial Court and the case against State Farm should proceed. This case is a good example of how the best lawyers pay attention to seemingly minute details. In the practice of law, it is sometimes minutia that wins the day as was the case in Landry's lawsuit. Landry avoided having her lawsuit dismissed because State Farm's attorney failed to follow proper procedure.
Additional Sources: JUDITH LANDRY VERSUS ALLSTATE PROPERTY & CASUALTY INSURANCE CO., ET AL.
Written by Berniard Law Firm Blog Writer: Taylor Thomas
Additional Berniard Law Firm Articles on Car Accidents: Pineville, Louisiana, Car Accident Leaves Insurance Company Battle in its Wake