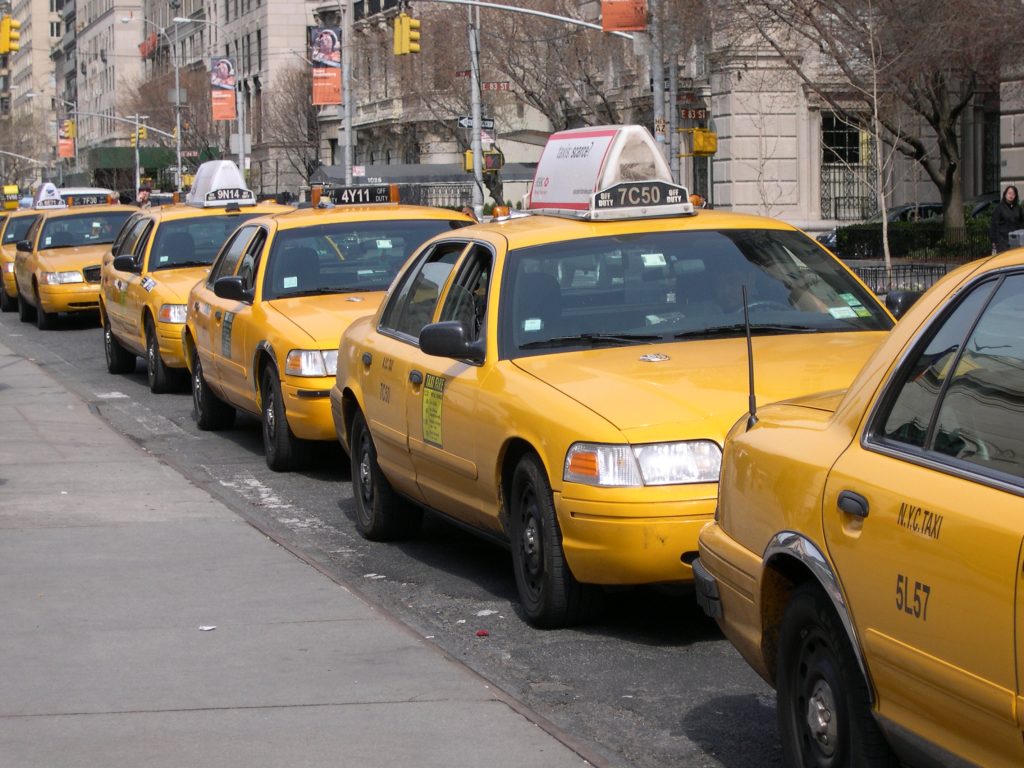 Usually, an employee's sole remedy against his employer for an on-the-job injury is worker's compensation. Louisiana law creates a statutory presumption of employment status, meaning that any worker injured while providing work for a trade, business, or occupation is assumed to be a person who is covered by the Worker's Compensation Act.
This presumption is rebuttable however, and the alleged employer bears the burden of proving that the worker was not his employee as defined by the Worker's Compensation Act. An alleged employer can do this by either showing that the work involved was not pursuant to any trade, business, or occupation or establishing that although the individual was carrying out a service, he was really an independent contractor at that time.  See La. R.S. 23:1021
On December 16, 2013, Joseph Wilfred was robbed and murdered while working a shift as a cab driver.  His daughter, Ms. Emilia Wilfred of Jefferson Parish, filed a lawsuit against A Service Cab Co. Inc. (hereinafter "A Service") in order to collect on her late father's worker's compensation death benefits. The trial court found that Mr. Wilfred was not an employee as defined by the Worker's Compensation Act and denied Ms. Wilfred's claim for death benefits, dismissing the case with prejudice.
Ms. Wilfred appealed the trial court's judgment, claiming that A Service could not overcome the statutory presumption that her father was an employee and that the evidence did not support the trial court's factual findings and legal conclusions. Thus the appellate court, in establishing whether the presumption was rebutted, first looked to determine whether the work in question was a "business pursuit" of the alleged employer, A Service.   See Hillman v. Comm–Care, Inc., 01-1140, p. 13, (La.1/15/02), 805 So.2d 1157, 1165.  A Service presented testimony from its President and operating manager showing that it provided services to M. Wilfred rather than the other way around. Specifically, A service did not pay a salary to Mr. Wilfred. Rather, Mr. Wilfred paid fees weekly to access A Services' radio networking system. This provided the court with sufficient proof to rebut the presumption that Mr. Wilfred was an employee of the company. However, the court still had to determine whether an employer-employee relationship existed based on right of control.
Right of control is exhibited by four main factors: 1) selection and engagement; 2) payment of wages; 3) power of dismissal; and 4) power of control. None of these factors alone is determinative of an employment relationship, the totality of services must be considered. In this determination, the burden of proof is on the party seeking to establish that an employment relationship existed.
Here, in regard to the first factor, while the power of selection lied with the owner of A Service and the evidence exhibited that there was an employment application, the owner's testimony showed that the application was used only for informational purposes. As for the second factor, wages, the court had already established that A Service did not pay a salary to its drivers; the drivers paid a weekly fee to A Service to access its radio dispatch system and goodwill. Regarding the third factor, the power of dismissal, there was no evidence showing that the relationship between A Service and Mr. Wilfred could be discontinued or terminated by either party without a corresponding liability for its breach. As for the fourth factor, power of control, when the principal provides the equipment and supplies to the worker, the relationship is usually one of employment. Here, while A Service provided guidelines for employees, the evidence showed that the purpose of the manual was to ensure compliance with the related Parish rules and enforcement division and to maintain effective dispatch communication services. Additionally, all drivers that used A Service's radio dispatch system used their own cars or cars that they rented from other companies. A Service did not own any of the cabs and were not responsible for maintenance or gas costs. They merely provided used of their radio dispatch service for a weekly fee.
Accordingly, under the totality of these circumstances, the appellate court upheld the trial court's ruling that A Service did not exercise the necessary control over Mr. Wilfred's work so as to constitute an employer-employee relationship. Thus, Mr. Wilfred was not an employee of A Service and his daughter cannot claim death benefits on his behalf.
Additional Sources: EMELIA WILFRED VERSUS A. SERVICE CAB CO., INC.
Additional Berniard Law Firm Articles on Workers Compensation: Injured Employee Limited to Workers' Compensation Following Accident at Lena Power Plant