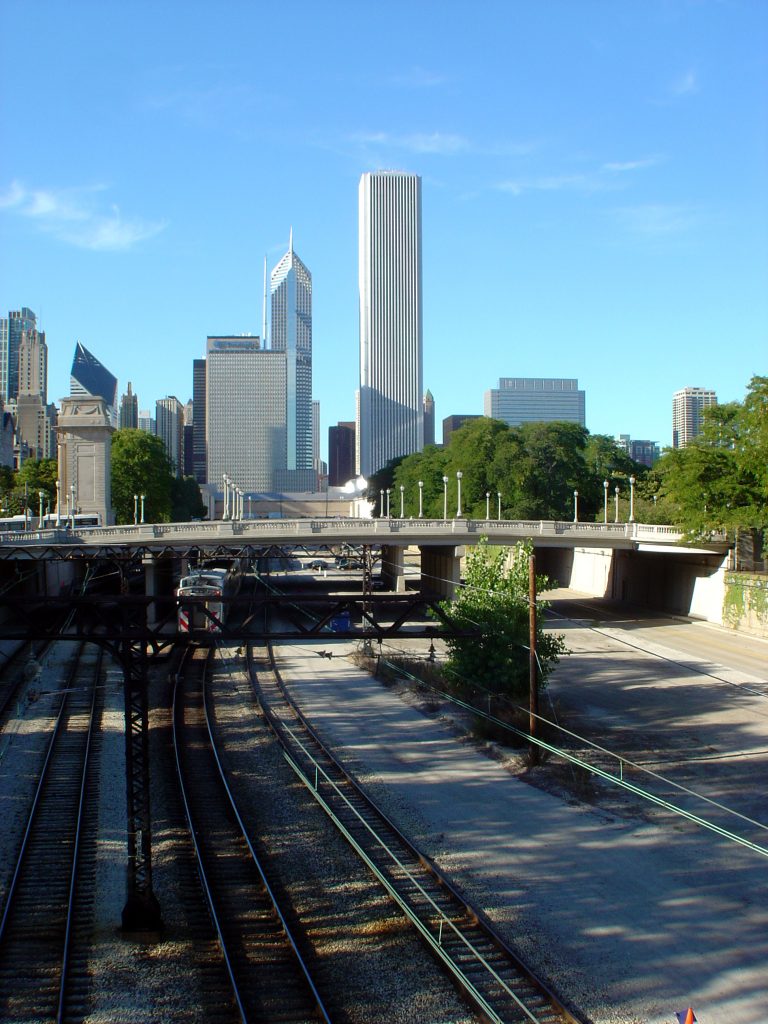 We all know that each U.S. citizen is entitled to certain rights contained within the Constitution.  For example, the right to bear arms, the right to free speech, and the right to practice any form of religion.  But what about rights that were not explicitly stated within the Constitution, like the right to privacy or the right to marry.  Courts have long grappled with these "non-explicit rights" and whether those rights are protected under the Constitution.  Recently, the Fifth Circuit Court of Appeals faced a question over a "non-explicit right."  Does an individual have the right to enter a public, government owned, building, and, if so, then what procedure is required to deny that right?
This controversy began when Carol Vincent became hostile during a visit to the bank. After threatening to kill a city councilman and the mayor of the City of Sulphur, Louisiana, city officials issued a no-trespass order against Mr. Vincent. The order prohibited Mr. Vincent from entering certain public official buildings, to prevent Mr. Vincent from coming into contact with whom he threatened to kill. Eventually, city officials dropped the order. A disgruntled Mr. Vincent sued, claiming that the city officials violated his constitutional rights.
The city officials asserted that they had qualified immunity.  Qualified immunity protects government officials performing their duties from civil liability when their conduct does not violate a constitutional right, by prohibiting individuals from suing government officials over the performance of their duties.  To disprove qualified immunity, the plaintiff must show whether a constitutional right was violated and whether the allegedly violated right was "clearly established." McClendon v. City of Columbia, 305 F.3d 314, 322-23 (5th Cir. 2002).  In determining whether a right is "clearly established," courts look at whether a reasonable government official would be aware of the right.  The plaintiff has the burden of showing that the government official is not entitled to qualified immunity. Wyatt v. Fletcher, 718 F.3d 496, 502 (5th Cir. 2013).
Mr. Vincent asserted that qualified immunity did not apply because the city officials violated his constitutional rights.  Mr. Vincent claimed he had a right to enter into public, government owned, buildings and that denying him access to this right without notice and a hearing violated the Fourteenth Amendment.   Under the Fourteenth Amendment, an individual cannot be denied his or her "liberty" without "due process."  Normally, due process requires the government to give notice to the individual that the government is denying his or her liberty, and also requires the government to provide a hearing so that the individual can make his or her case on why his or her right should not be denied.  Mr. Vincent argued that because the city officials failed to provide him notice and a hearing when taking away his right to enter into public buildings, the city officials violated his constitutional rights.  The trial court agreed, holding that the city officials needed to provide Mr. Vincent with notice and a hearing before they denied Mr. Vincent's right to enter public places.
On appeal, the Fifth Circuit reversed the trial court's ruling.  The Fifth Circuit concluded that it was unclear whether a city official needs to provide notice and a hearing before the issuance of a no-trespass order. It held that while the case law relied on by the trial court mentioned circumstances that might provide guidance to what constitutional rights exist in Mr. Vincent's case, taken together the cases were insufficient to show a "clearly established" right to notice and hearing when a person receives a non-trespass order.  Thus, because there was no "clearly established" right, the city officials were entitled to qualified immunity.  The Fifth Circuit noted that in deciding this case that it did not address whether Mr. Vincent actually had his constitutional rights violated, but instead determined that the alleged rights were not "clearly established," meaning that city officials could not reasonably have known that they were violating Mr. Vincent's constitutional rights.
Mr. Vincent's case shows how the law can be fuzzy at times, and that takes a great lawyer to sift through and determine what law is applicable. A lack of clarity as to what the law is could result in a win for the other side.
Additional Sources: CAROL J. VINCENT v. CITY OF SULPHUR; LEWIS COATS; CHESTER GREMILLION; GLENN MARTIN
Written by Berniard Law Firm Blog Writer: Declan Chandler McGinty
Additional Berniard Law Firm Articles on Qualified Immunity: Court Denies Qualified Immunity Protection to Police Officer Who Made False Arrest After Injuring Sports Fan