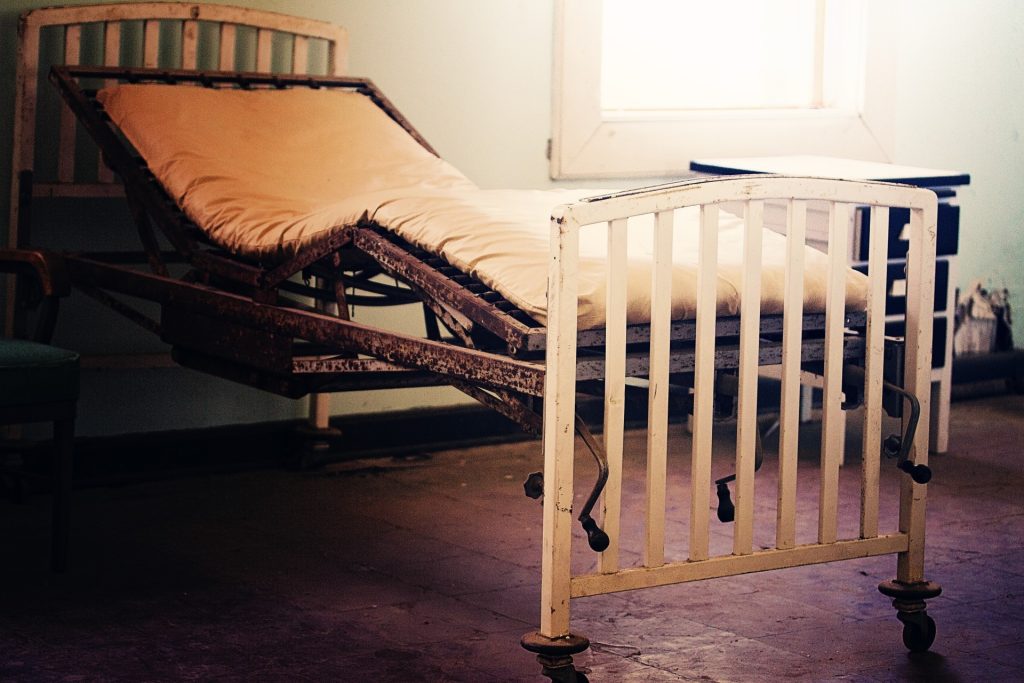 Deadlines matter in all areas of life, but in the legal world, they can determine whether a lawsuit will move forward or even get started. In Louisiana, a prescriptive period is a window of time for legal action to be brought and enforced. Depending on the kind of claim, the prescriptive period may be longer or shorter than you think.
On April 29, 2011, Hector Alonso was scheduled for cataract surgery at Tulane-Lakeside Hospital. During the surgery, Alonso claimed to have awoken from anesthesia. In extreme pain, he wanted to have the surgery stopped but claimed that instead, the medical staff fought him—causing him to dislodge and swallow a tooth—held him down, put tape over his mouth, and continued to operate.
On July 14, 2016, Alonso filed a request for medical review with the Louisiana Patient's Compensation Fund (LPCF). He named his surgeon, two nurses, the certified registered nurse anesthetist (CRNA), and University Healthcare System L.C. defendants. He alleged that they committed medical malpractice by failing to properly treat him, using improper procedures and inadequate safety measures, restricting his freedom, and committing assault and battery. He had previously filed a complaint for malpractice with LPCF in 2012 and a petition for damages in District Court but only named University Healthcare System L.C. and Dr. Ebrahim as defendants. LPCF dismissed found no breach of the standard of care in 2014, and on January 21, 2016, the District Court dismissed Alonso's case.
The two defendant nurses and CRNA filed exceptions of prescription—pleadings that the prescriptive period had elapsed—asking that the case be dismissed based on Alonso filing his request more than one year after the alleged malpractice. To support the exception, the defendants attached a copy of Alonso's 2016 complaint and the January 21, 2016 judgment from the District Court. At November 7, 2016, hearing, the judge granted the exceptions of prescription and dismissed Alonso's request. Alonso appealed to the Louisiana Fifth Circuit Court of Appeal. On appeal. Alonso argued that it was clearly wrong to sustain the exceptions because it was not until July 2016 that he discovered that the nurses and CRNA should have been included in the original request. This discovery "suspended" the malpractice claim.
How does this argument match Louisiana law? First, an appeal for a peremptory exception is reviewed under the manifest-error standard, meaning a court of appeal will not re-weigh the evidence or include its own findings of fact. It will only reverse the judgment if it is clearly wrong. See Ferguson v. Sugar, 988 So. 2d 816 (La. Ct. App. 2008). Second, the Louisiana prescriptive period for a medical malpractice case is either within one year of the date of alleged malpractice or within one year of the discovery of said malpractice. At the latest, a claim must be filed within three years of the alleged malpractice, even with the discovery rule. See La. R.S. 9:5628. Typically the party moving for an exception of prescription bears the burden of proof. Still, if the exception shows that the prescription period has elapsed, then the plaintiff must show that time has not run out. See Ansari v. La. Citizens Prop. Ins. Corp., 111 So. 3d 460 (La. Ct. App. 2013).
 In Alonso's case, his complaint was prescribed on its face because the act alleged was in April of 2012, but his complaint was not filed until July 14, 2016. Therefore, Alonso had the burden of proof. He claimed that his late discovery of the defendants in 2016 meant he had three more years to file a claim, giving him until November 28, 2018, to file. The Court of Appeal disagreed.
According to the record, all defendants were present at Alonso's surgery in 2011. Thus his prescriptive period would run out on April 12, 2012. Just because he forgot to include all the defendants does not mean the discovery would reset the prescription. Additionally, even if the discovery allowed for an extension, that would still mean that the deadline would be three years after the alleged malpractice: April 29, 2014. Since Alonso filed his request five years after his surgery, the Court of Appeal agreed that his claim was prescribed.
 This case illustrates that you need to bring your claim sooner than later when you suspect medical malpractice. If there are issues about naming defendants or discovery, it is vital to know how this affects your window of time. With the help of an excellent attorney, you can know when to file, who to rub against, and when there is a definite deadline.
Additional Sources: In Re: Medical Review Panel Proceedings for the Claim of Hector L. Alonso
Written by Berniard Law Firm Blog Writer: Sadie Gibson
Additional Berniard Law Firm Articles on Medical Malpractice: Grieving Widow Granted Opportunity to Fight Prescription in Medical Malpractice Case