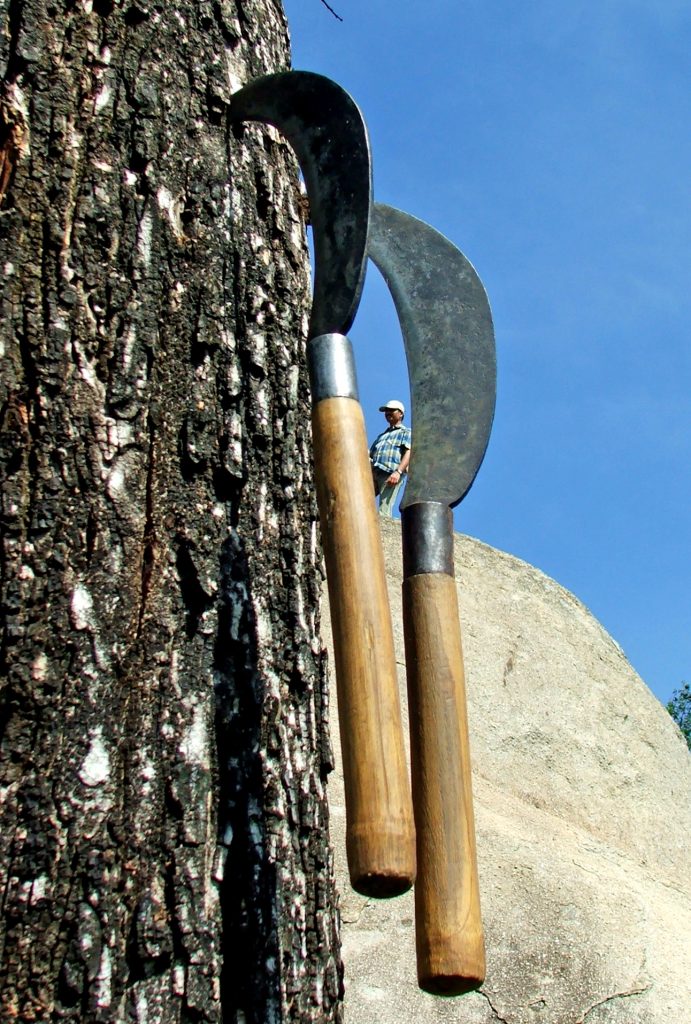 The workers' compensation system exists to compensate employees when a work-related accident occurs.  Frequently, however, employers will attempt to deny or at least curtail benefits.  One common tactic is to blame an employee's injuries on a pre existing medical condition rather than the work accident.  But does this excuse really work when a tree falls on an employee's head?  As far fetched as it sounds, this was the scenario when an Ouachita Parish employer attempted to stop paying benefits after a tree accident.  
Bruce McCoy worked as a driver and groundsman for W.A. Kendall & Co., Inc. ("Kendall"). Mr. McCoy's duties included cutting and dumping trees and tree limbs. While at work cutting trees,  a tree fell on Mr. McCoy causing a head injury. He needed treatment for headaches, neck pain, and a skull fracture. Doctors differed as to whether he could return to work and at what capacity. Once it was determined that Mr. McCoy could return to work with certain restrictions, Kendall offered him a job as a groundman.  Mr. McCoy did not respond however and Kendall terminated benefits.  A few months later, Mr. McCoy did request to return to his old position, however, he was denied.  Kendall's vice-president opined that the denial was based upon Mr. McCoy's possible inability to do the necessary work of a groundsman. Mr. McCoy then filed a claim for supplemental earning benefits (SEBs). The Workers' Compensation Judge (WCJ) awarded $18,821.89 to Mr. McCoy in SEBs. Kendall appealed to the Louisiana Second Circuit Court of Appeal arguing that Mr. McCoy's ongoing disabilities were actually the result of preexisting conditions because Mr. McCoy had diagnosed scoliosis.  
Workers' compensation benefits are available to an employee for injuries sustained from an accident arising out of and in the course of employment pursuant to La. R.S. 23:1031(A).  A causal connection between accident and injury is established when an employee can demonstrate that before the accident they were in good health and post accident they have a disabling condition demonstrated by medical evidence supporting a reasonable possibility of a causal connection.  See Quinones v. USF & G, 630 So. 2d 1303 (La. 1994).  A pre-existing condition does not automatically bar benefits; the employee must show the accident aggravated the condition. See Peveto v. WHC Contractors, 630 So. 2d 1303 (La. 1994). Aggravation can be shown by a new disabling condition occurring at the time of the accident and supported by medical evidence.  
The Second Circuit agreed with the WCJ that Mr. McCoy was entitled to SEBs despite a pre existing condition.  Although Mr. McCoy had scoliosis and two prior surgeries, his only pre accident restriction was not to play football. Prior to the tree accident, Mr. McCoy worked without any restrictions at Kendall.  After the accident, he could not complete his prior tasks as a groundsman. Mr. McCoy's treating physician testified that after the accident, Mr. McCoy required treatment for new symptoms including headaches and extremity numbness. While another neurosurgeon opined that something other than the accident could have caused the ongoing disabilities, that doctor also stated Mr. McCoy's new shoulder pain could have been caused by the accident and was not linked to the prior conditions.  Mr. McCoy was, therefore, able to show that a new disabling condition occurred at the time of the accident.  The Second Circuit thus could not find that the WCJ erred in awarding SEBs to Mr. McCoy.
Think of how tragic it would have been for Mr. McCoy to suffer a serious blow to his head when a tree fell on him yet be unable to collect benefits just because he already had other medical conditions. Fortunately, the sum of evidence proved that the accident caused additional disabling conditions entitling Mr. McCoy to benefits.  An excellent lawyer is not afraid of pre existing medical conditions and will still fight for their clients to receive workers' compensation benefits.  
Additional Sources: BRUCE McCOY, JR. VERSUS W. A. KENDALL & CO., INC.
Additional Berniard Law Firm Articles on Louisiana Workers' Compensation Cases:  Causal Connection Between Accident and Injury is Key in Workers Compensation Lawsuit