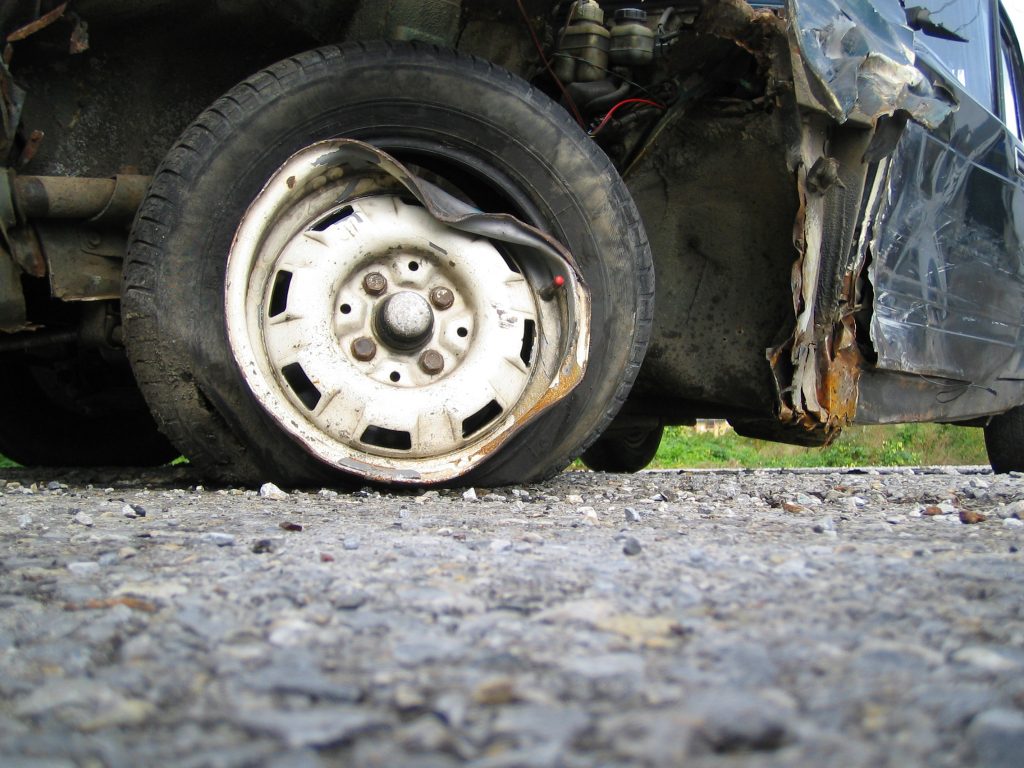 Kenneth White's road trip from Monroe to Shreveport, Louisiana wasn't exactly uneventful. The Monroe man was involved in a traffic accident that led to a legal battle between insurance companies. White's insurance dispute led to a significant change in the law, as the Court of Appeal held that a major auto carrier's contract provision violated public policy.
Experiencing mechanical problems with his 1999 Pontiac Grand Am, White borrowed his mother's sports utility vehicle to make the one-hundred-mile trip on August 29, 2012. Kenneth did not live with his mother and was not included on her State Farm auto insurance policy. White had his own insurance policy with Safeway.
During the trip, White rear-ended a vehicle driven by Danny Litton. Litton suffered injuries in the accident and claimed property damage. Almost four months later, Litton filed a personal injury lawsuit that named White, Safeway, and State Farm as defendants. State Farm then filed a subrogation claim against Safeway. In the insurance context, a subrogation claim involves a carrier filing a claim against a party to collect for compensation paid out to a policyholder. State Farm claimed White's use of his mother's car constituted use of a temporary substitute vehicle, and they were entitled to compensation under La. R.S. 22:1296.
La. R.S. 22: 1296 requires auto insurance companies in Louisiana to extend coverage to rental or temporary substitute vehicles driven by their policyholders. If an insured is involved in an accident while driving the temporary substitute or rental vehicle, their insurance company serves as the primary insurer. If a policyholder opts to purchase supplemental insurance for a rental vehicle, such as a policy typically offered by rental car companies, the supplemental coverage is the primary insurer in the event of an accident. A primary insurer is the first to pay if an accident occurs. After a primary insurer's policy limits are reached, then secondary insurance comes into play. La. R.S. 22: 1296 does not include a definition of a temporary substitute vehicle. The law requires carriers to extend coverage to temporary substitute vehicles based on the definition used in the policy agreement with the insured.
Safeway's policies defined a temporary substitute vehicle as a vehicle not owned by the insured or a member of their household used on a temporary basis while the insured's vehicle underwent repair and. The policy also required that the repairs be performed by a dealer or garage or other entity who sells or fixes vehicles. Under Safeway's definition, the sports utility vehicle did not qualify as a temporary substitute because White's car was not undergoing repair by a mechanic or dealer when the accident occurred.
Safeway made this argument during the trial, and the Bossier Parish Trial Judge found State Farm was the primary insurer. Because White's use of the SUV failed to meet Safeway's definition of a temporary substitute vehicle, the company could not be the primary insurer. State Farm appealed and argued Safeway's definition was an attempt to avoid providing coverage for temporary substitute vehicle accidents.
The Louisiana Second Circuit Court of Appeal agreed with State Farm and reversed the Trial Court's verdict. An earlier case held that even though an insurance provider failed to include a definition of temporary substitute vehicle in its policy, the company was still liable for damages. See State Farm Mut. Auto. Ins. Co. v. U.S. Agencies, LLC, 934 So.2d 745 (La. Ct. App. 2006). The legislature intended insurers provide coverage to both rental and non-rental vehicles used temporarily by auto insurance policyholders, and insurers could not evade responsibility by not providing a definition. While Safeway included a definition in their policies, the Court of Appeal viewed the requirement the insured's vehicle be undergoing repair at the time of the accident as unfair to the company's insured. The provision also ran contrary to the legislature's intent and the public interest.
The Court of Appeal's reversal of the Trial Court's decision highlighted a problem with the law's drafting. By not including a definition in the statute, lawmakers left a loophole that insurance companies attempted to exploit. This case served as notice that carriers that attempt to limit liability for temporary substitute vehicle accidents by narrow definitions may still be liable if a court views the language as violating public policy.
Additional Sources: DANNY LITTON VERSUS KENNETH WHITE ET AL.
Written by Berniard Law Firm Blog Writer: Raj Sharma
Additional Berniard Law Firm Articles on Car Insurance Claim Disputes: Dismissal of Motorcycle Accident Insurance Claim Upheld in Louisiana Since Liability Policy Clearly Excluded Motorcycles