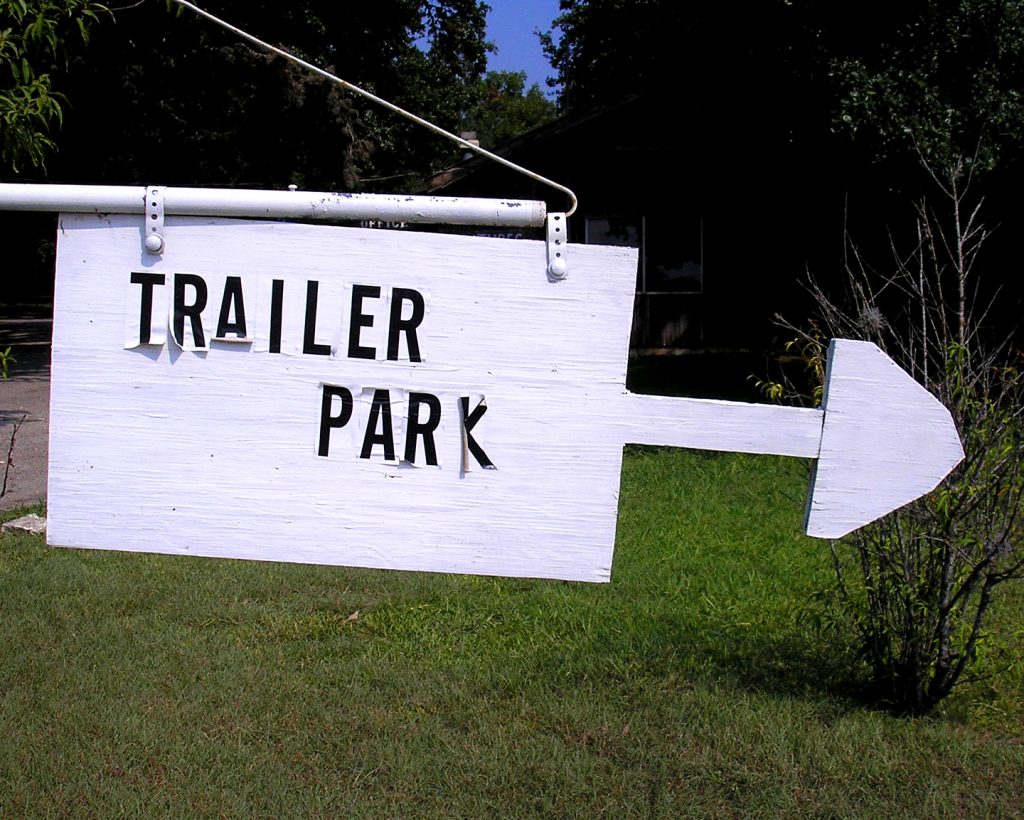 In any personal injury lawsuit, it is absolutely critical that the plaintiff documents his or her injuries and gather evidence in support of legal claims. In addition to establishing that the defendant breached a duty of care, personal injury plaintiffs must also prove – through medical testimony and documentation – that it was more probable than not that the accident at issue caused their injuries. See Maranto v. Goodyear Tire & Rubber Co., 650 So.2d 757 (La. 1995). This is particularly complicated when the plaintiff is already receiving care for preexisting injuries, as the law holds that defendants are not liable for damages caused by separate, independent, or intervening causes or injury. A recent case of the Louisiana First Circuit Court of Appeal is revealing.  In this case, the Court of Appeal upheld a jury's finding of no causation despite unconverted testimony by two expert witnesses.
On July 18, 2011, Wendy Richardson was returning to her home in Powers Trailer Park in Ascension Parish, Louisiana when her vehicle's right rear tire fell into a hole. The hole developed suddenly in the gravel lining the entrance to the trailer park from Airline Highway. Ms. Richardson filed a lawsuit against the owner of the trailer park, Homewood Holdings, L.L.C. and its insurer, Scottsdale Insurance Company. Ms. Richardson argued that the hole caused her vehicle to unexpectedly stop, causing her serious injuries that necessitated undergoing spinal surgery.
At trial, Ms. Richardson presented the testimony of two treating physicians in addition to her own testimony. Ms. Richardson testified that she did not immediately seek medical attention for her injuries because she was already being administered a narcotic for serious injuries suffered in a domestic violence incident, and her contract prohibited her from receiving medication from any other source. She waited until her next scheduled appointment with her pain management specialist, Dr. Thomas Cockerham.
Dr. Cockerham testified that in 2008 or 2009, Ms. Richardson underwent a complete radiographic evaluation in that revealed a small C5-6 disk protrusion. Tests done after the trailer park accident indicated new cervical disk injuries at C3-4, C5-6 and C6-7. Dr. Cockerham testified that he believed that the new injuries were causing Ms. Richardson's pain on her right side. Ms. Richardson also presented the testimony of neurosurgeon Dr. Kelly Scratnz, who performed brachial plexus surgery on Ms. Richardson after her 2008 injury and treated Ms. Richardson after her 2012 injury. Dr. Scrantz testified that in 2012, she found abnormalities at C5-6 and C6-7 in Ms. Richardson's neck, which she considered completely separate from the 2008 brachial plexus surgery. Both treating physicians agreed that Ms. Richardson's injuries caused by the 2012 trailer park accident were unrelated to her previous injuries.
Though the evidence seemed to line up in Ms. Richardson's favor, the jury found that her injuries were not caused by the 2012 trailer park accident. Ms. Richardson appealed, arguing that the judgment should be reversed because she was entitled to the presumption of causation elaborated by the Louisiana Supreme Court in Housely and defendants offered no countervailing evidence. Under the Housely presumption, the accident in question is presumed to have caused the plaintiff's injuries if the plaintiff was in good health, but following the accident, suffered symptoms of a disabling condition. Should the presumption apply, the plaintiff must only establish that the medical evidence shows a reasonable possibility of a causal connection between the accident and the plaintiff's injuries. See Housley v. Cerise, 579 So.2d 973 (La. 1991).
The Court of Appeal dismissed Ms. Richardson's appeal, refusing to overturn the jury's findings. The Court of Appeal reasoned that jury's findings of causation are subject to the high standard of "manifest error." See Khammash v. Clark, 145 So. 3d 246 (La. 2014). Under this standard, the court of appeal does not decide if the jury's decision is correct, but whether any reasonable factual basis exists for the finding. Though the defendants put forward no controverting evidence, the Court of Appeal considered that the jury was not bound by the testimony of Ms. Richardson's experts. The defendants did point out numerous inconsistencies in Ms. Richardson's medical testimony and records and weaknesses in Dr. Richardson's testimony. The Court of Appeal considered that these deficiencies led the jury to reasonably conclude that Dr. Richardson was not credible.
This case illustrates just some of the complications that arise in establishing the legal element of causation when the plaintiff suffered a preexisting injury. It also shows the need to have a trial attorney. While the courts of appeal have an opportunity to correct factual errors on appeal, they are highly reluctant to do so.
Additional Sources: WENDY RICHARDSON VERSUS BRIDGEFIELD CASUALTY INSURANCE COMPANY ET AL.
Written by Berniard Law Firm Blog Writer: Noah Al-Malt
Additional Berniard Law Firm Articles Regarding Expert Testimony: Outcome of Edgerly Case Dependent On Qualification and Use of Expert Witnesses