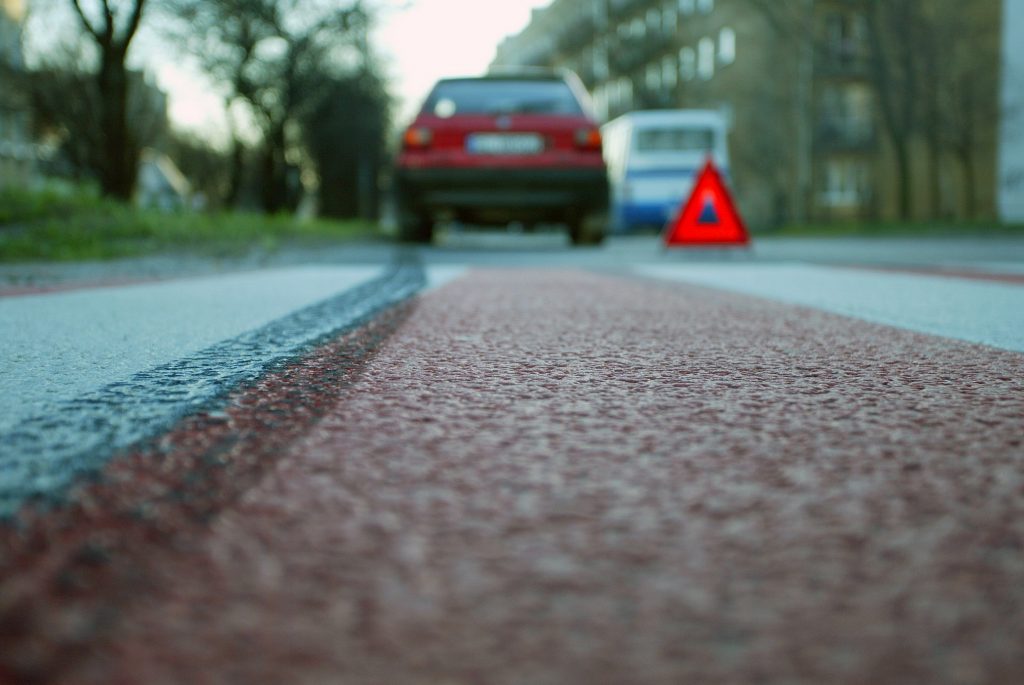 After someone has been through six, separate car accidents, it might be difficult to keep track of which injuries and treating physicians stemmed from which accident. Nevertheless, if you find yourself before a court you must present a detailed and accurate record of everything. The following case, in which one Baton Rouge woman claimed that the Trial Court considered the wrong evidence in deciding her case, illustrates this point.
Linda Williams has had the bad luck of being involved in six car accidents in the last 40 years. Her most recent accident, a collision on Perkins Road in East Baton Rouge Parish in 2008, was the subject of a recent Court of Appeal decision. The initial trial began in 2009 with Williams bringing a lawsuit against her insurance company, Liberty Mutual. Williams asserted that her injuries from the 2008 crash were severe enough to warrant additional money damages under her insurance policy. However, as Williams had an extraordinarily unfortunate personal history of being injured in car accidents, the Trial Court was faced with the difficult task of determining which injuries were the products of the 2008 crash and which injuries were the lingering effects of Williams's five prior accidents. Since even a single car accident can give rise to multiple injuries with multiple courses of treatment overseen by multiple doctors, the lawyers for both sides had plenty of opportunities to argue about which doctors were connected to the 2008 accident and thus, relevant to the case at hand.
At trial, the jury awarded $14,800 in damages to Williams for past medical expenses, the past and future physical pain and suffering, the past and future mental suffering and distress, and the past and future enjoyment of life. However, Williams felt that the Trial Court made some errors that reduced the amount of damages she received and so she appealed. In her appeal, Williams alleged that the Trial Court incorrectly admitted evidence on two instances that were related to her prior accidents and also improperly allowed Liberty Mutual to remove a juror based on race. The Louisiana First Circuit Court of Appeal, referring to the Trial Court's record and hefty body of medical evidence therein, considered these issues in turn.
First, Williams asserted that the Trial Court erred in denying her motion in limine to exclude the video deposition of a doctor who testified regarding a 2007 accident and didn't examine Williams in 2008. A motion in limine is a party's request, typically made at the start of a trial, that the court bar any reference to inadmissible evidence because it may risk unfairly influencing the jury. There are many reasons evidence might be inadmissible at trial, but one of the most basic is the requirement that evidence is relevant. To be relevant, evidence must have the tendency to make any material fact more or less probable. La. C.E. art. 401. According to Williams, a doctor's determinations from 2007 were irrelevant to an injury she suffered in 2008. However, the Court of Appeal found that since Williams referred to that very same doctor's testimony during her opening statement and in her case-in-chief, she had waived any right to claim that the Trial Court incorrectly admitted the relevant evidence. This is consistent with the U.S. Supreme Court's holding that "[g]enerally, a party introducing evidence cannot complain on appeal that the evidence was erroneously admitted." Ohler v. U.S., 529 U.S. 753, 755 (2000).
Second, Williams claimed the Trial Court erred by allowing Liberty Mutual to introduce, without notice, a deposition from another doctor who was also only familiar with Williams from a prior accident. Prior to trial, parties typically exchange lists of evidence they intend to show at the trial. This process is called 'giving notice' and is generally required for parties wishing to include depositions. Again, the Court of Appeal affirmed the Trial Court's decision to admit the contested piece of evidence after reviewing an email where Williams's  lawyer first informed Liberty Mutual's lawyer that he would use the deposition in question.
Finally, Williams claimed the Trial Court was wrong in denying her challenge to Liberty Mutual's removal of African-American jurors close in age to Williams. These challenges are called 'Batson' challenges after the U.S. Supreme Court case which held that striking potential jurors based on their race is a violation of the Equal Protection Clause of the U.S. Constitution. Batson v. Kentucky, 476 U.S. 79 (1986). A Batson challenge has three parts. First, the party must show that the juror is a member of a cognizable group and that the circumstances of the juror's removal are sufficient to show that the removal was based on the juror's membership in that group. Second, when that claim is made, the party seeking to remove the juror must give a race-neutral reason for removing the juror. Third, the judge must evaluate the circumstances of the removal and the stated reason for removal and determine whether the removal was validly nondiscriminatory under Batson. In this case, Liberty Mutual removed from the jury pool a 67-year-old African-American female who had retired and cared for her elderly mother. After being challenged, the lawyer for Liberty Mutual stated that he had removed the juror because "she said she stayed at home taking care of her mother. I don't want anybody who is taking care of chronic pain issues." The Court of Appeal found that Williams had failed to show that the removal of the juror was racially motivated, particularly as several other African-Americans were seated as jurors.
Although Williams can keep her original award, her claim that the Trial Court unfairly made errors regarding the jury and admitted evidence wasn't valid. The Court of Appeal found that the fairly selected jury heard fairly-noticed, relevant evidence. This case illustrates an important point: the rules of evidence can be convoluted and ambiguous even to the most practiced attorneys. This makes it all the more important to retain a good attorney who is familiar with a particular jurisdiction's evidence rules.
Additional sources: LINDA WILLIAMS AND HUSTON WILLIAMS VERSUS DEREK HENDRY, STATE FARM INSURANCE COMPANY, AND LIBERTY MUTUAL INSURANCE COMPANY
Written by Berniard Law Firm Blog Writer: Patrick Bigsby
Additional Berniard Law Firm Articles on Evidence Issues: Injured Pedestrian Lawsuit In St. Helena Parish Discusses Why Plaintiff Must Present Evidence of Defendant's Duty