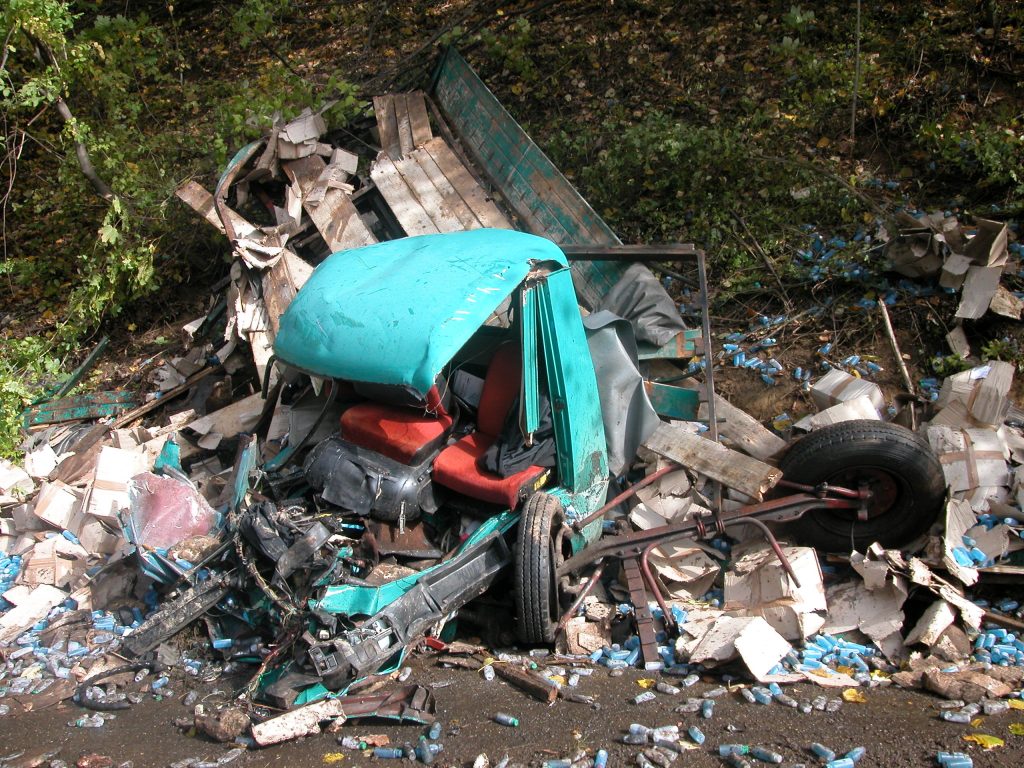 Car accidents are scary. When individuals make the choice to take on a personal injury lawsuit there is a lot of time that goes into those cases. After expending all that time and emotional energy, people want to feel like the verdict they received was fair, or at the very least compensates them for the injuries they incurred. The jury's job is to listen to all the facts, be instructed on the law and make a decision. Many people think that once a jury renders a decision, that it is final. However, in some cases an individual can appeal to a higher court if they felt as though the jury award of damages was abusively low. That is exactly what a woman in the Parish of Lafayette, Louisiana did and it worked, partly.
Nicole Barras was involved in a car accident where she sustained multiple bodily injuries. She sued the driver of the other automobile and pursuant to the jury decree, received a payment from his insurance in the total amount of $55,491.96.
Children and spouses of persons injured by the negligence of another may raise loss of consortium claims. These claims compensate the family members of the injured person for spousal or parental affection and guidance that was lost because of the injury. See Ferrell v. Fireman's Fund Ins. Co., 696 So. 2d 569 (La. 1997). Barras' husband and five minor children received $6000 total in damages for their loss of consortium claims because Ms. Berrar could not guide her children or help her husband with family matters.
Ms. Barras did not receive the full amount to cover her past medical expenses. She received %97 of her past medical expenses. She appealed to recover the remaining %3 and won. The court stated that because she had the medical bills to support her claim for past medical expenses that she should have been awarded an amount to cover 100% of the cost. The Court used a past case to determine that a plaintiff should get %100 of the expenses that they can show they incurred. Gradnigo v. Louisiana Farm Bureau Casualty Insurance Co., 08-1198, pp. 15-16 (La.App. 3 Cir. 3/4/09), 6 So.3d 367, 377 (quoting Simon v. Lacoste, 05-550, p. 3 (La.App. 3 Cir. 12/30/05), 918 So.2d 1102, 1104-05)
Ms. Barras also claimed that she should have received some damages for future medical expenses since she intended to continue therapy sessions. However, the jury awarded her nothing for her future medical expenses. The jury considers the testimony of medical experts and whether or not the plaintiff made a showing that the expenses will more probably than not be incurred to determine the amount of future medical expenses. The jury cannot rely on only speculation of these expenses.
In this case, Ms. Barras had not kept up her massage therapy sessions and at the time of the trial had not seen her physicians in over a year. Although she stated that she intended to continue with massage therapy sessions, no doctor could corroborate her statement.
Ms. Barras also felt that she was awarded an abusively low amount for her loss of enjoyment and lifestyle. She claimed that her daily activities were impacted by the accident and she was unable to do things like cook for her family or hold her grandchild.   The Court determined from medical testimony that three to four months after the accident Ms. Barras was in "pre-accident condition."
Medical testimony can be extremely important, especially in cases where the individual had an injury prior to the lawsuit. A common method used by defendants (those usually at fault in the accident), is to focus on the previous injury and show that the plaintiff was already injured prior to the accident.
If you think you were awarded an unfair amount by a jury verdict or have any questions about whether you should engage in a personal injury lawsuit after an accident, you should contact a lawyer immediately.
Additional Sources: Nolan C. Barras, Jr., Et ux. V. Progressive Security Insurance Company, Et. Al.
Written by Berniard Law Firm Blog Writer: Vianca Simpson
Additional Berniard Law Firm Articles on Additur: 1st Circuit Court of Appeal Panel Affirms Additur and Assessment of Fault in Rear-End Collision Case