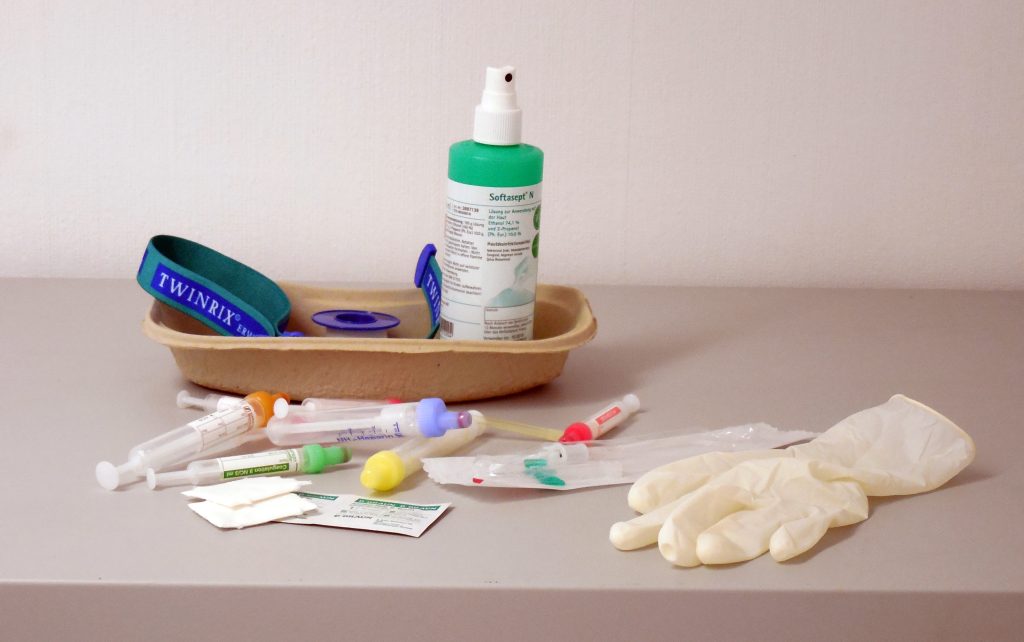 In a medical malpractice lawsuit, there are numerous procedural and evidential requirements with which a plaintiff must comply to support their claim. This case illustrates what can happen if a plaintiff does not comply with these requirements, specifically providing expert testimony supporting the malpractice claim.
Tanya Madere filed a lawsuit against Dr. Louise Gautreaux Collins. Madere claimed she suffered complications from a gynecological surgery due to Collins' negligence, including kidney complications and the need for additional surgeries and treatment. A medical review panel was found in favor of Collins. Madere then filed a lawsuit against Collins. 
Collins filed a summary judgment motion, arguing Madere's claims should be dismissed because she had not provided expert testimony to support her claim that Collins had not followed the applicable standard of care or to support that the breach had resulted in Madere's injuries, as required under Louisiana law. See Samaha v. Rau. Madere opposed Collins' summary judgment motion, arguing she had retained Dr. Lawrence Kim as an expert and needed time to complete discovery. The court continued the hearing related to Collins' summary judgment motion for a few months. 
Two days before the new hearing, Collins filed a supplemental opposition, which included an affidavit from a different doctor, Dr. Alexander Burnett. This was untimely because La. C.C.P art. 966(B)(2) requires any such opposition to be filed by fifteen days before a hearing related to the summary judgment motion. Nonetheless, the trial court admitted Madere's expert's affidavit and denied Collins' summary judgment motion. Collins then appealed to the Louisiana Supreme Court, which reversed the trial court's ruling against Collins. Collins filed a motion for rehearing or a new trial on her summary judgment motion. At the rehearing, the trial court granted summary judgment in favor of Collins. Madere appealed. 
The appellate court reviewed the trial court's decision to grant Collins' summary judgment motion de novo, meaning it used the same criteria as the trial court to determine if summary judgment was appropriate. Summary judgment is favored in Louisiana to help quickly and fairly resolve lawsuits. See La. C.C.P. art. 966. On appeal, Madere argued the trial court erred in granting Collins' motion for a rehearing. The appellate court disagreed because the Supreme Court did not specifically reverse or vacate the trial court's decision. Instead, the Supreme Court's decision related to the trial court's error in admitting the expert report that Madere had not timely submitted. Without the rehearing, Collins' only option would have been to file a new motion for summary judgment. 
The appellate court explained this would have been improper because Madere would have received a second opportunity to submit the required expert report. Therefore, Collins was not required to file a new summary judgment motion. The appellate court also explained Madere had the burden of proving the applicable standard of care. See La. R.S. 9:2794. Here, the alleged acts of negligence were not so obvious that they could be inferred without relevant expert testimony. Here, Madere did not timely provide an expert report. Therefore, the trial court did not err in refusing to consider Madere's expert's report. As a result, the appellate court agreed with the trial court's grant of Collins' summary judgment motion. 
Medical malpractice lawsuits necessitate careful adherence to procedural and evidentiary requirements, particularly when it comes to providing expert testimony. Legal representation becomes crucial in helping plaintiffs understand the deadlines, requirements, and evidentiary burdens involved in a medical malpractice claim. An experienced attorney can guide plaintiffs through the process, ensuring that all necessary evidence, including expert witnesses, is presented timely and effectively. If you are considering a medical malpractice lawsuit, consulting with a knowledgeable lawyer will provide the guidance you need to navigate the complex legal landscape and increase your chances of a favorable outcome.
Additional Sources: Tanya Madere v. Louise Gautreaux Collins, MD and Ochsner Medical Center – Kenner, LLC
Written By a Berniard Law Firm Writer
Additional Berniard Law Firm Article on Medical Malpractice Lawsuits: Tragic Loss: Lawsuit Highlights the Importance of Expert Testimony in Medical Malpractice Cases When Do I Need Expert Testimony for a Medical Malpractice Lawsuit?