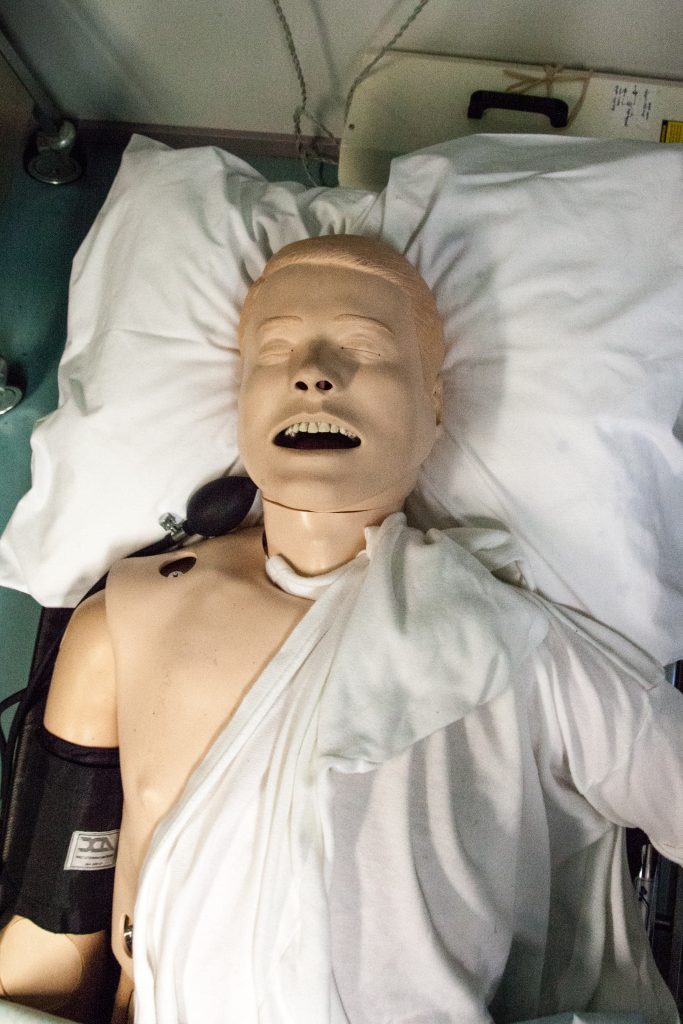 The prospect of undergoing medical procedures carries inherent risks; sometimes, unfortunate incidents can lead to injuries. In such cases, individuals can pursue medical malpractice claims to seek compensation for damages. A crucial aspect of these claims is presenting the appropriate evidence and adhering to procedural requirements. A telling illustration of the importance of these procedures is found in a lawsuit involving Elliott R. James and Lakeview Medical Center, LLC. This case underscores the significance of following legal protocols and obtaining substantial evidence to bolster a medical malpractice claim.
Elliott R. James entered Lakeview Medical Center, LLC d/b/a Lakeview Regional Medical Center ("Lakeview") for an exploratory laparotomy. A procedure where an endotracheal tube was inserted into him was completed with no complications. While he recovered for the next few days, James began experiencing nausea and vomiting. James returned to Lakeview, where Nurse Dinah Justilian attempted to place a nasogastric (NG) tube through James's nose to reach his stomach. James alleges that Nurse Jusitilian did not contact his treating physician Dr. Darren Rowan before attempting to insert the tube. Nurse Justilian had difficulty inserting the tube. The tube encountered some resistance while being slid down Mr. James' throat but was eventually able to be inserted successfully. Mr. James stated he felt severe pain in his throat during the process. 
A few days later, when the NG tube was removed, James still experienced pain in his throat. On November 4, 2010, Lakeview discharged James despite him still complaining of throat pain. James decided to obtain a second opinion about the pain from a specialist. The specialist found that his right vocal cord appeared damaged and would either heal within a year or was permanently damaged. Since then, James alleges his throat injury never healed. However, on July 16, 2014, a Medical Review Panel (MRP) rendered its findings on the situation. They found that the NG tube was placed correctly despite the discomfort, and there was no evidence that the NG tube was the likely cause of James's injury. The MRP concluded that the evidence did not support James's claim that Lakeview failed to meet the applicable standard of care. 
James filed a petition for damages against Lakeview and its staff claiming that negligent treatment caused damages to his vocal cord. Mr. James did not provide expert witness testimony for his claim at trial. Lakeview then filed a motion for summary judgment stating James provided no evidence to establish Lakeview failed to give him the proper standard of care. The district court heard this motion and granted James an additional ninety days to provide expert witness testimony for his claim. On the day of the next hearing, Mr. James filed a supplemental memorandum opposing the motion for summary judgment. Attached to the memorandum was a document purportedly authored by Nurse Sharon Miller. However, the document was not signed by her, dated, or executed in proper affidavit form. The district court found that James' opposition was not filed in time, and the attached document was not in proper affidavit form, making it inadmissible as evidence. The district court granted the motion for summary judgment in favor of Lakeview and dismissed James's claims with prejudice. Mr. James's motion for a new trial was also denied. James appealed the district court's judgment, alleging that they erred in granting the motion for summary judgment and denying his motion for a new trial. The appellate court now reviews these claims. 
A motion for summary judgment is properly granted if the pleadings, depositions, answers to interrogatories, and admissions on file show there is no genuine issue of material fact that the mover is entitled to judgment as a matter of law. Banister v. Day. In a medical malpractice suit, the plaintiff must establish the standard of care applicable to the charged physician, a violation by the physician of that standard of care, and a causal connection between the physician's alleged negligence and the plaintiff's injuries. Pfiffner v. Correa. Expert testimony is persuasive in medical malpractice claims. Still, it is not required when the physician does a careless act, such as amputating the wrong arm or dropping a knife on a patient, from which a layperson can infer negligence. 
The Louisiana Medical Malpractice Act (LMMA) defines "malpractice" as "any unintentional tort or any breach of contract based on health care or professional services rendered, or which should have been rendered, by a healthcare provider, to a patient, including failure to render services timely and the handling of a patient." La. R.S. 40:1231.l(A)(13). The cause of action alleged by James would constitute medical malpractice. He was required to provide sufficient evidence to prove Lakeview breached the standard of care and it was this breach that caused his throat injury. James failed to provide expert testimony and instead relied heavily on the deposition testimony of his treating physicians. These testimonies did not provide sufficient evidence for his claims. At the deposition, Dr. Omoro stated that an endotracheal tube was placed before the NG tube, so she could not say with certainty which tube caused his throat pain. 
The appellate court agreed with the district court that the doctors' testimony failed to establish the elements of medical malpractice. The incident was not an obviously careless act by a healthcare provider. James did not provide any expert testimony to back up his claims and failed to prove there was any genuine issue of material fact in the case. 
The second issue was that the document by Nurse Miller was inadmissible for two reasons. First, the document it was attached to, James's opposition memorandum, was filed untimely. It should have been filed no later than March 9, 2016, but was instead filed on March 17, 2016,  the day of the hearing. An untimely filed affidavit can be ruled inadmissible and properly excluded by the district court. Buggage v. Volks Constructors. Second, the document was not produced in proper affidavit form. The document was not signed by Nurse Miller, dated, or notarized. Therefore, it was correctly ruled as inadmissible. 
The appellate court ruled that the motion for summary judgment in favor of Lakeview dismissing James's claims with prejudice be affirmed.
As demonstrated by the lawsuit discussed above, following the proper procedures for creating documents and timely filing of necessary pleadings is important. Retaining a reliable attorney can ensure you are able to file the proper documents to the court and gather compelling evidence. This will ensure your case can make it to trial and provide a strong defense for your claim and the injuries you suffered. Consulting with a legal representative will help guide you through this complicated legal system. 
Additional Sources: ELLIOTT R. JAMES VERSUS LAKEVIEW REGIONAL MEDICAL CENTER, DINAH JUSTILIAN, R.N., BRYAN DAILEY, R.N., ABC INSURANCE COMPANY AND XYZ INSURANCE COMPANY
Written by Berniard Law Firm Writer: Giuseppe Fiorentino
Additional Berniard Law Firm Article on Medical Malpractice Lawsuits: Medical Malpractice Claim Dismissed For Lack of Expert Testimony
Tutrix Was Proper Party To Bring Legal Malpractice Claim On Behalf of Minor