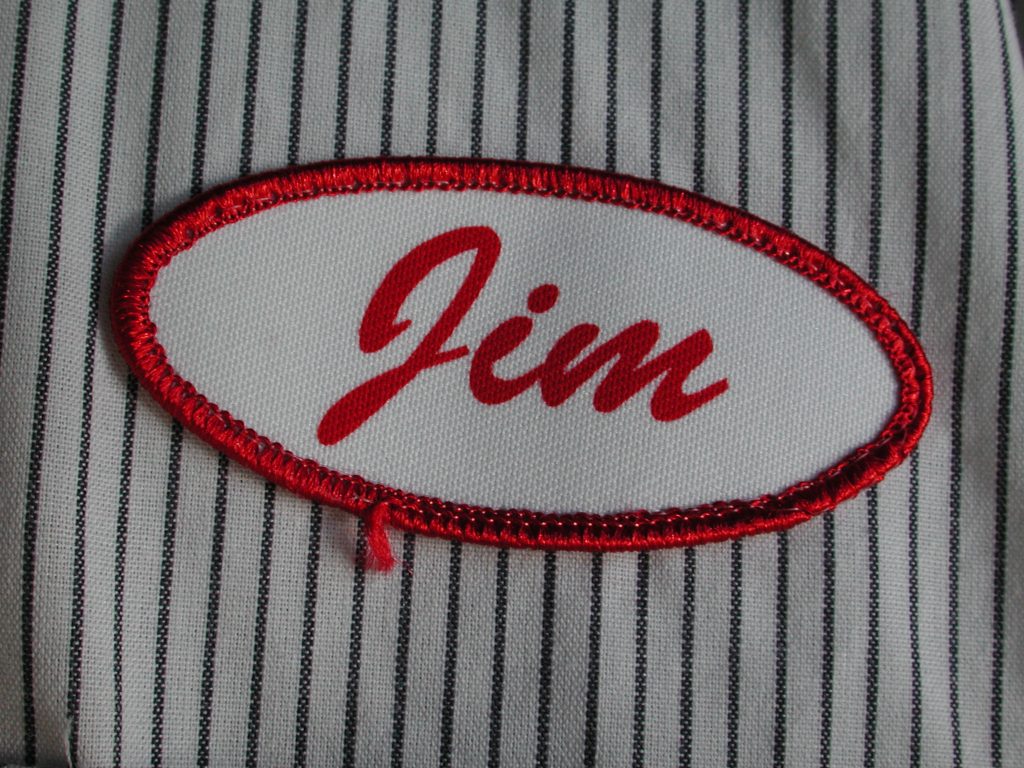 Ever wondered about the seemingly daunting world of contracts: the myriad of pages and often boring mechanical reading, not to mention those terms and conditions written in legalese? For most of us, not really. That's for sure. But sometimes contractual disputes can be interesting.  Ever hear the saying don't mix business with pleasure? Well in a recent case, the Louisiana Court of Appeal was called upon to rule upon the terms of a settlement agreement that prohibited the parties from making disparaging or negative comments about each other.
In 2006, Mary N. Boros and Mark Lobell, after having a four-month sexual fiasco entered into a Settlement Agreement. The Settlement Agreement contained the terms and conditions for the termination of their professional and personal relationship.  A settlement agreement is a form of contract and just like any other contract its terms can be breached, or in other words dishonored by one or both of the parties who entered into the contract.  The Settlement Agreement here contained, among other provisions, a provision where Mary and Mark agreed not to say or author anything that disparages, criticizes, defames or otherwise reflects negatively upon the name of the other (the "non-disparagement" clause).
From September 22, 2003, through October 6, 2006, Mary was employed by a Louisiana company, Performance Medical, Inc. The company owned by Mark.  While Mary was employed by Performance Medical she engaged in a consensual sexual relationship with Mark, which lasted for approximately four months.  The facts are up in the air as to the circumstances surrounding Mary's eventual termination from Mark's company, but after Mary threatened to file a sexual harassment lawsuit against Mark the parties entered into the Settlement Agreement.  The controversy arose when Mary began a competing limited liability company named Specialized Diagnostics, L.L.C., and Mark allegedly infringed on her business by among other things making defamatory statements which included statements to the effect that Mary's business practices were illegal. So, on December 18, 2007, Mary filed a petition for damages against Mark and his companies, alleging that he and/or members of his staff violated the non-disparagement clause of the Settlement Agreement.
After conducting the initial discovery, Mary filed a motion for partial summary judgment on the issue of liability. A motion asks the court to do something and is filed in order to get the court to push that party's request forward. Summary judgment is requested by a motion and is granted only when there are no genuine material issues of fact in dispute. In other words, the party is entitled to a judgment in their favor based solely on the law that governs the issue as the facts are undisputed in material part. See Callis v. Jefferson Parish Hosp. Service, Dist. #1, 975 So.2d 641 (La. Ct. App. 2007).
Mary argued that she was entitled to partial summary judgment on the issue of liability because Mark made embarrassing disclosures about their sexual relations and disparaging remarks about her business practices, breaching the terms of their Settlement Agreement. The matter was heard by the Trial Court on August 12, 2014. At the conclusion of the hearing, the Trial Court granted Mary's motion for partial summary judgment, but Mark appealed.  The case went to Louisiana's Fifth Circuit Court of Appeal.
Summary judgment should be granted all the written papers and documentary support filed with the court before the trial of the action (such as pleadings, affidavits, interrogatories, etc.) show that there is no genuine issue as to material fact and the moving party is entitled to judgment as a matter of law. See La. C.C.P. art. 966. Summary judgment is rarely appropriate for the judicial determination of subjective facts such as motive, intent, good faith or knowledge; further, subjective facts call for credibility evaluations and the weighing of testimony. See Read v. Hillwoods Community, 88 So.3d 534 (La. Ct. App. 2012).
The terminal illness of Mary's summary judgment motion fell on the sword of the contextual nature of the remarks made by Mark.  Or rather, Mary's inability to put Mark's remarks into context by all of the previous written submissions and documentary support she had filed with the Trial Court and Court of Appeal.  Namely, Mary was unable to sufficiently show through documentary support what was said by whom, when these statements were made, to whom these statements were made, the motive, knowledge, and intent of Mark. Motive, knowledge, and intent are all subjective by nature and having to prove them are non-conducive to summary judgment motions.
Further, there remained an issue as to whether Mark's statement about Mary's allegedly illegal billing practices violated the non-disparagement clause. It was unclear based on the evidence presented if Mary sufficiently identified herself with her company so as to violate the terms of the Settlement Agreement. It was also unclear from the record whether Marks statements were made during the affair (which would not violate the Settlement Agreement). These issues were not appropriate for summary judgment and should be found by a trier of fact after hearing all of the evidence.
The issues presented in this case were novel for the Louisiana court system. As noted by the Fourth Circuit Court of Appeal, Louisiana has sparse case law on the subject, because non-disparagement is often dealt with in a tort (personal or property damage) setting not a contract (written confines of a predetermined bargained for exchange) setting. See, for example, Bell v. Rimkus Consulting Group, Inc. 40 So.3d 1070, 1071 (La. Ct. App. 2010).  But it will be wise for those filing in Louisiana courts to heed this lesson, folks, the moral of the story is: when moving for summary judgment make sure to dot your I's and cross your t's in your written submissions, and more importantly, show, by documentary support and corroborating affidavits, the contextual nature of the disparaging remarks that are barred by the contract.
Often times these subjective facts are not ripe for summary judgment and need to be developed through trial. We can gather from this case that breach of contract action based on a non-disparagement clause will most likely not be settled at the summary judgment juncture of litigation.
Additional Sources: MARY N. BOROS VERSUS MARK LOBELL ET AL.
Additional Berniard Law Firm Articles Regarding Settlements: Appellate Court Ruling in Louisiana Serves as a Reminder to Put Settlements in Writing