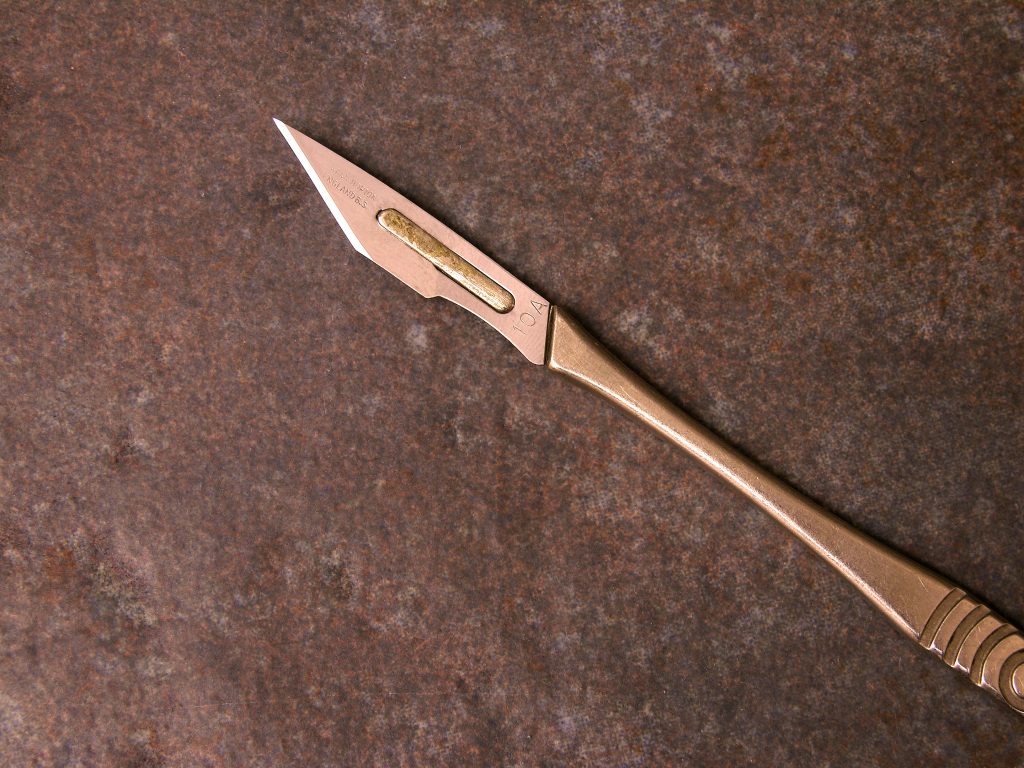 Professionals in various fields whose work greatly impacts the lives of others may find themselves accused of malpractice. Especially in medicine where a seemingly simple mistake can end one's life, the lawsuits that stem from malpractice can bring large awards to plaintiffs. This is where malpractice insurance comes in, to make sure these amounts are paid without completely destroying the livelihood of that professional. The Fifth Circuit Court of Appeal discussed malpractice insurance issues in a recent ruling.
Dr. Eileen Lunch-Ballard was an employee of Correct Care, Inc. and working in a hospital in 2008 when her treatment of a patient left that person with an amputated leg and later dead. As a result, she was sued for medical malpractice. The Louisiana Medical Mutual Insurance Company (LAMMICO) provided Correct Care with medical malpractice coverage. In 2009, Dr. Lynch-Ballard had her medical license suspended. The attorney appointed by LAMMICO urged that the lawsuit against her and her employer be settled. Despite her objections and apparently without her knowledge, LAMMICO settled the medical malpractice lawsuit in December 2009 for a total of $90,000.
When she discovered this, Dr. Lynch-Ballard demanded that her name is removed from the settlement documents. Although it was briefly removed, the documents were ultimately not changed. Dr. Lynch-Ballard sued LAMMICO as well as its appointed attorney for the settlement without her consent and the refusal to remove her name from the documents. She claimed tort damages of a damaged reputation as well as mental anguish. She also claimed LAMMICO had breached the contract by failing to advise her to seek outside counsel. In response, LAMMICO filed a motion to dismiss her tort claims on the basis that since she was no longer working for Correct Care, they were not required to obtain her consent to settle. They also argued that her contractual claim should be considered prescribed and no longer valid. The Trial Court eventually ruled in favor of LAMMICO, dismissing the claims. Dr. Lunch-Ballard appealed to the Fifth Circuit.
One argument Dr. Lynch-Ballard made on appeal was that the contract explicitly required that LAMMICO obtains her consent before settling. An insurance contract is at its most basic level the same as other contracts under the law. For instance, an unambiguous contract generally must be interpreted as it is written. La. C.C. art. 2046. The same applies for an insurance policy that is clear and easily interpreted. Louisiana Ins. Guar. Ass 'n v. Interstate Fire & Cas. Co., 630 So.2d 759, 764. (La. 1994).
The Fifth Circuit noted that the contract contained a clause requiring LAMMICO to obtain Dr. Lynch-Ballard's consent before settling. But it also pointed out a provision that as literally written, excluded from this requirement a person for whom the company was no longer paying premiums. Since she was no longer an employee, there were no longer any premiums being paid on her behalf. Using the "four corners" interpretation, under which a simple, unambiguous contract is interpreted as it is written, the Fifth Circuit found that the Trial Court had been correct in ruling for LAMMICO on this issue.
Dr. Lynch-Ballard also argued that she received an agreement to remove her name from the settlement documents. She had made a request that her name is removed. But the Fifth Circuit noted that Dr. Lynch-Ballard was told that her name was required to be on the documents to prevent further claims by the plaintiffs that had sued her before. There was no evidence that LAMMICO agreed to have her name removed. Under Louisiana law, an enforceable contract requires there be a "meeting of the minds" meaning that there must be an offer and a clear acceptance. Read v. Wilwoods Cmty. 165 So. 3d. 883, 887. (La 2015). Since there was no evidence they agreed on anything–nothing was offered or accepted–there was no contract and thus no enforce the agreement to carry out her demands.
Another argument Dr. Lynch-Ballard made was that LAMMICO and its attorney should have defended her before the medical board and that the trial court was thus wrong to dismiss her claim. However, pointing to a somewhat similar Kansas Supreme Court case, the Fifth Circuit found that there is no legal right that such a lawsuit continues for the defendant's sake and there was no provision in the contract to require LAMMICO to defend against consequences of medical malpractice claims after they have been settled. Harrison v. Long, 241 Kan. 174, 734 P.2d 1155 (Kan. 1987).
She also argued that the Trial Court should not have released LAMMICO from liability for damages allegedly caused by LAMMICO's reporting of her name to the federal National Practitioner Data Bank in connection with the settlement. This database collects negative information on individual healthcare professionals such as medical malpractice settlements or license suspensions. However, federal law requires that an insurance company report the name of the physician to this in connection with a malpractice settlement or suffer massive financial penalties. 42 U.S.C.S. § 11101. The same law also protects insurance companies from civil lawsuits when truthful reports are thus made. 42 U.S.C.S. § 11137(c). The Fifth Circuit also seemed to find that there were no actual damages caused by the reporting. The law will not permit an entity to be punished for, in good faith, following the law.
This somewhat convoluted case has some important messages. Especially important for professionals that can find themselves accused of professional malpractice is to understand the limits and the mechanisms of any malpractice insurance they have.
Additional Sources: EILEEN CLARE LYNCH-BALLARD VERSUS LAMMICO INSURANCE AGENCY, INC. ET AL.
Written by Berniard Law Firm Blog Writer: Ashley Weaver
Additional Berniard Law Firm Articles on Medical Malpractice: Cabrini Hospital Dodges Medical Malpractice Lawsuit Due to Untimely Filing