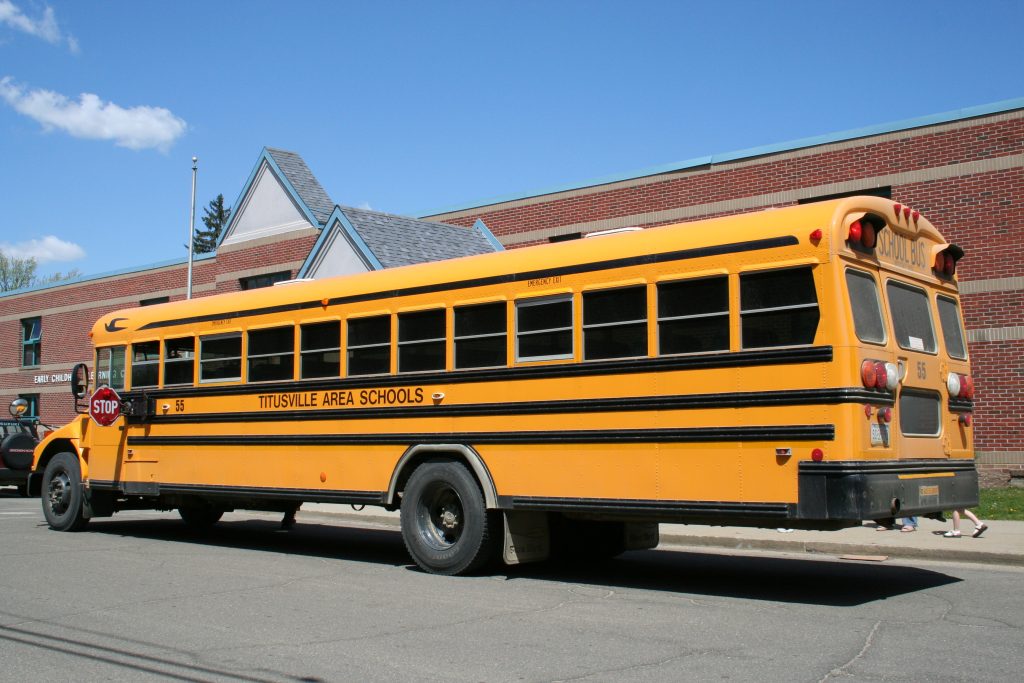 As the adage goes, there are two sides to every story and when it comes to lawsuits, the details of those stories can make the difference between a courtroom success and a case never making it to trial. A case arising out of Mandeville, Louisiana is the perfect example of just how important the details of a story can be.
At the beginning of many lawsuits, a good lawyer will often seek summary judgment when appropriate, which allows a case to be resolved before going to trial. A court will only grant summary judgment when there is no material issue of fact; if a reasonable jury could only find in favor of the party moving for summary judgment then there is no need for the case to move forward. In the case of April Curran, a few differing details in her recounting of events ensured that her case defeated a summary judgment motion and moved on to be heard at trial.
Student cell phone use was prohibited on Fontainebleau High School's campus, but on September 24, 2008, April Curran, a sophomore at the school, missed the bus to her afternoon classes and used her cell phone to call her mother. Curran took morning classes at Fontainebleau and attended afternoon classes at the New Orleans Center for Creative Arts (NOCCA). A teacher who witnessed Curran's phone use instructed Curran to give him the cell phone or go to the disciplinarian's office. Curran refused to give the teacher her phone but told the teacher she needed to go to the NOCCA campus. The teacher called in Phillip Aleshire, a deputy with St. Tammy's Parish Sheriff's Office and the school's resource officer, for assistance and told the officer Curran was attempting to get away.
After Aleshire's arrival, the details surrounding the following sequence of events became unclear because each party relayed conflicting stories; these differences were key to the court's ultimate finding. According to Curran, both the teacher and officer already knew her name, but Aleshire snatched at an ID card hanging from a lanyard around her neck, jerking her head and neck and then tossed her against a wall, headfirst, and handcuffed her. However, in Aleshire's version of events, when he reached for Curran's ID she fought back. Curran smacked his hand away and then hit him across the head with enough force to knock off his glasses and radio when he attempted to grab the Id a second time. Aleshire claimed that despite her resistance, he was able to secure one of Curran's arms before he turned her around against the wall.
Aleshire then walked a handcuffed Curran to the disciplinarian's office. Along the way a second incident occurred, Aleshire "slammed" the student into a wall. The crash carried enough force to free a cell phone Curran previously hid inside her shirt. Curran claimed she did nothing to provoke Aleshire's actions, but the officer contended the force was necessary in order to recover control of Curran, who he claimed attempted to escape.
Aleshire arrested Curran for the battery of an officer hours after the episode. A juvenile court found Curran guilty and convicted her. Before the completion of her own criminal case, Curran brought a lawsuit against Aleshire and Parish officials for the injuries caused by the above-mentioned incidents. She asserted ten different claims.
Aleshire moved for summary judgment. The District Court granted summary judgment on almost all of Aleshire's claims, however, the District Court denied summary judgment on the assertions of excessive force under federal and state laws and punitive damages.
In response to the District Court's ruling, Aleshire appealed the denial of summary judgment, asserting that both of his uses of force were justified because during the first occurrence Curran battered him and during the second instance photographic evidence proved that Duran tried to escape. When reviewing the issues on appeal, the District Court did not try to discern the truth of the facts, only whether the factual dispute was material to the issue. Wagner v. Bay City, Tex., 227 F.3d 316, 320 (5th Cir. 2000).
Aleshire argued his first use of force was protected by qualified immunity, which protects government officials from liability for civil damages when their actions don't violate constitutional or statutory rights because he could have reasonably believed force was necessary. Curran raised doubts about this reasonableness, asserting that at both times of force, she did not resist.
The Court of Appeal determined that Curran's assertions were material to Aleshire's qualified immunity defense because a suspect's resistance is a key factor in the objective reasonableness test. Graham v. Connor, 490 U.S. 386, 396 (1989). If a significant enough amount of time separated Curran's resistance from Aleshire's use of force, then the force could not qualify as necessary and the qualified immunity defense would not apply. Therefore a material issue of fact did exist.
Curran contended that Aleshire's second application of force, when he "slammed" Curran against a wall while handcuffed and being escorted to the disciplinarian's office, was unnecessary because she did not try to struggle or attempt to flee. Again, the reasonableness of Aleshire's force would determine whether a material issue of fact existed. Aleshire attempted to combat Curran's claims with photographic evidence from a school security camera, which he claimed showed that Curran's stride widened as if preparing to flee. When a Plaintiff's claim is clearly contradicted by video or photographic evidence it cannot be used to determine qualified immunity. Scott v. Harris, 550 U.S. 380-81 (2007). The Court of Appeal did not observe any difference in Curran's stride and agreed with the District Court that the evidence was inconclusive. Again, Aleshire's evidence was not enough to prove that a material issue of fact did not exist.
Curran's claimed sequence of events combined with Aleshire's failure to resolve the factual disputes that were material to his qualified immunity defense led the Court of Appeal to dismiss Aleshire's appeal. The District Court's denial of summary judgment on the assertions of excessive force remained. If you find yourself faced with a factual dispute such as this one, the best course of action might be to seek out a skilled attorney who understands how to best utilize the tools of the courtroom.
Additional Sources: COLLEEN CURRAN, INDIVIDUALLY; APRIL CURRAN VERSUS PHILLIP ALESHIRE; RODNEY JACK STRAIN, INDIVIDUALLY AND IN HIS OFFICIAL CAPACITY AS ST. TAMMANY PARISH SHERIFF
Written by Berniard Law Firm Blog Writer Sara Arami
Additional Berniard Law Firm Articles on Summary Judgement: What Not to Do When a Motion for Summary Judgment is Denied in Louisiana