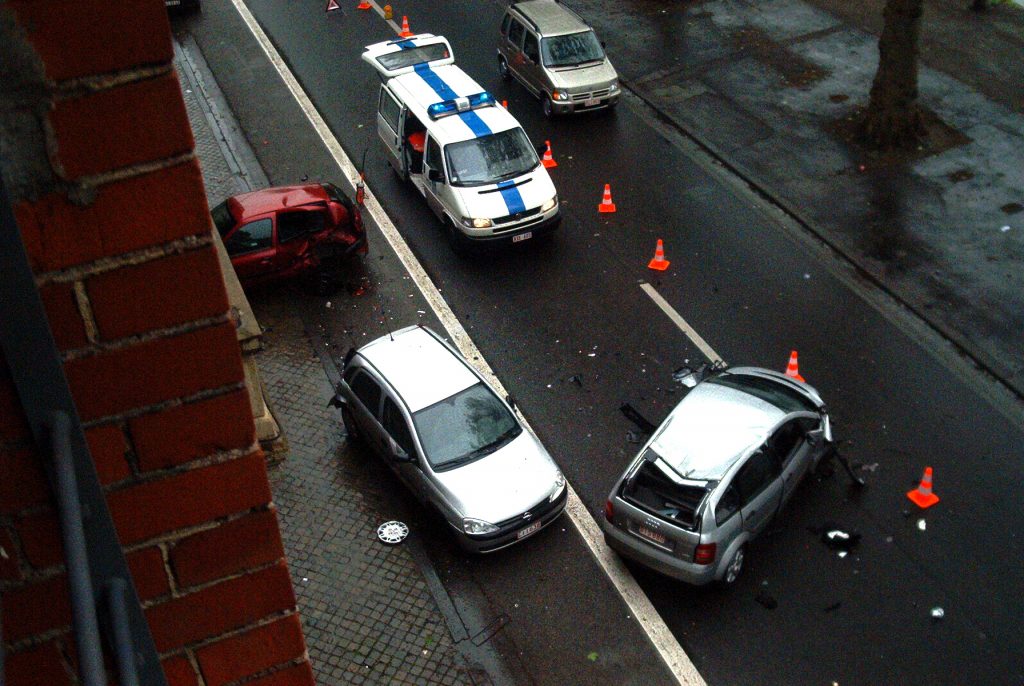 Insurance policies can be difficult to understand. Litigating disputes arising from insurance policies can be even more difficult because the court must look not only at the policy itself to decide the case but must also consider which state's law to apply to the case. The complexity of insurance cases makes it important to seek the services of an attorney familiar with the nuances of insurance litigation.
Monica Rios was a passenger in a car, driven and owned by Mr. Eddy Reyes, that was involved in an accident in New Orleans, Louisiana. The other car involved in the accident was being driven at the time by an excluded driver for that car's insurance policy. The insurance provider for that car, Gramercy Insurance Company, pointed out that not only was the driver of the vehicle a named excluded driver that also the policy had lapsed due to non-payment prior to the accident. As a result, Gramercy was released from any liability.
Ms. Rios had also filed a claim for uninsured/underinsured motorist (UM) coverage under Mr. Reyes' insurance policy issued by United Automobile Insurance Company. UM is intended to compensate the insured customer when the driver who caused the accident is either uninsured or their insurance does not cover the damages. In this case, since Gramercy had been released from liability by the court, Ms. Rios looked to United, Mr. Reyes' insurer, for relief.
In response to Ms. Rios' suit, United produced a copy of Mr. Reyes' policy, including a signed and dated UM coverage rejection form where Mr. Reyes had agreed not to be covered by UM coverage. The trial court granted United's motion for summary judgment.
On appeal, the court's sole issue was to determine whether the rejection form produced by United was sufficient for United to have been granted summary judgment. The decision turned on whether Louisiana or Mississippi law should be applied to the UM rejection form. Ms. Rios argued that Louisiana law should apply in a Louisiana court for an accident that occurred in Louisiana, asserting that the UM coverage rejection did not meet Louisiana's standard for such waivers. United asserted that Mississippi law should apply because Mr. Reyes was a resident of Mississippi, his car was registered in Mississippi, and the insurance policy at issue was obtained in Mississippi.
The Louisiana Supreme Court had previously held a choice-of-law analysis must be conducted to determine the correct law to apply to disputes involving insurance policies obtained in other states. A court conducts a choice-of-law analysis to determine which state's policies would be most seriously impaired if its law were not applied. When a conflict exists, courts will look to several factors, including the contacts of each state to the parties; the location of the negotiation, formation, performance, or object of the contract; the nature, type, and purpose of the contract; along with statutory provisions and policies.
While both Louisiana and Mississippi had similar regulations regarding UM coverage and coverage waivers, the court held that Mississippi had the greater interest because of its need to regulate its own insurance industry and related contractual obligations. The UM coverage rejection form signed by Mr. Reyes met the requirements of Mississippi's regulations.
Ms. Rios also argued that, if Mississippi law is applied, United should have been required to show proof that the UM coverage rejection form was signed knowingly by Mr. Reyes. Ms. Rios cited Mississippi case law that held that an insurer must prove that a customer's waiver was knowing and intelligent to be granted summary judgment. However, the court disagreed with Ms. Rios' interpretation of the case, pointing out that in the case law the plaintiffs were customers of the insurer and parties to the contract while Ms. Rios was not insured by United and was not a party to the contract between United and Mr. Reyes. As a result, the burden was on Ms. Rios to prove that Mr. Reyes had not knowingly and intelligently refused UM coverage from United.
Because Mr. Reyes' refusal of UM coverage by United met Mississippi law and because Ms. Rios failed to present evidence to create a genuine issue of material fact as to whether Mr. Reyes knowingly and intelligently refused UM coverage from United, the appeals court affirmed the lower court's decision to grant United summary judgment, denying Ms. Rios relief.
Additional Sources:
MONICA RIOS VERSUS TERRELL PIERCE, DEWANDA LABRAN, GRAMERCY INSURANCE COMPANY AND UNITED AUTOMOBILE INSURANCE COMPANY
Additional Berniard Law Firm Articles Discussing Uninsured Motorist Coverage: Court Discusses Limit of Use on Uninsured Motorist Coverage
Written by Louisiana Personal Injury Lawyer Blog Writer: Joseph Rich
Additional Berniard Law Firm Articles on Uninsured/Underinsured Motorist Coverage in Louisiana: Questions Over Uninsured Motorist Coverage Rejection in Bossier Parish