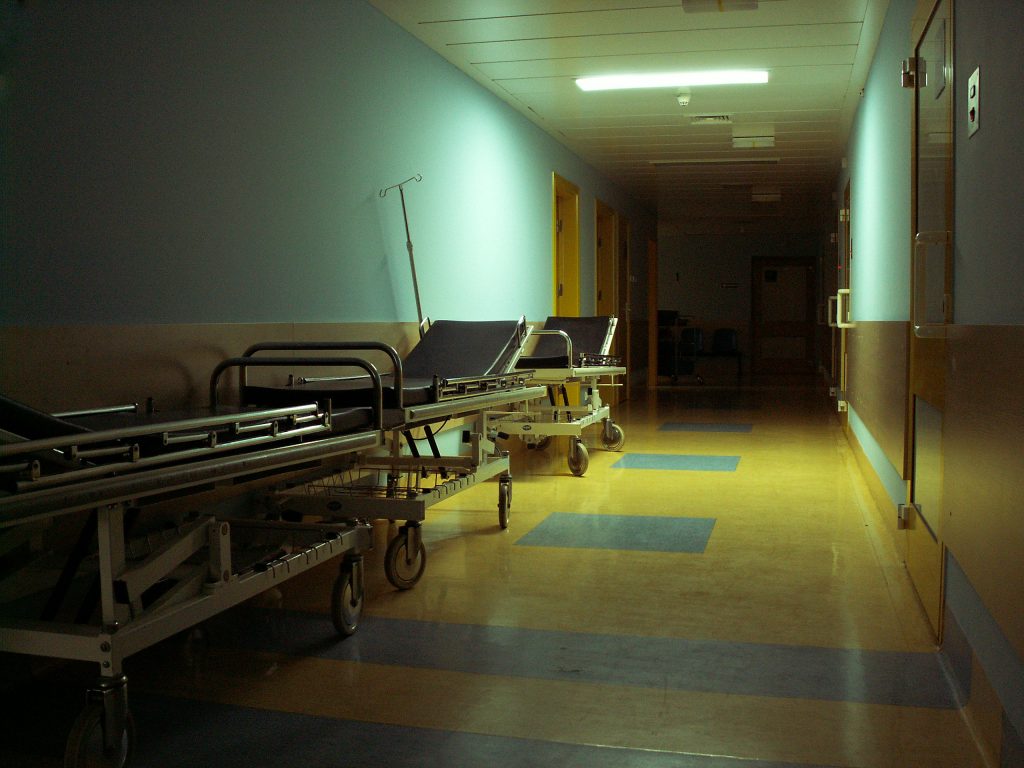 When you have developed a medical condition or are injured during the course of your employment, you could be entitled to relief under Louisiana's worker's compensation laws. However, you must be able to show that the injury was caused while you were performing your job. Louisiana law requires the injured party to show, more likely than not, that the injury was caused as a result of the employment. If you're unable to satisfy this burden of proof, you will fail to qualify for benefits.  So how do you go about proving that your injury was work related and therefore qualifies you for workers compensation benefits? The following case out of Jefferson Parish Louisiana helps answer that question.
Take, for example, Virginia Mulder: Ms. Mulder was a registered nurse employed at East Jefferson Hospital's rehabilitation wing in Metairie, Louisiana. Her daily duties included lifting patients to help them complete various tasks. In December of 2013, Ms. Mulder filed a claim for worker's compensation claiming that she had developed chronic pain in her back and biceps as a result of repetitive lifting. She alleged that the injury began to develop on April 30, 2013. She sought to recover worker's compensation benefits in the form of medical expenses, indemnity, penalties, and other costs.
At trial both parties stipulated that Ms. Mulder was an employee of the hospital at the time the injuries occurred. Ms. Mulder presented several witnesses who aided the Worker's Compensation Judge (WCJ) to determine that Ms. Mulder's injuries were caused by her work as a nurse. In particular, the testimony of Ms. Mulder's doctor, Dr. John Nitche, carried great weight in the eyes of the WCJ. While Dr. Nitche admitted he had never seen any other nurse with the same or similar condition, he asserted that there was a causal connection between her work and the condition affecting her back.
The WCJ awarded Ms. Mulder $605.00 per week in compensation in addition to penalties and attorneys' fees. However, the WCJ failed to actually state her reasons for the finding that the injury was compensable. Instead, the WCJ merely stated that the injury existed and qualified for relief under worker's compensation laws. The hospital was not happy with that decision and decided to appeal it to the Fifth Circuit Court of Appeal for the State of Louisiana.
In their appeal the hospital contended that the WCJ erred in her judgment because Ms. Mulder failed to show a causal connection between the injury and her work as a nurse. Louisiana law requires that the injury be caused by a particular event and not merely a gradual deterioration. See La. R.S. 23:1021(1). Ms. Mulder agreed that the injury was not caused by a traumatic event. Therefore, the Fifth Circuit Court of Appeal was forced to change the claim to a occupational disease claim. In order to prove an occupational disease claim, a claimant must show that it is more likely than not that a disease was the result of employment. See Vargas v. Daniell Battery Mfg. Co. (1st Cir. 1994).
Unfortunately for Ms. Mulder, she was able to show only that it was a mere possibility that her work as a nurse contributed to her condition. She was not able to satisfy the "preponderance of the evidence" standard. Very little prior evidence existed from other nurses to support that Ms. Mulder's condition was related to her work as a nurse. As a result, the Court of Appeal reversed the decision of the WCJ.
Ms. Mulder's case gives us some insight into how work related injury claims are evaluated. It's important to remember that if you are injured, and your injury or condition is caused by your employment, make sure you seek the advice of the best workers compensation attorney that you can find. Every situation is different, and if you do not correctly file your petition for worker's compensation and bolster your claims by employing the right experts to argue on your behalf you may lose out on potential benefits owed to you.
Additional Sources: VIRGINIA MULDER VERSUS EAST JEFFERSON GENERAL HOSPITAL
Written by Berniard Law Firm Blog Writer: Jacob Weil
Additional Berniard Law Firm Articles on Workers Compensation: Does Signing a Settlement Release Extinguish All Claims in Louisiana, Including Cancer?