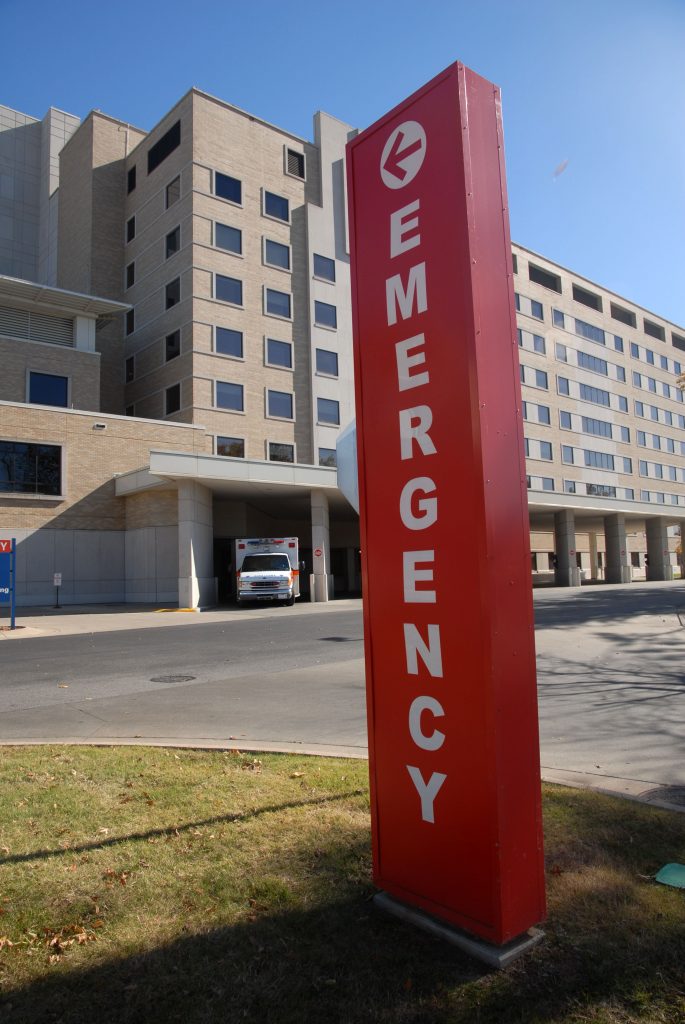 Nursing homes have become an integral part of our society due to America's aging population. Families need nursing homes to help them care for elderly parents and relatives, disabled individuals, and other people requiring increased care. Most nursing homes treat their residents with industry-standard care; but what if you discovered that someone you love had been mistreated, or even abused, by the nursing home you trusted to care for them? This is what happened with the family of Ms. Lessie Porter.
Lessie Porter lived in a nursing home because she had various mental and physical illnesses. She tried to escape the nursing home facilities many times and had to be subdued by medical staff. On the instance which sparked this lawsuit, Ms. Porter tried to escape but only made it to the doorway of her room. She was subsequently injected with a tranquilizer, dragged to her room so that her stomach and elbows were scratched, injected with another tranquilizer, and left on the floor for fifteen minutes in her soiled diaper.
Ms. Porter filed for a medical review panel with the Patient's Compensation Fund (PCF) but the PCF determined that her allegations were not within the scope of medical malpractice. She then filed a lawsuit alleging Southern Oaks failed to meet her needs, abused her, and was negligent toward her; also, she claimed damages for breach of contract, breach of the Nursing Home Residents' Bill of Rights, and breach of the standard of care.
At trial, the Trial Court admitted, but did not read, Southern Oaks' evidence, Ms. Porter's entire medical chart, and granted the plaintiff's motion for summary judgment. The Trial Court held that the case was not subject to the MMA. Because of this failure to account for admitted evidence, Southern Oaks was granted a new trial. At the new trial, the Trial Court found for Ms. Porter again and granted her motion for partial summary judgment. Southern Oaks appealed.
Southern Oaks appealed on three grounds: that (1) Southern Oaks had already acknowledged its liability, (2) the injury was unintentional, so it fell under Louisiana Medical Malpractice Act (MMA), and (3) the judgment will have a chilling effect on nursing homes and similar healthcare services.
Is the Claim Subject to MMA?
One basis for appeal was whether the act of moving a patient constitutes "handling a patient," and thus relates to the patient's treatment. La. R.S. 40:1231.1. The Court of Appeal was essentially trying to determine what level or scope it was willing to recognize as treatment or healthcare services. If Southern Oaks' actions were covered by the Medical Malpractice Act, part of the payout would come from the Louisiana Patient Compensation Fund. This would lower the amount which Southern Oaks' would have to pay, if found liable. The Court cited previous decisions which found that not buckling a home health patient during a van ride and transporting a patient by ambulance, not helicopter, constituted handling a patient. But in these cases, the Court of Appeal found that the cases were not covered by the MMA. See Rivera v. Bolden's Tramp. Serv., 97 So.3d 1096 (La. Ct. App. 2012). Just because "handling" is in the definition of medical malpractice, it does not mean that any handling of a patient is covered by the MMA.
In Ms. Porter's case, the Court of Appeal found that dragging a patient across the ground was not part of her treatment, did not constitute healthcare or professional services, and was not subject to the special provisions of MMA. The Court of Appeals considered the totality of the circumstances surrounding the case to reach its ultimate conclusion. It found that Southern Oaks employees dragging a tranquilized Ms. Porter across the floor and injuring her did not constitute healthcare. See Coleman v. Deno, 813 So.2d 303 (La. 2002).
Was Summary Judgment Proper?
Here, the Court of Appeal decided that summary judgment was improper because there was an issue of fact concerning the intentionality of the employee's' treatment of Ms. Porter. While Ms. Porter argued that the intent to commit an intentional tort could be easily inferred from the facts surrounding the action, the Court did not agree. Previous decisions have ruled that summary judgment is improper when the Court must make a determination of subjective facts such as motive, intent or mental state. See Dortch v. Rollins, 113 So.3d (La. 2013).
In Ms. Porter's case, the subjective nature of the issues at hand – the intent and motive of Southern Oaks staff members – created an issue of fact. Summary judgment was thus deemed appropriate here. The Court of Appeal then remanded the case to the Trial Court for further proceedings on the merits of the case. It is a best lawyer practice to advocate for the client zealously, adequately understand applicable statutes, case law, and be prepared for opposing counsel's defenses.
Additional Sources: LESSIE PORTER VERSUS SOUTHERN OAKS NURSING & REHABILITATION CENTER, L.L.C.
Written by Berniard Law Firm Blog Writer: Alle McNorton
Additional Berniard Law Firm Articles Discussing the Louisiana Medical Malpractice Act: Nursing Home Injury Leads to Medical Malpractice Claim