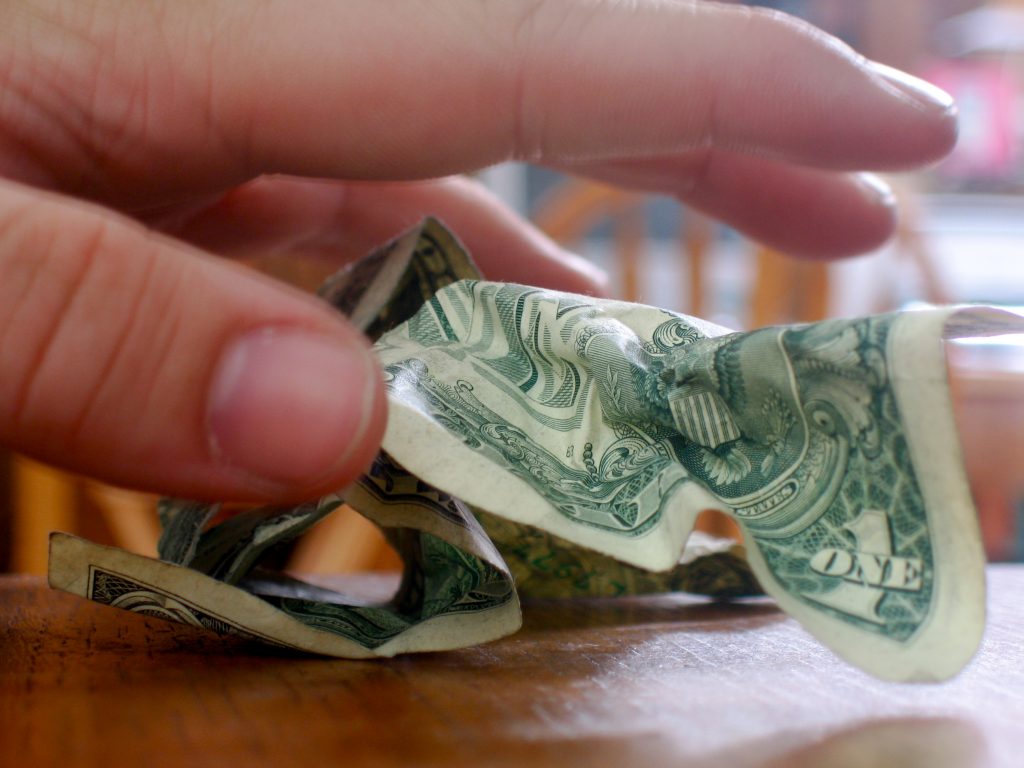 Love gone bad, broken promises and loans not written down come to a head in the following case in Jefferson Parish.  In the case at hand, Mr. Palmisano and Ms. Nauman-Anderson had been romantically engaged for several months, during which time Mr. Palmisano allegedly credited Ms. Nauman-Anderson with nearly $26,000 dollars in loans. These loans were allegedly subject to an oral agreement at the time that they were advanced and no effort was made to memorialize the loans (put them in writing) until the romantic relationship between the parties had ended. Upon severing romantic ties, Mr. Palmisano provided Ms. Nauman-Anderson with a promissory note in order to commemorate their alleged agreement but Ms. Nauman-Anderson refused to sign the note, claiming that the loans were in fact gifts. In response, Mr. Palmisano brought suit for a breach of contract.
Following a summary judgment granted by the Twenty-Fourth trial court of Jefferson Parish the case was dismissed. In dismissing Mr. Palmisano's suit, the trial court affirmed Ms. Nauman-Anderson's theory that the Louisiana Credit Agreement Statute precluded claims against her.  See Louisiana Credit Agreement Statute, La. R.S. 6:1122
Ms. Nauman-Anderson claimed that the Louisiana Credit Agreement Statute provided a complete defense because the promissory note was unsigned and the statute does not allow an action to be maintained based on an oral promise.  Mr. Palmisano appealed the trial court's decision to the Louisiana Fifth Circuit of Appeal.
Upon review, the appellate court considered two main issues: The first issue was whether or not the Credit Agreement Statute precluded Mr. Palmisano's action and the second issue was whether or not the unsigned promissory note warranted dismissal. In regard to the first issue, the appellate court held that the plain language of the statute only precluded actions by debtors and not actions by creditors. Since Mr. Palmisano acted as a creditor, the Louisiana Credit Agreement Statute was inapplicable and did not bar his claim for recovery.
The second issue, concerning the promissory note, was also dismissed by the court as irrelevant. Although a promissory note must be signed to be enforceable, the court held that a note is not necessary for an agreement to be enforceable. According to Louisiana law, personal and unsecured loans based on oral agreements are legally valid and enforceable without being memorialized in a promissory note. Mr. Palmisano's claim never alleged that the agreement was premised on a promissory note but instead alleged an oral agreement. As the promissory note is not necessary to sustain his claim, the unsigned note is irrelevant in regard to the summary judgment.
Since Ms. Nauman-Anderson's basis for summary judgment relied on two faulty legal premises, the appellate court found that the burden of proof for summary judgment had not been satisfied. In failing to meet the burden of proof for summary judgment, Ms. Nauman-Anderson failed to shift the burden of proving a material issue of fact to Mr. Palmisano. In conclusion, the court granted clarity as to the effectiveness of oral agreements in maintaining loan-related actions. While a written document is required to maintain an action by a debtor, the same is not true for a creditor. Furthermore, a failed attempt to memorialize an oral agreement does not exclude a right to recovery.  See Louisiana Civil Code Article 1927.
Additional Sources: MORGAN PALMISANO VERSUS JENNIFER NAUMAN-ANDERSON
Additional Berniard Law Firm Articles on Contracts: Second Circuit Case Demonstrates Importance of Proper Contracts