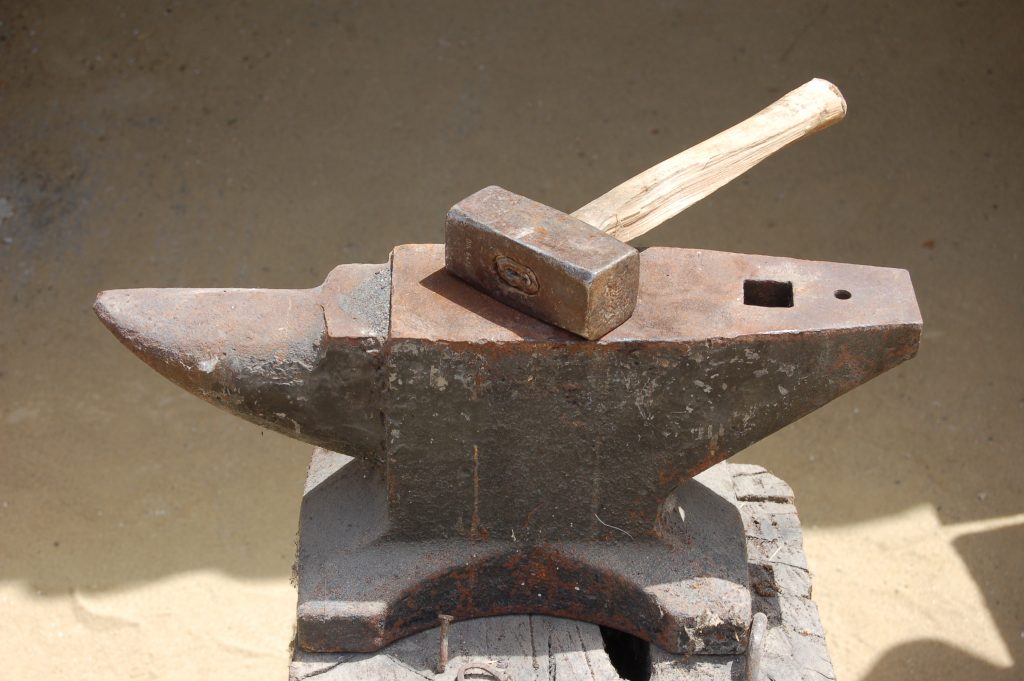 An employee injured during the course of employment is generally entitled to workers' compensation benefits. But can the actions of the employee in their free time affect the continuation of benefits? That was the case for a Parish of Lafayette employee who decided to perform side jobs involving heavy manual labor while collecting workers' compensation benefits.
Donovan Meche was employed by Supreme Service & Specialty Company. Mr. Meche injured his mid- and lower back in November 2012 while swinging a sledge hammer. Mr. Meche saw several doctors to treat his back pain. The first orthopedic surgeon Mr. Meche saw recommended that he not work and undergo physical therapy. The next orthopedic surgeon, Dr. Heard, prescribed medication and physical therapy. Dr. Heard placed exact physical limitations which limited Mr. Meche to lifting ten pounds and sitting and standing no more than twenty minutes.
Supreme later obtained an independent medical examination of Mr. Meche which found that Mr. Meche was not able to return to his former job, but he could perform "sedentary or light duty." Supreme offered Mr. Meche light-duty work and terminated Mr. Meche's benefits.  Mr. Meche accepted the light-duty work, but only worked six hours over three painful days. Mr. Meche did not return to work for Supreme, but he did subsequently perform heavy manual labor working for his neighbor erecting an awning at his house and assisting a flooring contractor. Dr. Heard was not informed of these activities.
Mr. Meche filed a disputed claim for compensation and ask that he be awarded supplemental earning benefits ("SEBs") and attorney fees. The purpose of SEBs is to compensate the injured employee for the wage earning capacity he has lost as a result of his accident.
After the trial, the workers' compensation judge ("WCJ") found Mr. Meche's account of the accident credible. Mr. Meche was awarded SEBs of $583.33 per week from April 28, 2013, through July 28, 2014. The end date was determined because it was the date Mr. Meche admitted he started performing heavy manual labor. Supreme was ordered to pay SEBs reduced by the amount of wages Mr. Meche earned while doing side jobs for the period after these dates because the judge found Mr. Meche's testimony regarding his capabilities was not credible because he was able to do heavy manual labor.
Supreme appealed the judgment to the Louisiana Third Circuit Court of Appeal. Among other things, Supreme argued that the WCJ erred in holding Mr. Meche was entitled to SEBs subsequent to his return to light-duty work for Supreme and in granting any benefits after it was shown he was performing side jobs that involved heavy manual labor.
The Third Circuit found that the WCJ properly awarded SEBs. In Louisiana, an employee whose injury results in an inability to earn ninety percent or more of his wages at the time of the injury is entitled to SEBs. La. R.S. 23:1221(3). Once the employee meets this requirement the burden of proof shifts to the employer if it wishes to prove the employee is earning less than what they are able to earn. See Daigle v. Sherwin-Williams Co., 545 So.2d 1005 (La. 1989). The employer must prove that the employee is able to perform a certain job and that the job was either offered or available to the employee in the employee's or the employer's community or reasonable geographic region.  
An employer may discharge its burden of proving job availability by meeting a three part test: (1) the existence of a suitable job within the claimants physical capabilities and within the claimant's or the employer's community or reasonable geographic region; (2) the amount of wages that an employee with claimant's experience and training can be expected to earn; and (3) an actual position available for that particular job at the time the claimant received notification of the job's existence. See Banks v. Indus. Roofing & Sheet Metal Works, Inc., 696 So.2d 557 (La. 1997).  
Applied to Mr. Meche, he was offered a job with Supreme and the amount of wages were established at trial. This meant that Supreme proved the second and third elements of its burden of proof. The Third Circuit however determined the job was not suitable because no doctor had approved the position. Mr. Meche cited Louisiana case law which held that implicit in the availability requirement of Banks is physician approval. The Third Circuit also noted that throughout the whole period of treatment, Dr. Heard consistently determined Mr. Meche was limited to lifting nothing greater than ten pounds and to standing or sitting no longer than twenty minutes. The job offered to him made it physically impossible to perform under these restrictions and was therefore not suitable. The WCJ correctly awarded Mr. Meche SEBs from the time Supreme initially suspended his benefits until the time he started side jobs.
Next, the Third Circuit found that the WCJ erred in finding that Mr. Meche was entitled to SEBs starting from the time he started side jobs which required heavy manual labor. It was determined that Mr. Meche's testimony regarding his physical capabilities after the period where he started working side jobs was not credible. Any physician determinations after this point could not be determined as proper because Mr. Meche hid the fact he was performing heavy manual labor at the time. The Third Circuit reversed the grant of SEBs awarded after he started working side jobs.
In this mixed decision, the loss on one issue demonstrates how important the guidance of an excellent attorney is in workers' compensation cases. Mr. Meche's voluntary actions of performing heavy manual labor for side jobs was an avoidable error that cost him benefits. While he definitely was still in pain, his demonstration that he was able to perform heavy manual labor ended his SEB the day he started working side jobs.
Additional Sources: DONOVAN MECHE VERSUS. GRAY INSURANCE COMPANY, ET AL.
Written by Berniard Law Firm Blog Writer: John Trepel
Additional Berniard Law Firm Articles on Louisiana Workers' Compensation Benefits:  Jefferson Parish Employee Cannot Prove Work-Related Injury From Unwitnessed Accident