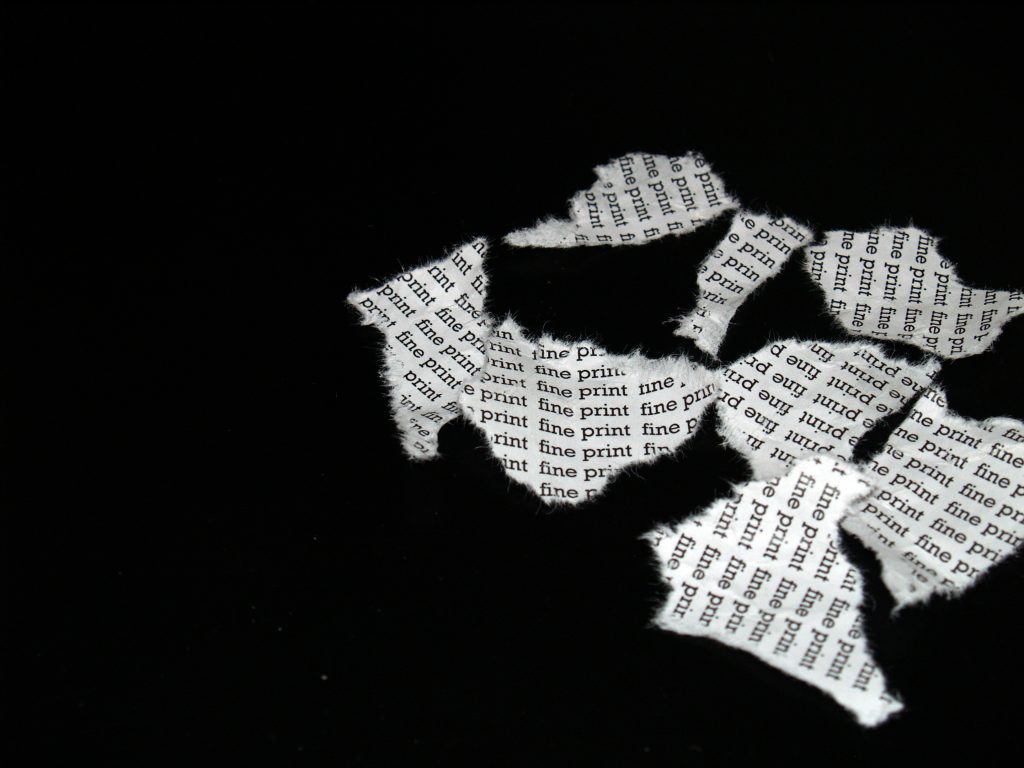 One of the least know parts of a personal injury suit occurs after trial or settlement. It's called subrogation. Subrogation is the reimbursement of third parties for payments made relating to an accident. Many times, a subrogation claim is made by the injured's own vehicle insurance provider or by the injured's own medical insurance provider. Embedded in many insurance contracts is a "subrogation waiver." As the name suggests, a subrogation waiver in an insurance contract provides that one party agrees to waive its subrogation rights against another party in the event of a loss. Typically, this waiver takes the form of insurers agreeing to forego its ability to seek payment from third parties who may be responsible for losses the insurer had to pay to its insured. In a workers' compensation context, such waivers would prevent an insurer from seeking compensation from a party who may have been responsible for an employee becoming injured. Absent such waiver, an insurer would have the ability to seek compensation for what it paid in benefits from the party responsible for the work injury.
Recently, a Louisiana Court of Appeal ruled on a case involving a dispute regarding the scope of a subrogation waiver in an insurance policy between Offshore Energy Services, Inc. ("OES") and Liberty Mutual. In this case, a man named Anthony Beslin was injured while working as an employee for OES. OES had a contract with Liberty Mutual where Liberty Mutual agreed to pay workers' compensation benefits to any injured OES employee. The contract also contained a subrogation waiver where Liberty Mutual agreed to waive its right of subrogation against "[a]ll persons or organizations that are parties to a contract that requires you to obtain this agreement . . . . " Based on the insurance contract with OES, Liberty Mutual paid workers' compensation benefits to Mr. Beslin.
At the time of the accident, OES provided services to Anadarko Petroleum Co. ("Anadarko") on an oil rig. Based on the contract between OES and Anadarko, OES had to provide workers compensation insurance to its employees and also agree that its insurer (Liberty Mutual) waive its right of subrogation against Anadarko and its Indemnitees (someone who is secure from the legal responsibilities of his or her action). One such indemnitee, Grey Wolf Drilling Co, L.P. ("Grey Wolf"), owned the rig on which Mr. Beslin was injured. It was alleged that a Grey Wolf's employee's negligence caused Mr. Beslin's injuries. In addition to seeking workers' compensation, Mr. Beslin filed suit against Anadarko, Grey Wolf, and the allegedly negligent employee seeking compensation. Liberty Mutual then intervened, asserting a subrogation claim against Grey Wolf for the workers' compensation benefits it paid Mr. Beslin.
The central issue on appeal was whether the trial court erred in holding that Grey Wolf fell within the subrogation waiver in the insurance contract between OES and Liberty Mutual. Under Louisiana law, the interpretation of a clause in an insurance contract is usually a legal question. Sanchez v. Callegan, 753 So.2d 403, 405 (La. Ct. App. 2000). So long as the language of an insurance policy is clear and unambiguous, courts will supply an interpretation that is reasonable and consistent with the intent and plain meaning of the policy. Alford v. Kaiser, 589 So.2d 546, 547 (La. Ct. App. 1991).
The Third Circuit Court of Appeal for the State of Louisiana upheld the trial court's determination. It reasoned that the purpose of the subrogation waiver was to protect Anadarko from having to pay money that Liberty Mutual already paid out in the form of workers' compensation benefits. The Court of Appeal further held that Grey Wolf, through an agreement with Anadarko where Anadarko agreed to assume all liability for Grey Wolf's actions, became a party "as defined in Liberty Mutual's [waiver of subrogation]." Finally, the Court of Appeal noted that "[t]o hold otherwise would result in Liberty Mutual's waiver of subrogation not providing Anadarko the protection it sought [in contracting with OES] . . . and OES not getting the waiver it paid for . . . ."
Mr. Beslin's case illustrates the extent to which Louisiana courts will interpret subrogation waivers in insurance contracts so as to give effect to the true nature and intent of the parties. As such, excellent lawyers are necessary for parties dealing with these subrogation waivers to determine who has what rights when an injured person receives workers compensation benefits.
Additional Sources: ANTHONY J. BESLIN v. ANADARKO PETROLEUM CORPORATION, ET AL.
Additional Berniard Law Firm Articles About Insurance Contracts: Mother May I? Louisiana's Broad Definition of "Permission" Results in Insurance Company's Liability in Case Out Shreveport