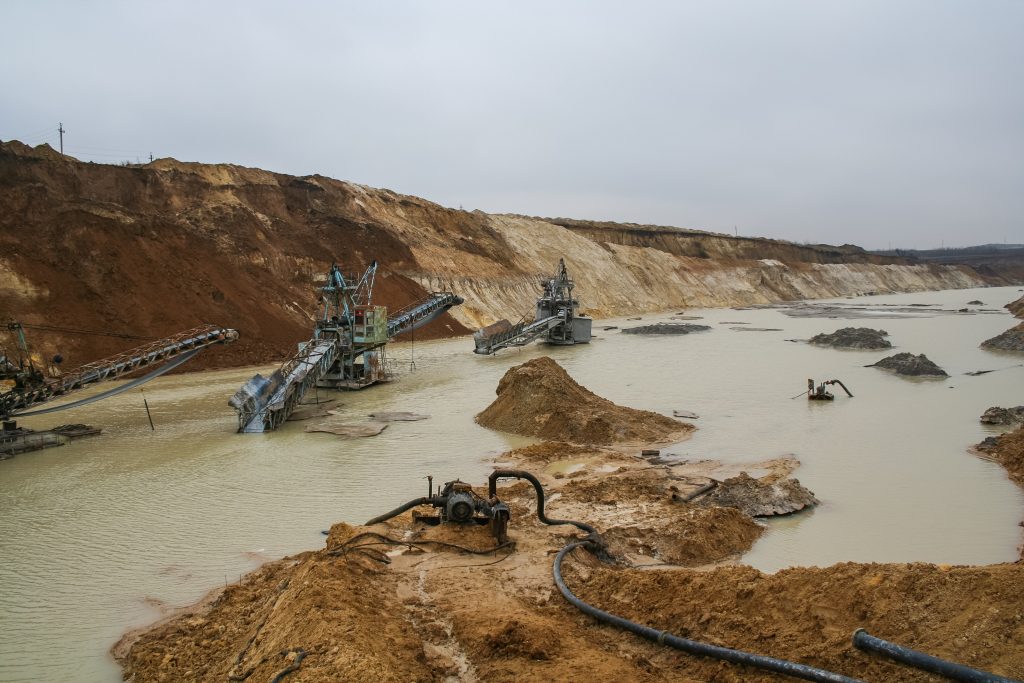 Lawsuits often appear to be complicated and complex, but what many people don't know is that the outcome of a lawsuit can often be determined by a simple matter of logistics. The who, what, when, where and why of a situation can make the difference between winning and losing a case. For instance, a simple matter of jurisdiction was the deciding factor in a case brought by a South Louisiana man and his wife.
Mr. Leger was injured on a job site at Peoples Moss Gin in Palmetto Louisiana when a conveyor belt ripped apart and struck him. Leger was employed by Rice Belt Distributors, Inc., a company that was hired to install an eighty-foot vertical conveyor belt in a grain elevator. The conveyor belt which was manufactured by International Conveyors Limited, (ICL) an Indian company, and sold to D.E. Shipp Belting Company (Shipp Belting) using ICL America, a wholesaler of conveyor belts, as an intermediary in the transaction. Mr. Leger and his wife, Gwen Leger, brought a personal injury suit against ICL America, Shipp Belting, International Conveyors, and Brown Cranes whose crane and crane operator were handling the conveyor belt at the time of the accident.
ICL raised a declinatory exception of personal jurisdiction, which allows a party to claim that they are not subject to the court's power. La.C.C.P. art. 925(A)(5). The trial court granted this exception. The Legers, ICL America, and Burlington Insurance all appealed the decision.
On appeal, the Court of Appeal only considered whether this decision was proper. Under the Louisiana Long-Arm statute, Louisiana can exercise personal jurisdiction over a nonresident such as an India-based company like ICL, when it complies with constitutional due process. Constitutional due process is a two-part test, which requires minimum contacts and fairness of the assertion. Minimum contacts occur when the defendant has done something in connection with that jurisdiction which would drive the party to reasonably anticipate being called into that court. When jurisdiction is initially argued, the party claiming that jurisdiction exists over the other party must prove their position in court. Hillman v. Griffin, 128 So.3d 661 (La. App. Ct. 2013). However, if that party is successful in establishing minimum contacts between the other party and the forum, then a presumption that jurisdiction is reasonable arises. The burden then shifts to the party claiming jurisdiction does not apply to prove that the exercise of jurisdiction will offend the traditional notions of fair play and substantial justice.  
ICL claimed it lacked minimum contacts with Louisiana. But the Court of Appeal disagreed. Even though ICL was an Indian company that never directly did business in Louisiana, International conveyors openly targeted the North American market, including the entire United States through distributors. Additionally, the court unmasked the fact that the company that distributed the defective conveyor belt here in America, ICL America, was a company established by one of ICL's directors and members of the Board of Directors' son for the sole purpose of distributing the conveyor belts. ICL America was only established as a flow-through company for International Conveyors. The court determined that the minimum requirements requirement was met and the state's interest in adjudicating cases where a citizen is injured by an allegedly defective product outweighs the burden on ICL to come to Louisiana and defend this suit.
This lawsuit is a great example of how the validity of a lawsuit can have as much to do with logistics than with the matter of the case itself. A good attorney will be able to determine when these factors come into play.
Additional Sources: HUEY LEGER, ET UX. VERSUS ICL AMERICA LIMITED, ET AL.
Written by Berniard Law Firm Blog Writer: Christopher Willis
Additional Berniard Law Firm Articles on Personal Injury: "Who Do You Work For?!" Worker Found to be "Employee" of Another Company in Personal Injury Case Out of Natchitoches Parish