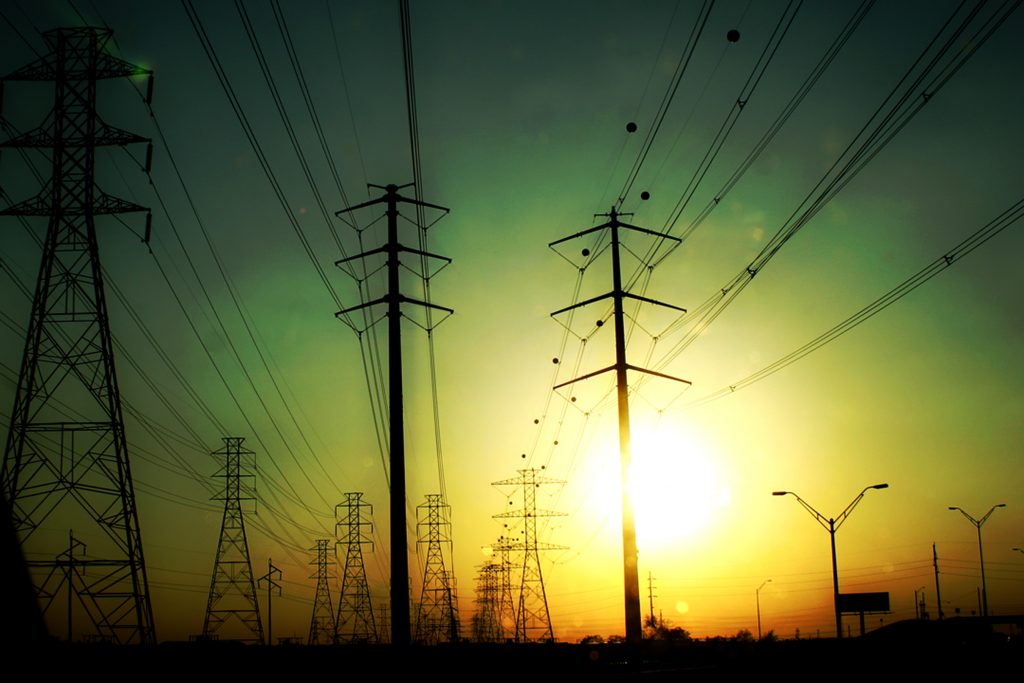 When an employee is injured on the job they often have extensive medical bills and less money to pay those bills because they may not be able to work. While workman's compensation, insurance, and disability benefits are available to cover those costs, there is another form of compensation available to those who are injured as a result of negligence or other bad acts. The injured party can file a lawsuit against those responsible. Of course, there are often questions surrounding who is in fact legally responsible, e.g., for maintenance of a job site, and it takes an experienced lawyer to navigate such complicated legal questions.
Glenn Chesney pursued the latter route by filing a lawsuit after he was injured by coming into contact with an uninsulated, sagging power line at the Magnolia landfill in Ouachita Parish, Louisiana. Glenn was driving his truck through the landfill facility to weigh and unload the removable trash container on his flatbed truck. A power outage created a backlog of trucks waiting for the scale to come back online. Glenn, in the meantime, decided to take the tarp off of his load so that he could unload faster when he got to the front of the line. The truck Glenn was driving had mechanical arms that could raise to a maximum height of approximately 17 feet off the ground. Ordinarily, Glenn used the mechanical arms of the truck to take the tarp off of the trash container so it could be unloaded. However, this time when those arms raised they came into contact with the sagging and uninsulated power line. By this time, the power had been restored to the landfill facility and Glenn was injured as a result. The main issue that Glenn had to deal with on his latest appeal was whether the electrical contractor, Copeland Electric Company, could be held liable for failing to maintain the electrical line.
Copeland originally installed the electrical line in 1994 and the accident that injured Glenn Chesney occurred 16 years later on August 13th 2010. Because of the length of time between the installation and the incident, the lawyers for Copeland attempted to have the action dismissed under La. R.S. 9:2772. This Louisiana statute provides that deficiencies in immovables from construction, surveying, design, or supervision have a 10-year peremptive period for actions. That means that even if Copeland was negligent in constructing the electrical line, the Glenn had no cause of action because the time period for bringing such action lapsed. See Rando v. Anco Insulations, Inc., 16 So.3d 1065 (La. 2009). These time limits on when you can file a lawsuit are an attempt by the legislators to strike a balance between vindicating victims of past injustices and flooding the courts with untimely lawsuits based on stale evidence, which makes a court's job of assessing the facts of a case much more difficult.
When Copeland filed its exception of peremption in the Trial Court it was successful and resulted in the lawsuit being dropped. Fortunately for Glenn Chesney, his lawyer not only pursued recovery under a negligent construction theory, but also under a continuing negligence claim, i.e., that Copeland had been negligent in the time since it had installed the electrical line. Copeland had regularly contracted with the Magnolia landfill and thus Glenn Chesney alleged that Copeland's employees had ample opportunity to notice the sagging power line that injured Glenn. Copeland could have warned Magnolia that the power line was unsafe and thus, there was a possibility that Copeland was negligent within the 10-year period provided in the statute.
By way of this clever argument, Glenn was able to successfully appeal the Trial Court's judgement. The Court of Appeal reasoned that the Trial Court erred in not allowing Glen to prove his claim that Copeland had a duty to warn the managers of the Magnolia landfill about the unsafe power line. Therefore, the Court of Appeal reversed the judgement of the Trial Court on that issue. Glenn's case is one of many examples of how a good attorney can make progress in a seemingly hopeless case. Because Glenn's attorney was familiar with the facts and experienced in this area of the law, dismissal of Glenn's claim was avoided and he will now have another chance to prove that Copeland was responsible for his injuries. If ever you find yourself injured on the job, there is no substitute for an experienced attorney who can help you achieve the recovery that you deserve.
Additional Sources: GLENN ALLEN CHESNEY, ET AL. VERSUS ENTERGY LOUISIANA, L.L.C., ET AL.
Written by Berniard Law Firm Blog Writer: Robert Ostrem
Additional Berniard Law Firm Articles on Peremption: Louisiana Legal Malpractice Case Examines Res Judicata and Peremption Exceptions