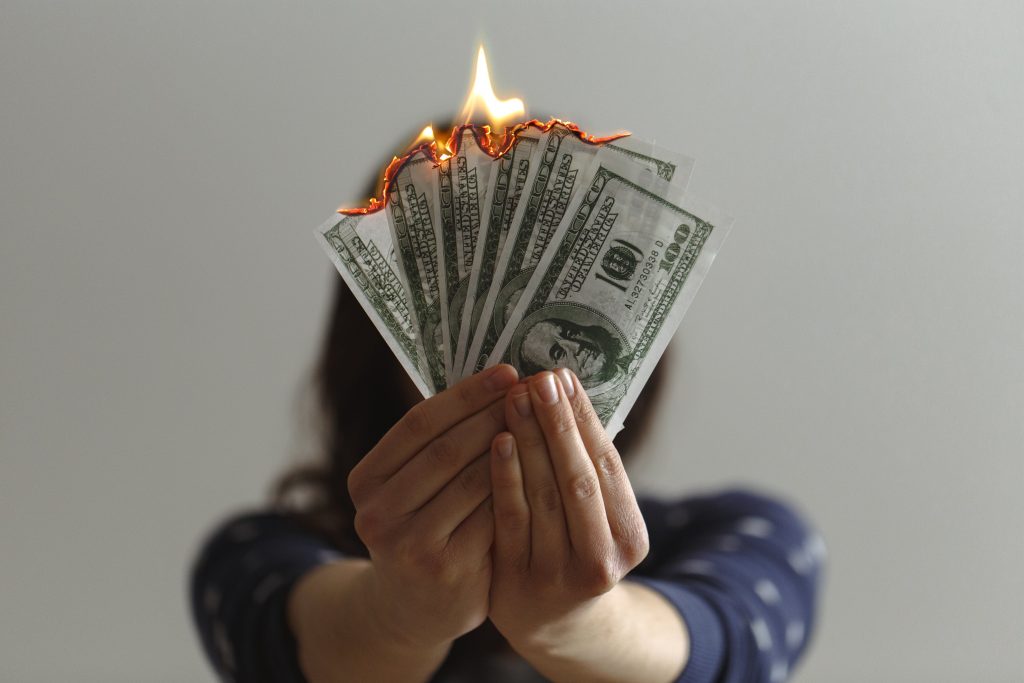 Car accidents are unpredictable. Typically when you get in your car and drive, you do not think you are going to be involved in a life-changing automobile accident.  For one Louisiana woman, a car accident got even more complicated when she was hit in a rental car by another rental car.
Crystal Stephens was awarded $12,000 in general damages and $5,500 in medical expenses from a 2005 automobile accident at the intersection of North and Trudeau Streets in Natchitoches, Louisiana.  In the accident, Mary J. King backed her vehicle into Ms. Stephens, causing damages to Ms. Stephens' vehicle as well as her person. Both drivers were in rental cars, and Safeway Insurance Company was the insurance provider for her uninsured/ underinsured motorists coverage. Stephens claimed at the trial court that Ms. King was an uninsured motorist, which meant that her insurance with Safeway should cover the damages to the vehicle as well as the injuries that were incurred. During the accident, Ms. King's rental car was from Avis, and Ms. Stephens settled a related claim with Avis for $10,000.
At trial, a plaintiff is required to prove in evidence that the defending party did not have insurance. La. C E. art. 801. Evidence presented cannot be that of hearsay, which is evidence either stated by a witness as having been heard from another person besides the witness, or from a document that depicts events that are not witnessed at the trial itself.  In Ms. Stephens' trial however, she was granted an exception to the hearsay rule, meaning that it was declared to be admissible as evidence, because the affidavit stating Ms. King was uninsured was said to be a "normally kept" business record under La. C. E. art. 803(6). 
It was the admission of this affidavit in the trial court that Safeway appealed to the State of Louisiana Third Circuit Court of Appeal. The Court reviewed the trial court's decision de novo, or completely new.  As is often the case in trial, while it may or may not have been true that Ms. King was uninsured, evidence must prove this fact for Ms. Stephens to show that Ms. King was uninsured. Forum for Equal. PAC v. McKeithen, 893 So.2d 715, 723 (La. 2005). In the record, Avis acknowledged that Ms. King had not purchased the optional additional insurance, but without it Avis has in the rental agreement that it provides the minimum state coverage of $10,000/$20,000 as contained in the agreement. The only other proof that Ms. Stephens could offer was that of an Avis employee who signed an affidavit stating Ms. King declined the optional insurance. Ms. Stephens claimed that the affidavit was an exception to the hearsay rule since it was a normally kept business record. Yet, the Court of Appeal found that this affidavit was not part of Avis' normally kept business records because even though some of the information included may have been in normal records, the affidavit statement itself was not from said records. Thus, it was an affidavit statement by an employee concerning potential business records of Avis, and should have been defined as hearsay.
On this finding, the Court of Appeal dismissed Ms. Stephen's claims against Safeway Insurance.  Unfortunately for Ms. Stephens, an accident which was not even her fault resulted in a dismissal of a claim because of an evidentiary rule.  A good attorney can help with the details of the insurance industry, and can make sure you get the compensation you deserve.
Additional Sources: CRYSTAL STEPHENS V. MARY J. KING, ET AL.
Written by Berniard Law Firm Blog Writer: Ben Bailey
Additional Berniard Law Firm Articles on Personal Injury Procedure: Marksville Automobile Accident Lawsuit Lost Because Plaintiffs Failed to Name Proper Defendant