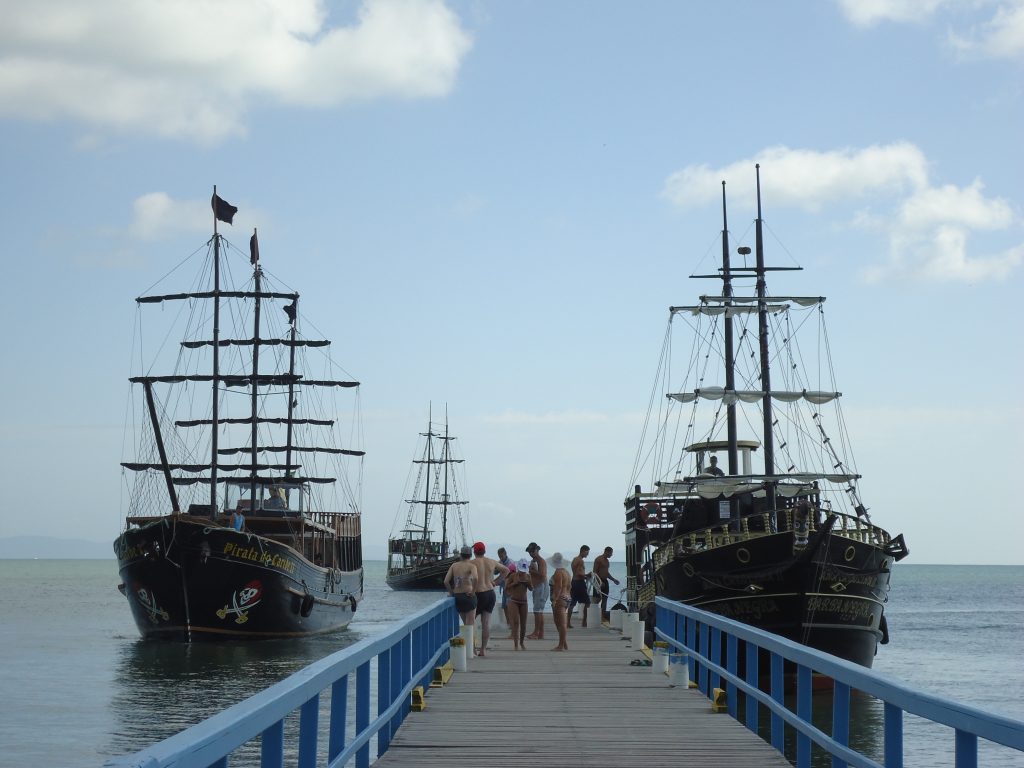 Within the intricate realm of maritime law, determining liability can be challenging, especially when it comes to assessing the responsibility of ship owners for open and obvious risks. Such complexities become particularly evident when adverse weather conditions come into play. In this context, we delve into the case of Robert dePerrodil, an oil field consultant, and his encounter with the M/V Thunderstar. 
As we explore the legal intricacies surrounding his injuries and subsequent compensation, we shed light on the duty of care owed by ship owners, the notion of open and obvious risks, and the calculation of damages. Join us as we unravel the multifaceted aspects of maritime liability and its impact on the lives of those involved.
Robert dePerrodil was an oil field consultant who worked for Petroleum Engineers, Inc. ("PEI"). PEI charted the M/V Thunderstar to transport dePerrodil from Venice, Louisana, to the offshore platform where he was to work as a consultant. Bozovic Marine, Inc. owned and operated the M/V Thunderstar. The captain of the boat was Captain Bozovic. 
The captain and dePerrodil realized he would be unable to board the platform as no lift boat was present. DePerrodil requested that the boat return to shore. There were rough seas on the return trip. The captain did not decelerate when he reached the crest of the over eight feet high waves. As a result, dePerrodil fell on the floor and injured his back.  
As required by the Longshore and Harbor Workers' Compensation Act ("LHWCA"), 33 U.S.C. § 932(a)(1), PEI had workers' compensation insurance for dePerrodil, which paid approximately $57k for his medical expenses. The trial court assigned 90% of the liability to Bozovic Marine and 10% to dePerrodil because he stayed in the boat's wheelhouse. The court awarded dePerrodil approximately $984k. When calculating dePerrodil's future lost wages, the court used a work-life expectancy of 75 years, which was above average. 
Maritime law governed this action. Under maritime law, courts apply the general principles of negligence in determining whether a party is liable. See, e.g., Canal Barge Co. v. Torco Oil Co. In deciding whether a given party is liable, the appellate court first determines whether the trial court applied the proper legal duty. Here, the appellate court agreed with the trial court's holding that ship owners owe passengers a duty of reasonable care under the circumstances. Because the trial court correctly determined Bozovic Marine's legal duty before it evaluated its liability, the appellate court reviewed the trial court's finding that Boroziv Marine was liable under the clear error standard. 
A shipowner is not required to warn passengers or make special arrangements if a risk is open and obvious. Here, although Bozovic Marine argued that Captain Bozovick did not owe dePerrodil a duty to protect him from the open and obvious risk that he could lose his balance in weather conditions, the appellate court disagreed. The appellate court explained that part of Captain Bozovic's liability resulted from how he operated the ship. These actions caused dePerrodil's injuries. Furthermore, dePorrodil appeared to have been in the wheelhouse because he was looking for a work site. Therefore, the appellate court found that the trial court did not err in assigning 90% of the liability to Bozovic Marine and 10% to dePerrodil. 
When calculating dePerrodil's future lost wages, the trial court used a work-life expectancy of 75 years. On appeal, Bozovic Marine argued it was improper to use a retirement age of 75 years because it exceeded the Bureau of Labor Statistics ("BLS") average work-life expectancy. Because damages are findings of fact, appellate courts review a trial court's calculation of damages for clear error. See Comar Marine, Corp. v. Raider Marine Logistics.
Courts use the average work-life expectancy data to determine future lost wages unless evidence supports deviating from the average.  See Madore v. Ingram Tank Ships, Inc. Evidence that can support deviating from the average can include a person's occupation or health condition. BLS data showed that dePerrodil had a work-life expectancy of 72 years. However, at trial, dePerrodil's expert witness, a vocational rehabilitation counselor, testified that dePerrodil would likely work until he was 75 years old.
In preparing her testimony, the expert met with dePerrodil twice and reviewed his medical history. The expert determined that he would likely work until he was 75 years old based on his earnings so far in life, his work history, an agreement with his wife to keep working until age 75, and recommendations from his healthcare providers.  Although dePerrodil's expert presented two different calculations of future lost wages (one based on the BLS's age 72 retirement and the other based on her expectancy of dePerrodil working until age 75), the appellate court decided to award damages of future lost wages based on dePerrodil retiring at age 75. 
The appellate court held that the trial court's use of a 75-year work life expectancy was not clearly erroneous because, at trial, dePerrodil's expert witness provided sufficient evidence to support the claim that dePerrodil would likely retire at age 75. Furthermore, dePerrodil's stated goal as to when he planned to retire was specific and supported by an agreement he had with his wife to continue working until he was 75.
The case of Robert dePerrodil and the legal complexities surrounding his injuries aboard the M/V Thunderstar underscore the intricacies of maritime law. By examining the concepts of open and obvious risks, the duty of care owed by ship owners, and the calculation of damages, we gain insight into the nuanced nature of liability within this jurisdiction. As individuals navigate the maritime realm, it is crucial to comprehend the legal principles at play and seek experienced legal counsel to ensure their rights are protected. 
Additional Sources: Robert dePerrodil v. Bozovic Marine, Inc.
Written by Berniard Law Firm
Additional Berniard Law Firm Article on Open and Obvious Risks: Can I Recover under the Jones Act if Rough Seas Cause a Back Injury