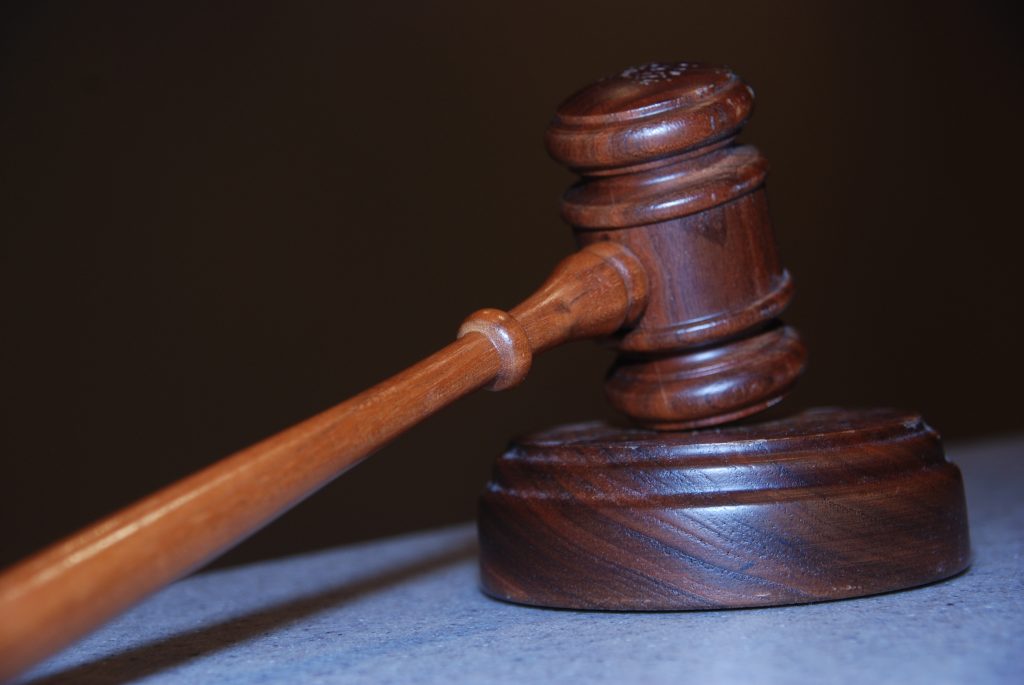 Listening is the most important skill for an attorney. This is of paramount importance when following court orders. A lawyer must be careful in how his actions appear and the actions he takes when attempting to enter in a case, but what happens when a lawyer violates court orders?
John Courtney Wilson ("Wilson") attempted to enroll as co-counsel for a sexual harassment lawsuit involving Kendrica Sandifer and the Orleans Parish Sheriff's office. After two attempts to enroll on Kendrica's behalf, and two court orders barring Wilson from participating in the lawsuit, the district court sanctioned Wilson for his continued violation of court orders and violating his duty of candor to the court.
On September 16, 2012, Ms. Sandifer moved to enroll Wilson as attorney of record before Judge Barbier. This motion was denied since Wilson had a conflict with the scheduled court date for the lawsuit. On October 12, 2012, Ms. Sandifer filed a second motion to enroll Wilson. This motion to enroll was denied due to lack of experience on the part of Wilson. On December 17, 2012, Wilson and attorney of record, Jerry Settle, attempted to file a complaint before a second district court judge, a Judge Lemelle. The court asked Wilson to show cause as to why they shouldn't be sanctioned for violating the first court order against his participation in the lawsuit. The court did not issue sanctions but struck Wilson from the record of the case. On February 11, 2013, Wilson filed a third complaint before the district court, again before Judge Lemelle. Before filing the lawsuit, Wilson filed a motion to enroll before a magistrate judge who granted Wilson's motion. This was his third violation of a court order not to participate in the case, and Wilson failed to inform the magistrate judge of these prior court orders.
After the case was transferred from Judge Lemelle to Judge Barbier, Judge Barbier ordered Wilson to show cause as to why he should not be sanctioned and terminated from the case for violating the two past court orders on the same case. Wilson argued that he did not intentionally violate the court's orders and offered to withdraw from the case. The court ordered $1,000 in sanctions on Wilson. In reaching this decision, the court outlined how, not only did Wilson violate two past court orders on the same issue, but he also submitted filings that were marked deficient by the court clerk, Wilson didn't sign the original pleading, and Wilson violated his duty of candor to the court by going to a magistrate judge and not informing the magistrate judge of the past two attempts he made to file the case.
Imposing sanctions is an inherent duty of the court and is reviewed on an abuse of discretion standard. Elliot v. Tilton, 64 F.3d 213, 217 (5th Cir. 1995). This inherent power is, however, not unlimited, and the sanctioned party must be given due process in the matter, specifically notice and an opportunity to be heard. Am. Airlines, Inc. v. Allied Pilots Ass'n, 968 F.2d 523, 530 (5th Cir. 1992). Oftentimes, specific findings on the record must be made that demonstrate "bad faith" on the part of the sanctioned party. Chaves v. M/V Medina Star, 47 F.3d 153, 156 (5th Cir. 1995). However, an exception exists when bad faith is "patent from the record and specific findings are unnecessary to understand" the misconduct and bad faith involved in a given case. Blanco River, LLC v. Green, 457 Fed. App'x 431, 438 (5th Cir. 2012). When this showing is made and sanctions are to be applied, the sanctions must be appropriate in scope and the least restrictive means of deterring the inappropriate behavior. Krim v. First City Bancorporation of Tex. Inc., 282 F.3d 864, 867 (5th Cir. 2002).
The Fifth Circuit Court of Appeal found that the district court did not abuse its discretion. The evidence on record demonstrated that Wilson violated two court orders and attempted to make an end run around the court order by filing a motion to enroll with a magistrate judge, who granted his motion to enroll without knowing of the prior court orders. Also, the record demonstrated that Wilson was given a hearing and opportunity to respond, satisfying the due process requirements for issuing sanctions. The court further held that the sanctions were the least restrictive means of deterring Wilson's bad behavior.
Wilson's violation of court orders got him in trouble with the court and resulted in sanctions being imposed against him. Attorneys should take this case as a cautionary tale and ensure that the actions taken in a case do not violate court orders or appear to be end runs around clear court instructions.
Additional Sources: Sandifer v. Wilson
Additional Berniard Law Firm Articles:  Homeowners Recover Full Amount of Wood Floor Damages and Home Insurance Company Sanctioned for Delay
Written By Berniard Law Firm Blog Writer: George Emmons