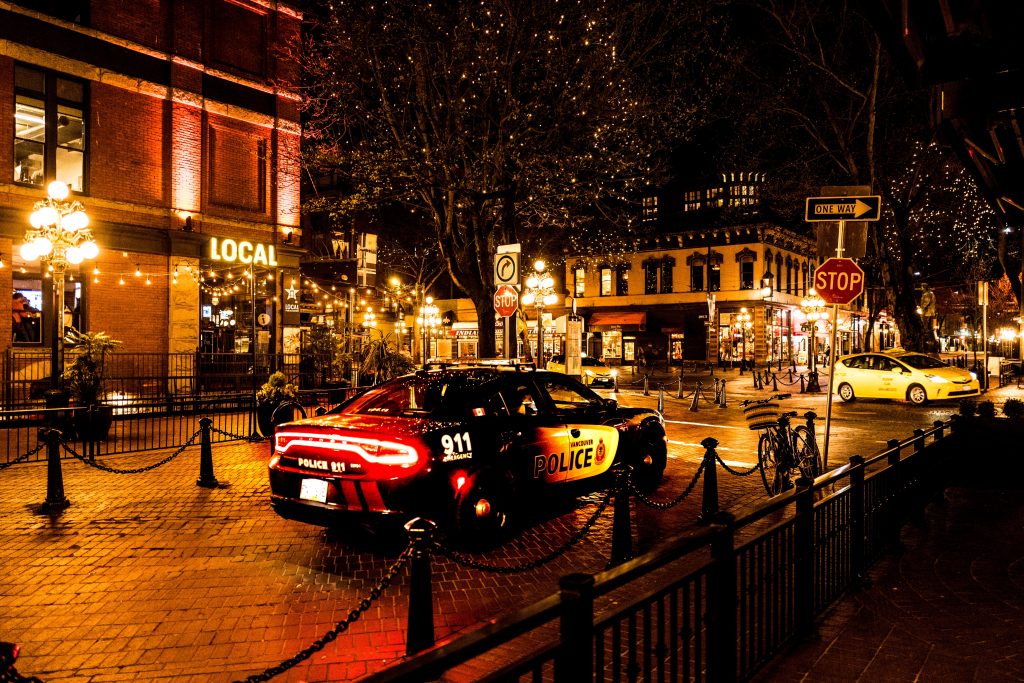 High speed police chases are sometimes dangerous, even for those not involved.  The Louisiana Emergency Vehicles Statute essentially excuses emergency vehicle drivers, such as police vehicles, from obeying certain traffic laws while responding to a call or pursuing a suspect.  This applies unless the emergency response driver endangers life or property with "reckless disregard". La. R.S.32:24. Of course, the question remains of what  types of behavior would make the difference.  The Louisiana Third Circuit Court of Appeal recently answered this question in an unpublished opinion.
In April 2012, Gwendolyn Martin was a passenger in a car driven by her son at about 1:00 AM in the town of Eunice, Louisiana.  When their car proceeded under a green light into an intersection, a police car driven by Officer Jacob Hanks collided with them. The officer had been responding to an emergency call that then developed into a high speed chase. The suspect, with officers in pursuit, had been driving over 90 miles per hour.  As a result of the collision, Ms. Martin was injured. She thus sued the city and Officer Hanks. In 2016, the trial court found in favor of the defendants pursuant to the Louisiana Emergency Vehicles Statute. Ms. Martin appealed.
In order to determine whether or not the trial court had ruled correctly in this case, the Third Circuit considered the facts in accordance with the statute's requirements.  The statute specifically allows for emergency vehicles to proceed through red lights or stop signs, to exceed speed limits, and to disregard regulations regarding proper movement direction.  These exceptions only apply when the emergency vehicle uses signals to warn others, such as lights or sirens. The statute also requires that the driver of the emergency vehicle drive in a relatively safe manner.  La. R.S.32:24.  The court considered testimony from other police officers that had responded to the emergency call.  These statements showed both that the call had been legitimate and that all the responding officers, including Officer Hanks, used sirens and lights during the high speed chase.  Officer Hanks also testified that he had attempted to stop at the red light in question, and he had ultimately slowed to about 10 miles per hour when the accident occurred. Officer Hanks stated that he had attempted an evasive maneuver when he saw the other vehicle driven by Ms. Martin's son.   In its decision, the Third Circuit considered other cases with similar situations including Lemonia v. Lafayette Parish Consolidated Government, 893 So.2d 925 (La. Ct. App. 2005).  Based on facts similar to the ones in Ms. Martin's case, the Third Circuit held that the exceptions in the statute had been satisfied.
Car accidents can become very complicated, especially in cases similar to these where a special statute exists.  An excellent lawyer understands how each fact can have an effect on the outcome of such a case.
Additional Sources: Gwendolyn Martin Versus Louisiana Municipal Risk Management, City of Eunice, and Jacob Hanks 
Additional Berniard Law Firm Articles on the Emergency Vehicles Statute : Injured by Ambulance Driving to Emergency Call, Louisiana Court Reviews Emergency Call Driving Standards
Written by Berniard Law Firm Blog Writer: Ashley Weaver