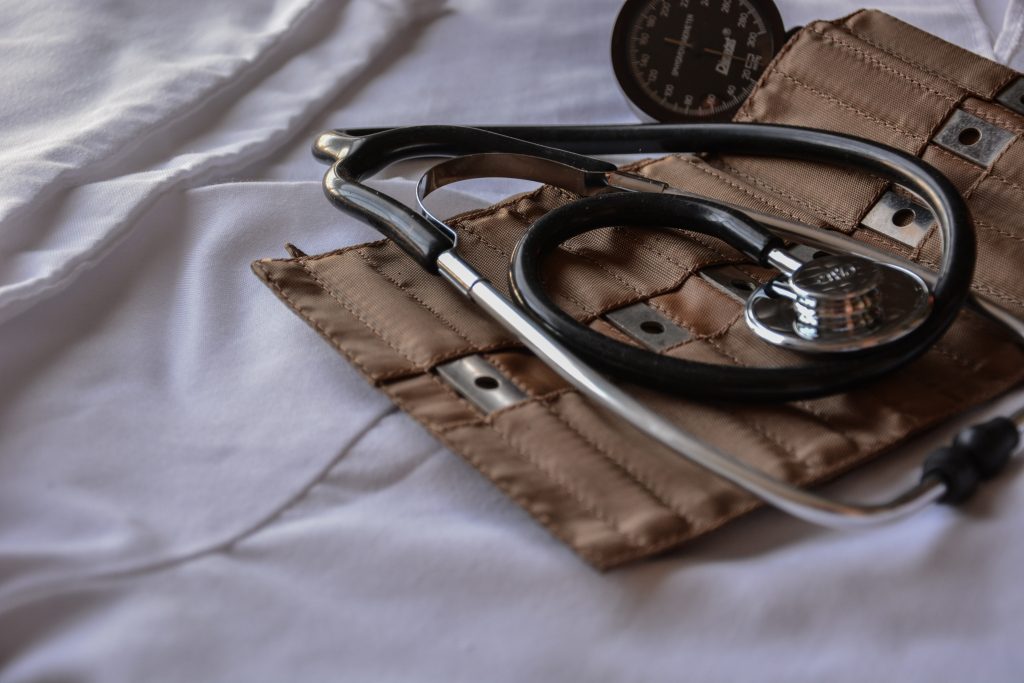 Every medical professional has a standard of care he or she must adhere to. No one wants to deal with the failure to meet this standard of care, but oftentimes, life puts us in unfortunate situations. When we suffer injuries—or worse—at the hands of those who are supposed to treat, heal, or diagnose us, medical malpractice can help provide compensation. In a recent case appealed to the Court of Appeal for the Third Circuit of Louisiana, a medical malpractice claim was made against the Louisiana State University Health Systems Moss Regional Medical Center ("Moss Regional").
On July 13, 2009, Geranda Matthews went to Moss Regional where she underwent tests that revealed a mass in the right upper lobe of her right lung. Physicians Dr. Arnold Kent Seale and Dr. Ping Kok Lie ordered a biopsy to see if the mass was cancerous. The biopsy was performed on July 15, 2009, but there insufficient tissue for a diagnosis, so a second biopsy was performed that October. Like the first biopsy, it did not have enough tissue for the pathologist and so Mrs. Matthews was not diagnosed or treated for cancer at Moss Regional. Unfortunately, in April of 2009, Mrs. Matthews was admitted to Our Lady of Lourdes Hospital as the mass in her lung was cancerous, had spread, and was causing pain and paraplegia. Though she was treated for cancer, Mrs. Matthews passed away.
Her husband, William Matthews, filed a medical malpractice claim against Rapides Regional, claiming that the doctors failed to diagnose her cancer, therefore decreasing her chance of receiving successful treatment. Mr. Matthews filed a motion for summary judgement—a motion for judgment as a matter of law rather than on the facts—claiming it was appropriate because the damages Mrs. Matthews suffered were greater than the $500,000.00 cap for medical malpractice. La. C.C.P. art. 966(B)(2).
Though Moss Regional opposed the motion for summary judgment, it offered no supporting evidence and the Fourteenth Judicial District Court for the Parish of Calcasieu granted the motion for the issue of liability and causation and reserved the determination of damages for trial. Moss Regional appealed to the Court of Appeal for the Third Circuit, claiming the Trial Court erred for three reasons: summary judgment was granted on the issue of causation when the motion for summary judgment was only for liability and damages, there was a general issue of material fact, and the only reason the motion was granted was because there was no evidence submitted countering the judgment.
For a motion for summary judgment, the moving party, here the plaintiff, has to show that there are no genuine issues of material fact and that he deserves judgment as a matter of law. Duncan v. U.S.A.A. Ins. Co., 950 So.2d 544 (La. 2006). To be granted summary judgement for a medical malpractice claim, a plaintiff must prove the kind of knowledge, skill, or care ordinarily used by a licensed medical professional in Louisiana within the medical specialty involved; the defendant either lacked the knowledge or skill, or did not adhere to the standard of care; and as a result, the plaintiff suffered injuries that would not have happened otherwise. La. R.S.9724(A).
To uphold his burden of proof, Mr. Matthews deferred his complaint to a Medical Review Panel (MRP) who stated that Moss Regional, Dr. Seale, and Dr. Lie did not adhere to the standard of care and their failure was a factor in Mrs. Matthews' death because the diagnosis was not timely. Mr. Matthews also presented a sworn statement from Dr. Andrew Harwood, an oncologist who treated Mrs. Matthews at Our Lady of Lourdes. This affidavit stated that the doctors at Moss Regional who saw Mrs. Matthews failed to meet the standard of care by failing to diagnose Ms. Matthews' obvious lung cancer. If they had diagnosed her in July 2009, her treatment options and chances of being cured would have been greater. The early diagnosis could have also reduced the chance of the paralysis and pain Ms. Matthews suffered. With this evidence and no countervailing evidence from Moss Regional, the Court of Appeal found that Mr. Matthews' met his burden of proof.
For the three arguments presented by Moss Regional, the Court of Appeal found no merit. There was no evidence in the record that supported the claim that Mrs. Matthews' cancer would have progressed even if it was diagnosed early. Mr. Matthews did have an additional burden to prove damages and Moss Regional was allowed to counter this proof if it wanted to. Lastly, the Court of Appeal held that the reason the Trial Court granted summary judgment in favor of Mr. Matthews was because he provided evidence establishing no genuine issues of material fact, not because Moss Regional failed to supply a countervailing affidavit. For these reasons, the Court of Appeal affirmed the judgment of the Trial Court.
Mrs. Matthew's situation was certainly tragic. While no monetary damages can replace a human life, this case illustrates the steps and that must be taken in order to prevail on a summary judgment motion in a medical malpractice lawsuit. Fortunately for Mr. Matthews, he was able to uphold his burden of proof and have his motion granted. With the help of an excellent attorney, a medical malpractice claim can become one step closer to recovery.
Additional Sources: William Matthews, Husband and Widower of Decedent, Geranda Matthews versus Louisiana State University Health Systems d/b/a W. O. Moss Regional Medical Center
Written by Berniard Law Firm Blog Writer: Sadie Gibson
Additional Berniard Law Firm Articles on Medical Malpractice: Failure of Hospital Staff To Properly Notify Patient of Device Manufacturer Notice Leads to Medical Malpractice Liability