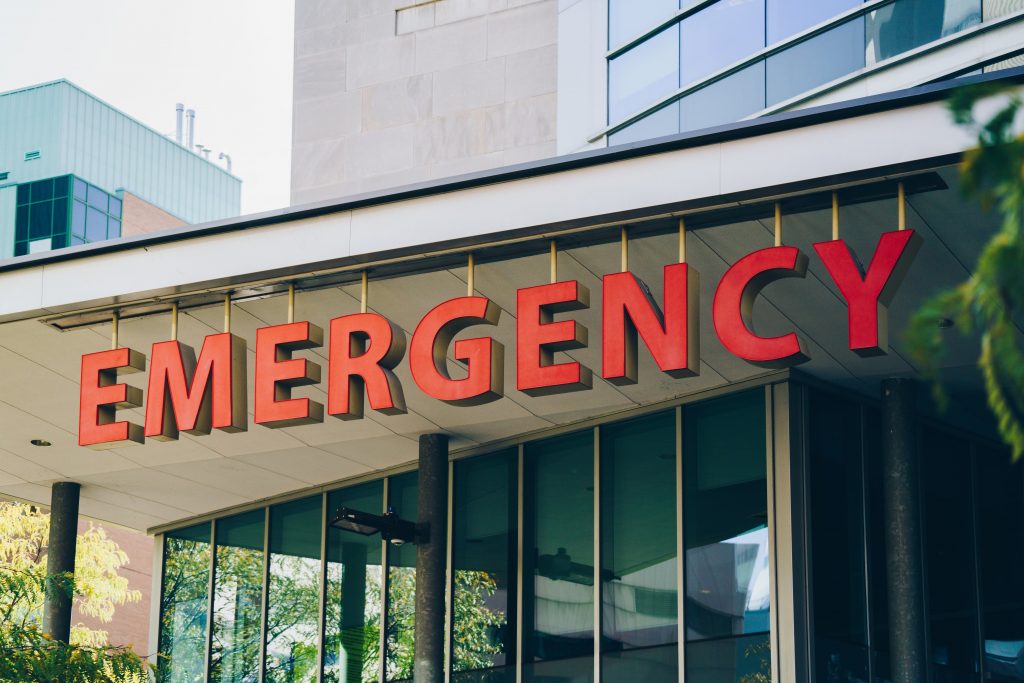 Deadlines matter. They matter in all areas of life, but in the legal world, missing a deadline can determine whether legal action will move forward or not. With every cause of action, there are time frames for filing claims and appeals and oftentimes—even in situations where recovery seems necessary or deserved—courts will dismiss cases filed outside these time frames. In a lawsuit against Rapides Regional Medical Center (Rapides Regional), Mrs. Susanna Duckering learned this lesson the hard way.
After being treated at Rapides Regional in August of 2011, Mrs. Duckering filed a complaint for medical malpractice. In response, Rapides Regional filed a Motion for Summary Judgment, a motion for judgment as a matter of law rather than on the merits. The basis for this motion was that Mrs. Duckering did not have any evidence that Rapides Regional diverted from the standard of care or caused her injury. The medical review panel for Rapides Regional supported this by stating there was no evidence of a breach to the applicable standard of care. Mrs. Duckering did not oppose this motion, did not provide evidence that opposed the motion, and did not come to the hearing. After the hearing, Ninth Judicial District Court for the Parish of Rapides granted the Motion for Summary Judgement and on February 9, 2015, Mrs. Duckering's lawsuit was dismissed.
In response, Mrs. Duckering filed a Motion for a New Trial, believing a new trial was necessary since the Motion for Summary Judgement was granted by default all because her counsel did not have the hearing scheduled on his calendar, and missed the hearing due to this mistake. After a hearing on March 23, 2015, the Trial Court denied the Motion for a New Trial and Mrs. Duckering appealed this to the Court of Appeal for the Third Circuit.
In Louisiana, a judgment that denies a motion for a new trial is an interlocutory order, which is a judgment that does not determine the merits and cannot be appealed unless the law expressly allows it to be. La. C.C.P. art. 1841. La. C.C.P. art. 2083(C). If an appeal is for a final judgement—one that determines the merits—then the court can review any interlocutory judgments that come with the final judgment. See Babineaux v. Univ. Med. Ctr., 177 So. 3d 1120 (La. Ct. App. 2015). If the appeal is not for a final judgment but there are pleadings and briefs that show it was intended for the appeal to be, then the court can uphold it as such.
If Mrs. Duckering had appealed the Trial Court's grant of summary judgment, then the Court of Appeal would have also been able to review the decision for her Motion for a New Trial. Unfortunately, Mrs. Duckering only appealed the decision regarding her Motion for a New Trial and no evidence from the record showed she intended to appeal anything else.
This did not automatically bar the appeal, though. Appellate Courts are allowed to convert unappealable orders into writs that can be reviewed under supervisory jurisdiction. A supervisory writ can be applied for and granted, but only if the motion for appeal is filed within a thirty-nine day period set by the Uniform Rules of the Courts of Appeal. See Jones v. Next Generation Homes, 76 So.3d 1238 (La. Ct. App. 2011). The Court of Appeal determined that Mrs. Duckering's appeal was not filed within the thirty-nine day period, as the hearing for the Motion for a New Trial was March 23, 2015, the judgment was signed on March 30, notice of the judgment was mailed on April 7, and Mrs. Duckering's appeal was faxed on May 29, but not filed until June 2, 2015. With no intent to appeal the Trial Court's final judgment and an untimely filing, the Court of Appeal dismissed Mrs. Duckering's appeal.
Mrs. Duckering's situation shows not only that timeliness can make or break an appeal, but also that intention is another significant factor to keep in mind. It is unfortunate that a missed deadline or wrong detail can get a case dismissed, but those are the rules and so it is important to understand all the rules and options for filing complaints and appeals completely. With the help of a good lawyer, staying within the requisite time periods and filing the right appeal can be the least of your worries.
Additional Sources: SUSANNA E. DUCKERING VERSUS RAPIDES HEALTHCARE SYSTEM, L.L.C., DBA RAPIDES REGIONAL MEDICAL CENTER
Written by Berniard Law Firm Blog Writer: Sadie Gibson
Additional Berniard Law Firm Articles on Medical Malpractice: Lafayette Medical Malpractice Claim Dismissed for Untimely Filing