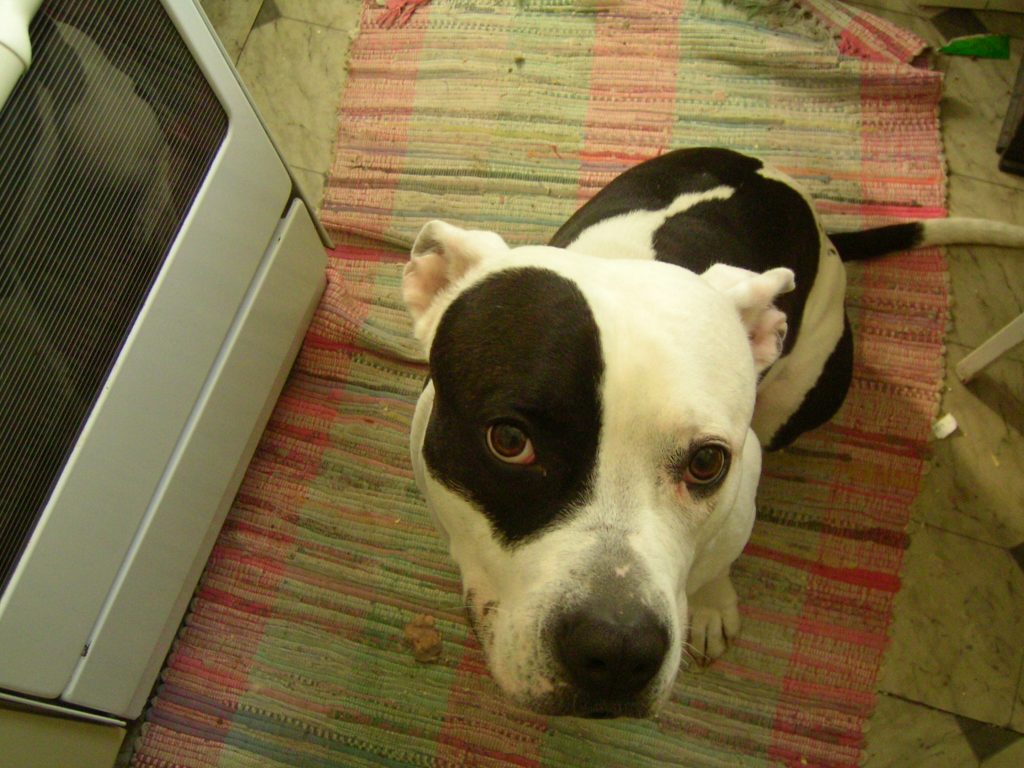 Litigation between family members can be uncomfortable for everyone involved. But what happens when a plaintiff sues a relative, then passes away, and the relative then becomes the plaintiff? Louisiana's Second Circuit Court of Appeal recently addressed this unusual situation in a case involving a vicious dog attack.
In May of 2011, Evelyn Goers, 89, was visiting her daughter Laureen Mayfield in Simsville, Louisiana. Goers was attacked and injured by four of Mayfield's large Tibetan Mastiffs. In May 2012, Goers filed a lawsuit for damages against Mayfield and her homeowner's insurance company, State Farm. Goers passed away in February 2015, after which Goers's other daughter, Cheryl Goers, filed a petition to substitute herself as a plaintiff in the lawsuit against Mayfield. The next month, Mayfield made a motion to substitute herself as a plaintiff. The trial court granted both motions. State Farm then filed an exception based on the theory that there was no right of action because Mayfield was both plaintiff and a defendant, thus extinguishing the obligation by confusion. La. C.C. art. 1903. Cheryl Goers filed a response requesting that State Farm's exception be sustained without a hearing but did not include a proposed judgment to that effect. State Farm then submitted a proposed order granting the exception. Cheryl Goers raised no objection to this action by State Farm. The trial court signed State Farm's order, dismissing Goers from the lawsuit entirely as both defendant and plaintiff. Cheryl Goers then filed an appeal arguing that the trial court's order was improper because it extinguished her right of action against Mayfield; an exception for no right of action, she argued, can dismiss a plaintiff, but not a defendant from an action.
Under Louisiana law, an appeal cannot be made by a party who voluntarily and unconditionally accepted without protest a judgment rendered against that party. La. C.C.P. art. 2085. State Farm conceded that under the Direct Action Statute, Cheryl Goers could still maintain a claim against State Farm. La. Rev. Stat. 22:1269 (2012), The Direct Action Statute requires that insurance policies issued in the state provide that the heirs or survivors of any claimant under the policy can maintain the claim. However, as for Cheryl Goers's action against her sister, the Court of Appeal noted that she voluntarily and unconditionally accepted the trial court's order without protest because she agreed with the exception and did not oppose the order when the trial court approved it. Therefore, reasoning that Cheryl Goers lacked a basis for the appeal, the Court of Appeal affirmed the trial court's judgment.
This case warns of the potential for complexity in litigation when a party to a lawsuit passes away and another party (or parties) can be substituted in her place. In these situations, it is essential to seek the counsel of a qualified attorney who understands not only the underlying personal injury case but also the operation of Louisiana law with respect to substituted parties.
Additional Source:  GOERS v. MAYFIELD
Written by Berniard Law Firm Blog Writer: Brandon Tuley
Additional Berniard Law Firm Articles on Animal/Dog Bites: Dog Bite Incident Highlights Review of Ownership versus Custody for Liability