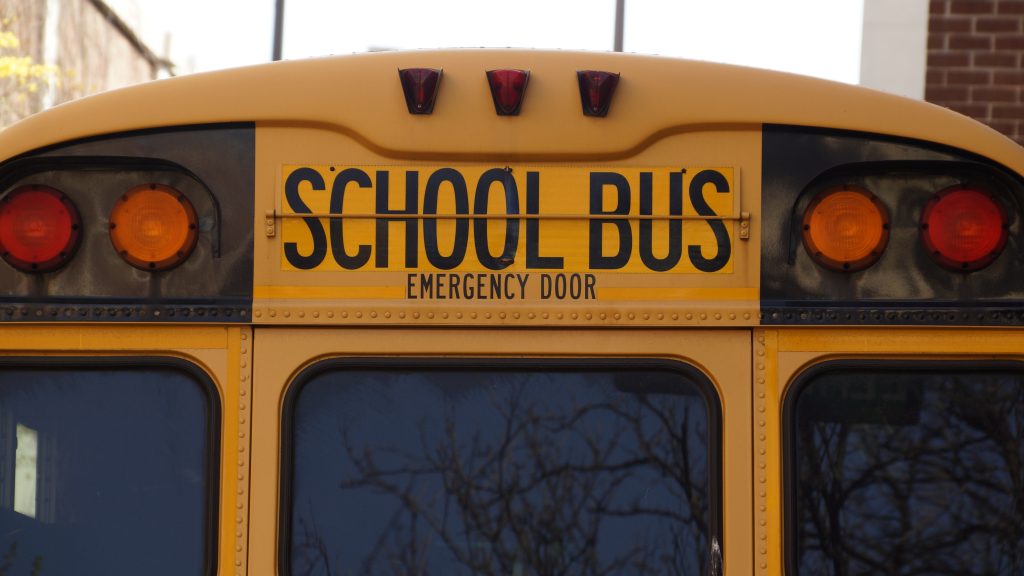 How much of an award or compensation could a parent expect when a school board is found liable for inflicting trauma on a child? A trauma to a child would have a profound effect on the parent as well as the child. Is it not reasonable to expect the school board to pay for the emotional damages the parent suffered? Unfortunately for a Baton Rouge mother, her failure to include in her written pleadings a claim for general damages resulted in a finding of no damages despite trial testimony supporting her emotional distress. A superior lawyer always includes all possible claims in written pleadings to avoid this unfortunate outcome.   
Demondre Morgan was a kindergartener at Westminster Elementary School in Baton Rouge, Louisiana when he fell asleep on his school bus one September afternoon. After the route was complete, the school bus driver parked and locked her bus without noticing little Demondre. Demondre's mother, Shunquita Morgan, was waiting for her son at the school bus stop when the bus never arrived. Meanwhile, Demondre awoke to find himself on the bus alone, started to cry, and was heard by two passers-by who rescued him from the bus.  Morgan had reported Demondre missing to the police during this interval, and Demondre was returned to his mother about two hours after his normal drop-off time.  
Morgan filed a lawsuit against the East Baton Rouge Parish School Board ("School Board").  Her pleadings included damages for her son as well as for economic loss for herself due to Demondre's fears about riding the bus. She did not include a request for any other damages such as emotional distress for herself. The School Board admitted liability. The trial court awarded a total of $4,184.00 in medical and general damages for Demondre. Morgan was not awarded any damages because she did not present any evidence of economic loss and her attorney only sought emotional distress damages at the very end of the trial.  The trial court ruled that the pleadings had not been expanded to include emotional distress damages for Morgan.  
In Louisiana, as in many other jurisdictions, a trial court will issue a "pre-trial order" which controls the course of action of the lawsuit, La. C.C.P. art 1551(B), and the trial court retains discretion to amend a pre-trial order as it sees fit. See La. C.C.P. art 1154; Barabay Property Holding Corp. v. Bob Bros. Const. Co., LLC, 991 So.2d 74 (La. Ct. App. 2008). The Louisiana Code of Civil Procedure does not, however, include the ability for a trial court to add an issue to the plaintiff's complaint that has not been pleaded. An objection to an attempt to expand the pleadings plus a failure to amend the pleadings will preclude an issue from being added outside of the original complaint. See Barham & Arceneaux v. Kozak, 874 So.2d 228 (La. Ct. App. 2004).   
The Louisiana First Circuit Court of Appeal agreed with the trial court's finding that Morgan failed to include her claim for general damages in her pleadings; it held that the trial court did not err in declining to expand her pleadings on her behalf.  Morgan attempted to argue that the evidence she presented during the trial supported her claims for emotional distress. However, the Court of Appeal found that the evidence presented supported claims for Demondre's damages, and therefore did not, alone, automatically enlarge the pleadings to include Morgan's individual claims. Because Morgan failed to move for an amendment to her pleadings and because the School Board never agreed to an enlargement of the pleadings, the Court of Appeal affirmed the trial court's denial of damages to Morgan.  
 This case reminds lawyers and potential litigants alike that all possible claims should be included in the written pleadings.  A court will likely be unwilling to surprise an opposing party with a new claim to defend at the very end of a lawsuit.  While there is no doubt that Ms. Morgan did suffer emotional distress over her son's entrapment on the school bus, her failure to include a separate, individual claim for her own emotional distress in the pleadings meant no recovery was possible.  
Additional Source:  MORGAN v. EAST BATON ROUGE PARISH SCHOOL BOARD 
Written by Berniard Law Firm Blog Writer:  Stephanie Burnham 
Additional Berniard Law Firm Articles on Louisiana Pleading Requirements:  Louisiana First Circuit Court of Appeal Tackles Questions of Amended Pleadings and Federal Jurisdiction