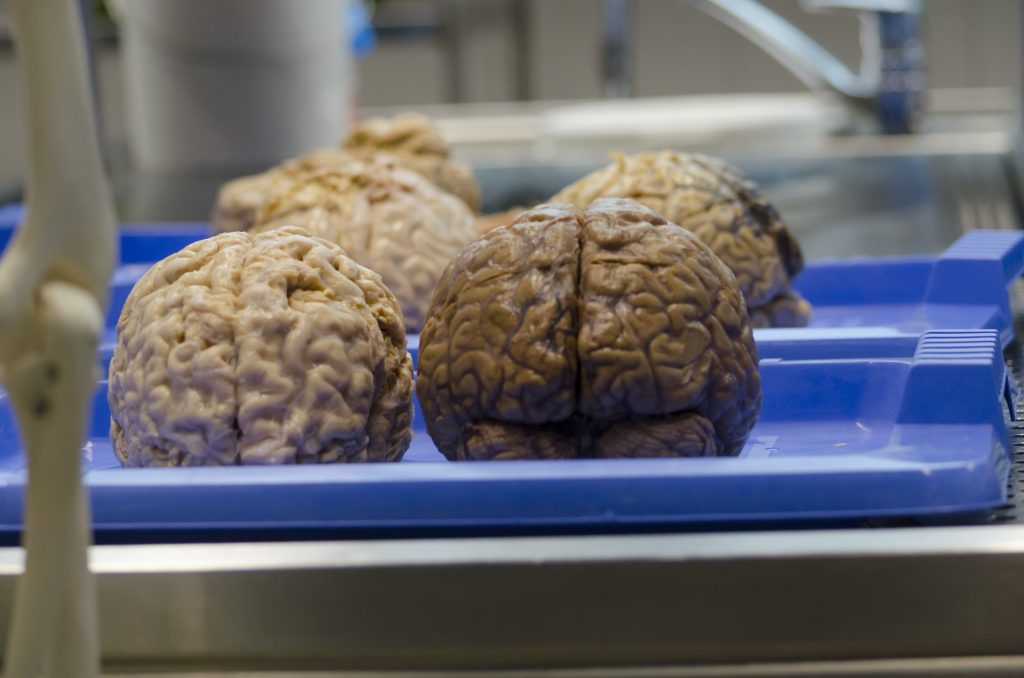 It can be puzzling — if not outright humorous — to observe the warnings in many pharmaceutical advertisements about how a drug's side effects can be so severe that the potential harms outweigh the possible benefits. What's not at all funny is when one of those side effects causes a patient actual harm. 
Cory Jenkins began taking the FDA-approved drug Abilify in October, 2010 as part of ongoing treatment of his condition. One known side effect of Abilify is tardive dyskinesia, a serious neurological disorder that causes muscle twitching. Jenkins began showing symptoms of dyskinesia in late 2012 and early 2013. He visited the Ochsner Medical Center in New Orleans and was instructed to stop taking Abilify. Shortly thereafter the twitching ceased. By August of 2013, the symptoms returned, even though Jenkins was no longer taking Abilify. In October, 2013 Jenkins sought care from several neurologists, including one who officially diagnosed him with dyskinesia. In October, 2014 Jenkins filed a lawsuit for damages against Bristol-Myers Squibb Company and Otsuka American Pharmaceutical Inc., the makers of Abilify.
In the U.S. District Court for the Eastern District of Louisiana ("District Court"), Jenkins asserted two claims under the Louisiana Products Liability Act (LPLA). The District Court held that both claims had prescribed — meaning Jenkins did not file within the time required to commence an action — and granted the defendants' motions for summary judgment. Claims brought under LPLA have a one-year prescriptive period; the period begins from the day the injury occurs or when damage is sustained. La. C.C. art. 3492. Damages are said to be "sustained" when they have revealed themselves with enough certainty to support the existence of a cause of action. In Louisiana, the start of the prescriptive period does not depend on a physician's diagnosis. Instead, what controls is the date the injury occurred. Jenkins argued that there was a factual dispute over whether he had developed dyskinesia in April, and that it was not certain until his diagnosis in August. But because Jenkins admitted in his pleadings that his symptoms began in April, 2013, the District Court held that the prescriptive period for his claims against the defendants began running in April, 2013.  
The U.S. Court of Appeals for the Fifth Circuit ("Court of Appeals") considered the doctrine of contra non valentem, which establishes that prescription does not start running until the plaintiff knows or should have known of the injurious act, the damage from the act, and the causal connection between the act and the damage. Terrebonne Parish Sch. Bd. v. Columbia Gulf Transmission Co., 290 F.3d 303 (5th Cir. 2002). The doctrine tolls, or pauses, the prescriptive period as long as the plaintiff acts reasonably to locate the cause of his injury. Jenkins argued that a reasonable person would not have had the necessary knowledge to warrant a start of prescription until October 18, 2013, the date he was referred to the final neurologist who diagnosed his dyskinesia. However, the Court of Appeals reasoned that, since Jenkins was aware back in April, 2013 that his twitching was possibly related to Abilify, he had acquired knowledge sufficient to start prescription. The Court's conclusion was supported by Jenkins's own deposition testimony as to his suspicions in April, 2013 about Abilify and the cause of his twitching.  Accordingly, the Court of Appeals affirmed the District Court's dismissal of Jenkins's action due to prescription.
Jenkins's situation is certainly a sympathetic one — no one who begins taking a prescription drug in the hope of lessening his suffering from one condition expects to find himself plagued by a different and possibly even more debilitating one. But, as with most remedies under the law, plaintiffs have a limited window during which a claim can be brought forth. Knowing that time window is one reason anyone who suspects they've been harmed by a prescription drug should, without any delay, retain an experienced products liability attorney who understands the importance of timely filing.
Additional Sources:  Jenkins v. Bristol-Meyers Squibb Co. 
Written by Berniard Law Firm Blog Writer:  Sadie Gibson 
Additional Berniard Law Firm Articles on Products Liability:  Louisiana Court of Appeal Finds In Favor of a Drug Company In Products Liability Lawsuit