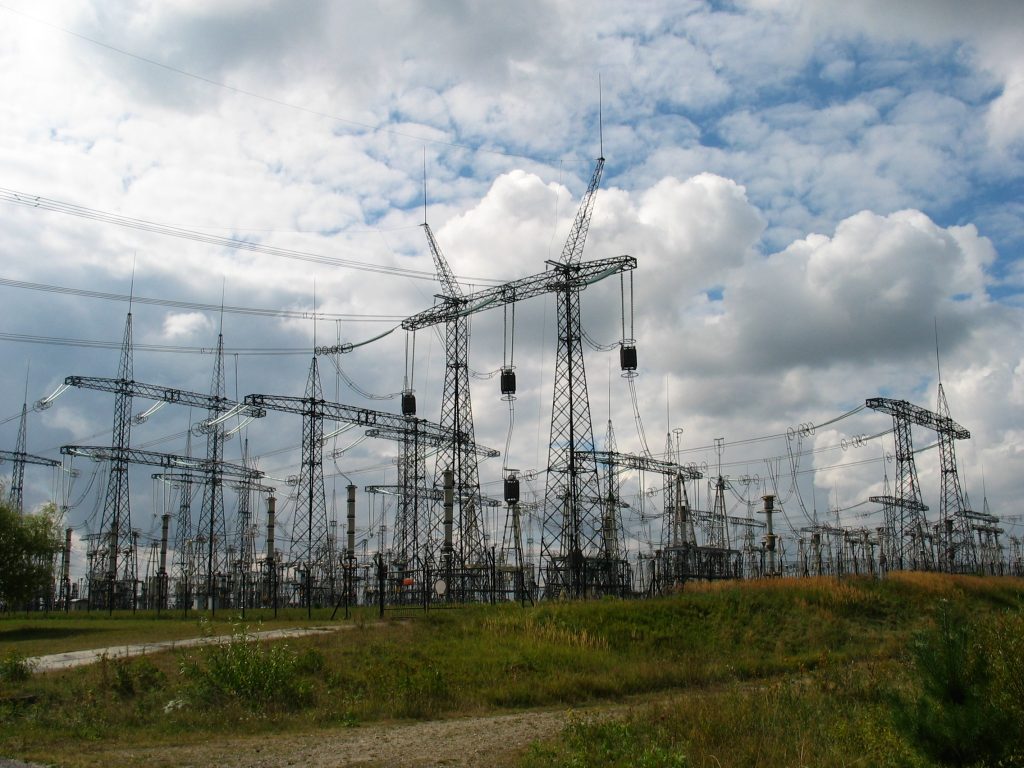 After making a successful workers' compensation claim, an insurer may make a subrogation claim, which is the right of an insurer to recover the amount paid out in a claim from a third party that caused the claim to occur. However, failure to properly reserve this right can affect an insurer's right to recovery and possibly bar recovery altogether. A recent lawsuit in the Orleans Parish highlighted this fact.
In the aftermath of Hurricane Gustav, numerous workers were needed in order to restore Louisiana's power grid. Mr. Scarberry was a former electrical lineman for Oklahoma Gas and Electric company (OGE). OGE is part of the Southeastern electrical Exchange (SEE), which is a nonprofit trade association composed of numerous utility companies that provide electricity throughout the U.S. Members in the SEE enter into Mutual Assistance Agreements, which govern relationships between requesting members and responding members. In this case, Entergy Gulf States Louisiana L.L.C. and Entergy Services, Inc. (collectively referred to as Entergy) requested the assistance of OGE in restoring power throughout Louisiana. As a result of this request, Mr. Scarberry began working for Entergy in Jennings, Louisiana under an agreement.  
During his efforts, Mr. Scarberry was severely electrocuted and became permanently disabled as a result of the accident with no chance for gainful employment in the future. Mr. Scarberry filed a lawsuit in July 2009 against Entergy. During this period, Mr. Scarberry received workers compensation from OGE in the amount of $150,162.49. OGE received reimbursement for these payments from Entergy, which was acknowledged with a "receipt" executed on August 1, 2011, pursuant to their agreement.  OGE also reserved their right to subrogation with the receipt.  
On December 5, 2013, Mr. Scarberry received a multi-million-dollar verdict. The Orleans Parish Civil District Court stated in its holding that OGE was entitled to compensation to be determined by applicable laws. OGE then asked the district court to determine the amount OGE was entitled to receive out of Mr. Scarberry's multi-million dollar verdict. The district court held that Mr. Scarberry was a third-party beneficiary under the agreement. Therefore, OGE did not have a legal right to recover reimbursement for workers' compensation benefits that were paid to Mr. Scarberry from Mr. Scarberry himself.  
OGE then appealed the case to the Louisiana Fourth Circuit of Appeal. OGE made four arguments on why they were entitled to reimbursement from Mr. Scarberry, but the Fourth Circuit denied all four.
The first two arguments were that Mr. Scarberry failed to claim the affirmative defense of extinguishment in regards to OGE's subrogation claim, which would mean that OGE's right to subrogation is no longer valid because they already received reimbursement from Entergy, and that Mr. Scarberry failed to timely appeal the district court's ruling that stated OGE was entitled to reimbursement. Under Louisiana law, the defense of extinguishment must be stated in an individual's answer, which is a response to a complaint. See La. C.C.P. art. 1005. OGE argued that Mr. Scarberry failed to state the defense of extinguishment in his answer even though he knew about Entergy's reimbursement payments made to OGE under the agreement through discovery. The Fourth Circuit found that OGE did not execute the receipt until August 1, 2011, two months after Mr. Scarberry filed his answer. Further, OGE did not offer a date for when their discovery was offered to Mr. Scarberry. Additionally, just because the district court acknowledged OGE's statutory right to reimbursement, did not mean the district court was bound to grant OGE's reimbursement claim. The Fourth Circuit held that the district court's statement that OGE was entitled to reimbursement did not state which party was to reimburse OGE or for what amount and it was unclear if the district court was aware that OGE's right to reimbursement had been extinguished prior to its decision. Therefore, Mr. Scarberry did not have to appeal that portion of the district court's holding.
OGE's third argument was that the agreement was between OGE and Entergy and that Entergy shall reimburse OGE under the agreement. OGE argued that Mr. Scarberry was not intended to benefit under the agreement as a third-party beneficiary and there was nothing to support the claim that the reimbursement provision of the agreement had been extinguished. The Fourth Circuit disagreed and stated that Mr. Scarberry was a third-party beneficiary under Louisiana law (La. C.C. art 1978). In order for a contract to stipulate to a third -party beneficiary, it must be manifestly clear and the benefit must be certain and not a mere incident of the contract. Joseph v. Hosp. Serv, Dist. No. 2, 939 So. 2d 1206, 1212 (La. 2006). The Fourth Circuit stated that the language used in the agreement itself specifically stated, "both the company and its employees." This fact, coupled with the fact that Mr. Scarberry specifically mentioned the agreement in his original complaint, led the court to hold that Mr. Scarberry was a third party beneficiary under the agreement.
OGE's final argument was that the district court failed to correctly apply the collateral source rule in order to prevent Mr. Scarberry from benefiting from Entergy reimbursing OGE. The collateral source rule states that any compensation that an injured person has received from a source other than the person who is legally responsible for the injuries (the tortfeasor) will not reduce the amount of damages recoverable from the defendant. See Bellard v. Am. Cent. Ins. Co., 980 So. 2d 654, 668 (La. 2008).  Essentially, OGE argued that the collateral source rule should be applied so as not to bar it from recovering its workers' compensation benefits from Mr. Scarberry, regardless of the fact that OGE has already been reimbursed by Entergy. The Fourth Circuit held that this rule was being wrongly applied by OGE in that even though OGE may be entitled to receive reimbursement, Mr. Scarberry is not a tortfeasor. Therefore, collateral source rule does not apply.
The Fourth Circuit concluded that the agreement did not reserve OGE's right of subrogation. Further, when OGE attempted to reserve this right under their receipt, they were barred from doing this without first obtaining Mr. Scarberry's consent since he was a third-party beneficiary. The court acknowledged that one party would be double compensated. Mr. Scarberry benefitted if he did not have to return the workers' compensation benefits he received to OGE, but if he does compensate OGE, OGE would have been paid twice. Ultimately, since OGE had already been reimbursed, the Fourth Circuit ruled in favor of the district court's decision.
This case represents the significance of hiring competent attorneys when handling workers' compensation cases, with the help of such a great attorney, Mr. Scarberry was able to keep more of his jury award after his injury.
Additional Sources: BUDDY SCARBERRY VERSUS ENTERGY CORPORATION, ET. AL.
Written by Berniard Law Firm Blog Writer: Taylor Ferguson
Additional Berniard Law Firm Articles on Workers' Compensation Cases: Louisiana Court of Appeal Discusses Unwitnessed Accidents in Workers Compensation Cases