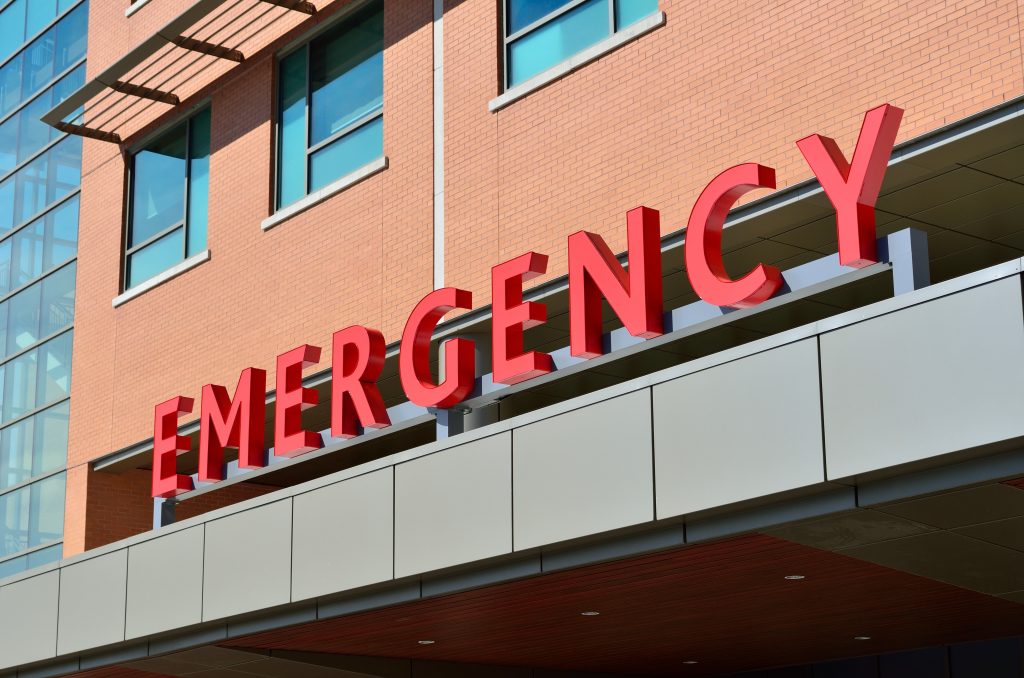 Having surgery is always a stressful situation. Nobody wants to leave the hospital only to return a short time later from complications due to the first surgery. This is unfortunately what happened to Mr. James Nelson, who sued his surgeon, Dr. F, in East Baton Rouge Parish. So, what happens when you develop a new medical condition after your surgery?
In November 2009, Dr. F performed gallbladder removal surgery on Mr. Nelson. Several hours after Nelson was discharged from the hospital, he experienced pain in his lower abdomen, stomach, and sternum. Nelson returned to the hospital, where he was informed that he was suffering from pancreatitis. Nelson was admitted for care in conjunction with the pancreatitis and was released four days later.  
One year later, Nelson requested the formation of a medical review panel, claiming that Dr. F committed medical malpractice by allowing contrast dye to enter Nelson's pancreatic duct during his gallbladder removal surgery. Nelson claims that this was the cause of his pancreatitis. Nelson also claims that he was never informed that pancreatitis is a possible outcome from the type of surgery performed.
In 2011, the medical review panel rendered a unanimous opinion, finding that Dr. F performed the procedure without deviating from the proper standard of care.  They further found that Nelson's pancreatitis was not caused by the dye or the surgery, but instead from independent sources. Nelson subsequently filed suit, alleging medical malpractice, fear of cancer, lack of informed consent, and a claim that Dr. F intentionally failed to submit certain evidence.
The court first reviewed the medical malpractice claim by evaluating excerpts of the deposition testimony of Dr. F, and the applicable Louisiana Law, La. R.S. 9:2794. The court ultimately concluded that there was no evidence to support the requisite standard of care, breach of that standard, or that a breach during surgery caused Nelson's pancreatitis. In conclusion, the court found that Dr. F did not commit medical malpractice.
Next, the court evaluated Nelson's claim that the pancreatitis he suffered placed him at greater risk of developing pancreatic cancer. The court found, through testimony given by doctors, that a single isolated incident of pancreatitis has not been medically correlated to cause pancreatic cancer. Nelson failed to rebut this showing, and, therefore, this claim was dismissed.
Nelson's next claim was lack of informed consent. Nelson conceded that he was given a consent form before his gallbladder surgery, however, he argued that the consent form did not contain any warning that pancreatitis was a known complication of the surgery with the type of medical equipment that was used.
The court found that a doctor has a duty to disclose all risks that are material. In order to determine if a risk is material, the rate of incidence and the degree of harm is taken into consideration. According to the medical review panel, pancreatitis after gallbladder surgery is "rarely seen." Further, Nelson failed to demonstrate that the threat of pancreatitis in this situation is so material that it should have been disclosed. This claim was also dismissed.
Finally, Nelson maintained that Dr. F intentionally failed to submit certain evidence because it would have shown negligence. Unfortunately for Nelson, there is no evidence that suggested any act or omission by Dr. F that resulted in missing evidence. This claim was also dismissed.
Although Nelson did not win on any of his claims against his surgeon, this case demonstrates how complicated medical malpractice cases can be. They require extensive amounts of evidence and often include a wide range of individual claims. It is important to always speak with a good attorney if you feel like you have been wronged by the actions of a medical professional.
Additional Sources: JAMES L. NELSON VERSUS Dr. F, M.D.
Written by Berniard Law Firm Blog Writer: Samantha Lacy
Additional Berniard Law Firm Articles on the importance of Evidence in Medical Malpractice claims: Plaintiff Fails to Provide Expert Witnesses to Sustain Medical Malpractice Suit