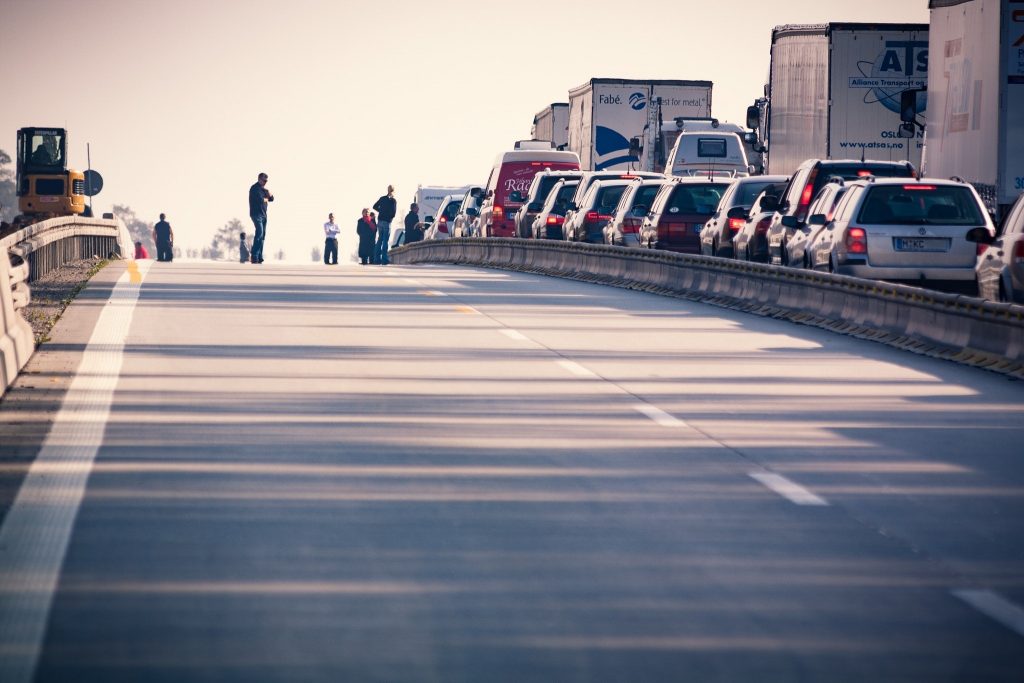 Car accidents are always stressful, even if they are minor accidents and no one gets hurt. However, when you have multiple accidents within moments of each other and someone is seriously injured, or killed, things turn serious. And when things turn serious, you will want an experienced attorney at your side.
Mr. Davis was operating a tractor-trailer on the Atchafalaya Basin Bridge when he noticed a collision that had recently occurred between a Ford pickup truck and a U.S. Xpress, Inc. tractor-trailer. There were no emergency personnel, signs, or warnings of the accident. As Davis came to a stop he was struck from behind by the defendant, Mr. Scott, who was driving a vehicle owned by Service Transport. After being struck by Scott, Davis' vehicle thrust forward and hit the Ford pickup. Scott then exited his vehicle and found the driver of the pickup, Jonas Richmond, deceased near Davis' trailer axle. 
Davis filed suit, naming Scott, Service Transport, and the insurer of Service Transport, National Interstate Insurance Company, as defendants. Davis claimed he was entitled to damages from mental anguish and emotional distress due to the death of Mr. Richmond. The defendants argued that Davis is not entitled to damages because he was not directly involved in the incident that caused the injury and resulting death of Mr. Richmond.
The court first considered Louisiana law regarding recovery for mental anguish. The claimant must either view the accident or arrive at the scene before substantial change in the victim has occurred, the injury must be of the sort where a reasonable person in the claimant's position would suffer serious mental anguish, the emotional distress must be serious and reasonable, and there must be a close relationship between the claimant and the victim. The claimant and injured party must be related by marriage or familial bond in order to prove a close relationship.  La. C.C. art. 2315.6.
Davis and Mr. Richmond are neither related by marriage nor blood, so the court addressed whether or not a motorist can recover mental anguish damages from an accident where the claimant motorist was an active participant. The court found that a plaintiff, who is an active participant in an event and who causes injury to another may state a claim for mental anguish and emotional distress.
The defendants claimed that Davis had produced no evidence that Mr. Richmond died as a result of Davis' actions. The defendants continued to argue that Mr. Richmond died as a result of the original accident between the Ford pickup and the U.S. Xpress tractor-trailer. However, the responding state trooper's report conflicted with the defendants claim.
The trooper's report specified that Mr. Richmond had been in another accident only moments before the accidents at issue in this case. The report went on to state that after the first accident, Mr. Richmond called his wife and told her that he was "alright." Mr. Richmond was then hit by the Xpress tractor-trailer, which caused Mr. Richmond to be thrown from his truck. Next, the accident between the plaintiff and Scott caused the plaintiff's vehicle to hit Mr. Richmond. It was unknown, however, if Mr. Richmond died from being thrown from his vehicle, or after being hit by the plaintiff.
Due to conflicting evidence, the court remanded this case for further proceedings to decide whether or not Davis was entitled to damages for mental and emotional injuries sustained as a result of seeing the deceased body of Mr. Richmond.
Driving can be dangerous, and accidents happen, sometimes resulting in pain and suffering. When those accidents occur, you will want to seek an attorney who is working for you to recover the damages from such a painful event.
 Additional Sources: RONNIE TODD DAVIS VERSUS NATIONAL INTERSTATE INSURANCE COMPANY, SERVICE TRANSPORT COMPANY, AND JOHN V. SCOTT
Written by Berniard Law Firm Blog Writer: Samantha Lacy
Additional Berniard Law Firm Articles Involving Car Accidents: Conflicting Stories in New Orleans Car Accident