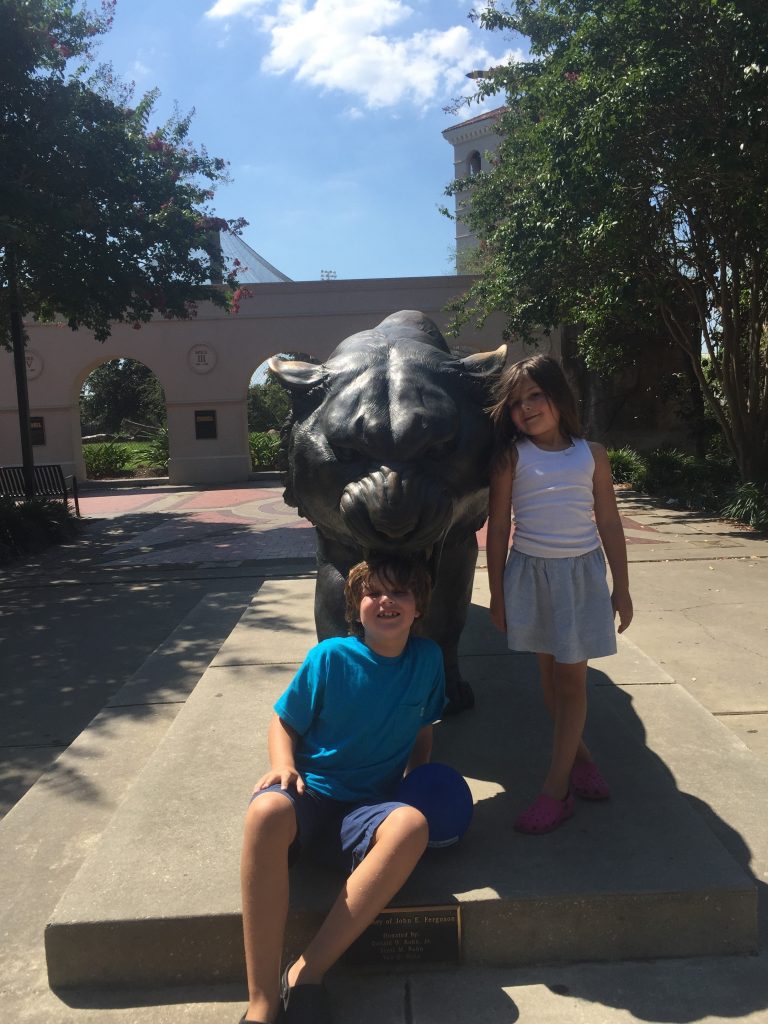 Employment discrimination can be damaging for both parties involved. It generally involves employee mistreatment, or a perception of such, that causes harm to the plaintiff. The employee must show that the employer treated him or her differently because of a federally protected reason, such as age, race, religion, or disability. Conversely, if the "at will" employee cannot prove he or she was fired for one of these reasons, there is no cause of action. Employment discrimination can be pursued in state court or federal court. However, when one court dismisses the action, a plaintiff cannot bring the same claim to another court. This idea is known as res judicata or claim preclusion, meaning "a matter already judged." Having a good lawyer who knows the local and federal rules of civil procedure could save a plaintiff the time and money that comes with having their claims barred.
Recently, a professor at Louisiana State University ("LSU") claimed the school discriminated against him for not obtaining sufficient grant money. The professor, Dr. Madhwa Raj, further alleged that the school administration harassed him and pressured him to retire. Dr. Raj claimed LSU even closed his laboratory in an effort to get him to retire. The harassment exacerbated his diabetes and led to him suffering neuropathy and chest pains. He also tore his rotator cuff, which required him to take an extended sick leave. Dr. Raj sued LSU, its Board of Supervisors ("LSU Board"), and the LSU Health and Sciences Center in New Orleans ("LSU Health").
The professor's complaints were dismissed in federal district court. Then, he filed in state trial court but added a Family Medical Leave Act claim. However, LSU used Res Judicata as a defense because the professor's state court claims arose from the same operative facts as his federal court claims.
Although Dr. Raj's claim was subsequently before a state court, the federal law of res judicata applied. See Reeder v. Succession of Palmer, 623 So.2d 1268 (La. 1993). In the federal system, the doctrine of res judicata means that a valid final judgment precludes bringing the claim before another court if the second claim arises out of the same transaction or events as the first claim. Pilie & Pilie v. Metz, 547 So.2d 1305 (La. 1989). Here, the First Circuit Court of Appeal explained that claim preclusion is meant to eliminate multiple lawsuits on "identical entitlements or obligations" between the parties.
Under the Nielsen four-prong res judicata test, the first judgment had to be a final judgment on the merits, the parties must be identical in both suits, the prior judgment must have been rendered by a court of competent jurisdiction, and the same cause of action must be involved in both cases.
Here, the Court of Appeal determined that the state trial court incorrectly dismissed several of Dr. Raj's claims because they did not meet the claim preclusion test under the Nielsen four-prong analysis. The court reasoned that certain claims of Dr. Raj's were different causes of action from those brought in federal court and thus, were not barred.
Under federal law, employment discrimination claims and other causes of action cannot be re-brought in state court after a judgment is already rendered in federal court. Claims may be barred if they have the same parties, have had a judgment rendered by a court of competent jurisdiction, have had a final judgment on the merits, and have the same cause of action arising from the same operative facts. To avoid claims being barred, apply the Nielsen test before bringing the matter to another court. A good attorney should be able to determine the likelihood of your claim being barred or not and save you the aggravation, time, and money of a futile attempt.
Additional Sources: DR. MADHWA RAJ VERSUS LOUISIANA STATE UNIVERSITY, LSU BOARD OF SUPERVISORS AND LSU HEALTH AND SCIENCES CENTER IN NEW ORLEANS
Written by Berniard Law Firm Blog Writer: Deshayla Strachan
Additional Berniard Law Firm Articles on Employment Cases: Age Discrimination Suit Illustrates Rules for Firing Employees