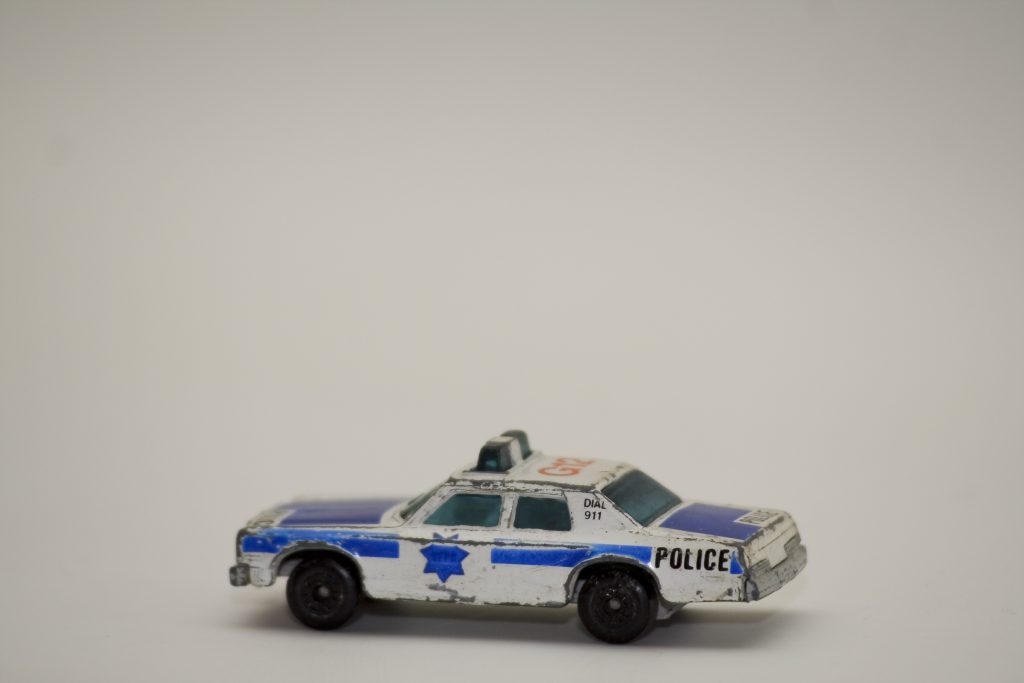 Car accidents can have long-lasting effects that are not immediately apparent at the time of the accident. Victims may initially report that they do not suffer from pain, only to be struck with it days, weeks, or even months later. This pain can have debilitating effects on one's current and future career, as well as on one's mental well-being and relationships with others. If a victim is not careful with the doctor he or she chooses or the actions he or she takes, a jury may dispute the damages (money) a victim may be entitled to.  If a personal injury case makes it to court, it is best to reach the ideal verdict at the trial court level, rather than at the appeals level. The following case illustrate this.
Sheila Tate and her friend Joyce Lee were driving down an intersection on Scenic Highway and 68th Avenue, when Baton Rouge Police Officer Kenney (operating a vehicle owned by the City of Baton Rouge) collided with Tate's vehicle. Tate's child, Jordan, and Lee's child, Imiricle, were also in the car during the collision. The collision resulted in multiple injuries.
The initial emergency room assessments for the Tate and Lee each reported no (or minimal) pain. Yet, Tate's treatment involved a variety of doctors, where she underwent a series of medications and physical therapies before ultimately being given a "pass" by one of her last doctors to resume work.  The same was said of Lee, who went through a series of doctors before she eventually stopped complaining of pain. Tate and Lee filed a lawsuit, and on behalf of their respective children, seeking damages stemming from the car collision.
Assessment for damages are left for a jury to decide. If a case reaches the Court of Appeal, great deference is given to the jury's findings. La. C.C. art. 2324.l  A plaintiff is allowed to recover damages for injuries, both past and present, but bears the burden of proving a link between the injuries and the accident. To show this, the plaintiff must meet a standard known as "preponderance of evidence" showing more likely than not that this link exists. Wainwright v. Fontenot, 774 So.2d 70, 74 (La. 2000).
At trial, the jury did not award Tate and her children their desired damages, so they motioned for a judgment notwithstanding the verdict. Essentially, a judgment notwithstanding the verdict is asking the judge to ignore the jury's findings and to issue his or her own verdict. The plaintiffs argued that the damages were too low, but the trial court denied their argument, stating that the jury's findings were not unreasonable. Tate and Lee appealed the judgment.
On appeal to the Louisiana First Circuit Court of Appeal, the Court looked to determine whether a reasonable fact-finder (or better known as a juror) was unreasonable in denying their requested damages. Ultimately, the appeals court affirmed the trial court's decision, based on evidence presented through medical testimony. The Court held that since pain from such accidents can develop over time, and can deprive one of past joys (in Tate's case, the joy of bouncing on a trampoline with her daughter), but that the plaintiff's didn't meet their burden to show the later pains were causally related to the initial car collision.
This case is an illustration of how early contact with a qualified personal injury attorney can mean the difference between getting the damages you are owed, or not. If anything, it serves to show that you want to avoid taking a case to an appeals court and to get an ideal ruling right at the trial court level.
Additional Sources: Shelia Tate, Individually and on behalf of her minor child, Jordan Tate and Joyce Lee, Individually and on behalf of her minor child, Imiricle Lee VS Eric Kenny and the City of Baton Rouge
Written by Berniard Law Firm Blog Writer: Angela J. Campos
Additional Berniard Law Firm Articles On Damages from Car Accidents: Court Rules Pre-Existing Conditions Not A Bar To Recovery for Person injured in Erath