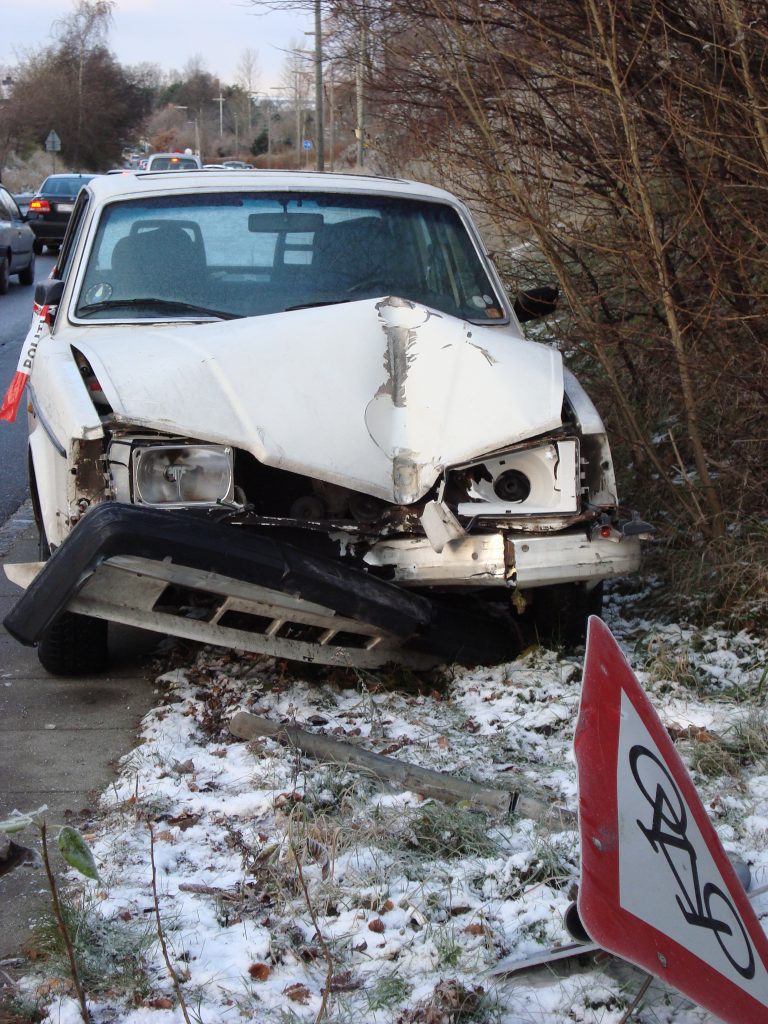 Collision insurance covers car damages caused by driving-related accidents. For example, colliding into an object or another car, whether the insured driver caused this accident or not, are covered damages. Due to this breadth of possibilities, insurance companies write strict requirements into their policies, including the need to have a valid driver's license on hand during an accident. A recent case in Louisiana involved Affirmative Insurance Company ("Affirmative") denying collision coverage to an insured driver who did not have his license on him during a car accident on the intersection of Lapalco Blvd. and Ames Blvd. in Marrero, Louisiana.
Darryl Parker bought an Affirmative auto insurance policy for his 2001 BMW in 2013 with a $500 collision coverage deductible. At the time, Mr. Parker told the Affirmative agent that he had no valid driver's license; however, the agent assured Mr. Parker that he could still purchase the policy without one. Mr. Parker was subsequently involved in a collision. Affirmative denied covering Mr. Parker due to his not having a license at the time of the accident, and Mr. Parker filed a lawsuit against Affirmative. Affirmative argued that a clause in the insurance contract barred coverage, while Mr. Parker argued that this provision should be void because Affirmative sold him insurance knowing that he was unlicensed at the time.
The Louisiana trial court granted Affirmative's motion to dismiss the case; Mr. Parker appealed, and the issue before the Louisiana Fifth Circuit Court of Appeal ("the Court") was whether the "barring" clause in the insurance policy was enforceable.
Mr. Parker's argument was based on what is known under Louisiana law as the theory of detrimental reliance; that is: a party can be bound to a promise when it should have known that another party would reasonably rely, to its own detriment, on this promise. La. C.C. art. 1967. Detrimental reliance, requires that (1) a party made a promise, (2) the other party reasonably relied on it, and (3) this reliance was to the other party's detriment. See Suire v. Lafayette City-Parish Consol. Gov't, 907 So.2d 37, 59 (La. 2005).
Mr. Parker recognized the existence of the driver's license provision within their contract; however, he argued that the clause should not apply because he detrimentally relied on the agent who assured him that he could still purchase the policy without possessing a valid driver's license. Mr. Parker argued that because Affirmative promised him policy purchasing eligibility without possessing a valid driver's license, then it must provide coverage when driving without a license since Affirmative should reasonably have known that Mr. Parker would have relied on this understanding.
The Court found that Mr. Parker's car insurance formed a contract, and enforced it based on its plain language. La. C.C. art. 2047. The policy denied coverage for "[l]oss caused by any person driving any auto insured under [Affirmative's policy] without a valid and current driver's license." Based on the plain reading of this clause, the Court concluded that Mr. Parker agreed to and was bound by these terms.
Further, the Court held that Mr. Parker could not satisfy the first element of detrimental reliance since Affirmative never promised Mr. Parker that he could drive without a valid license. Rather, it agent only promised that he could buy the insurance policy without a valid license. Addressing the second element, the Court indicated that Mr. Parker was required to read the insurance policy as part of the application process and was thereby informed of the policy's provision and could not justifiably rely on the agent's promise. Last, the Court reasoned that because collision coverage is not required for all drivers, it is not against public policy for Affirmative to exclude coverage for drivers without a valid license.
This holding in this case avoids endorsing an approach that arguably could encourage driving without a valid license.  By interpreting the insurance policy according to its plain language, the Court aimed to take a straightforward approach to upholding coverage terms. An excellent lawyer can help interpret complicated insurance policies and help individuals like Mr. Parker in contract interpretation cases.
Additional Sources: DARRYL PARKER V. AFFIRMATIVE INSURANCE COMPANY
Written by Berniard Law Firm Blog Writer: Strider Kachelein
Additional Berniard Law Firm Articles on Car Accidents and Insurance Disputes: Louisiana Supreme Court Weighs in on Altering Uninsured Motorist Liability Coverage; Louisiana Court Does not Hold Insurer Responsible for Negligence of an Uncovered Driver; Louisiana Court of Appeal Holds Auto Insurance Provision in Violation of Public Policy