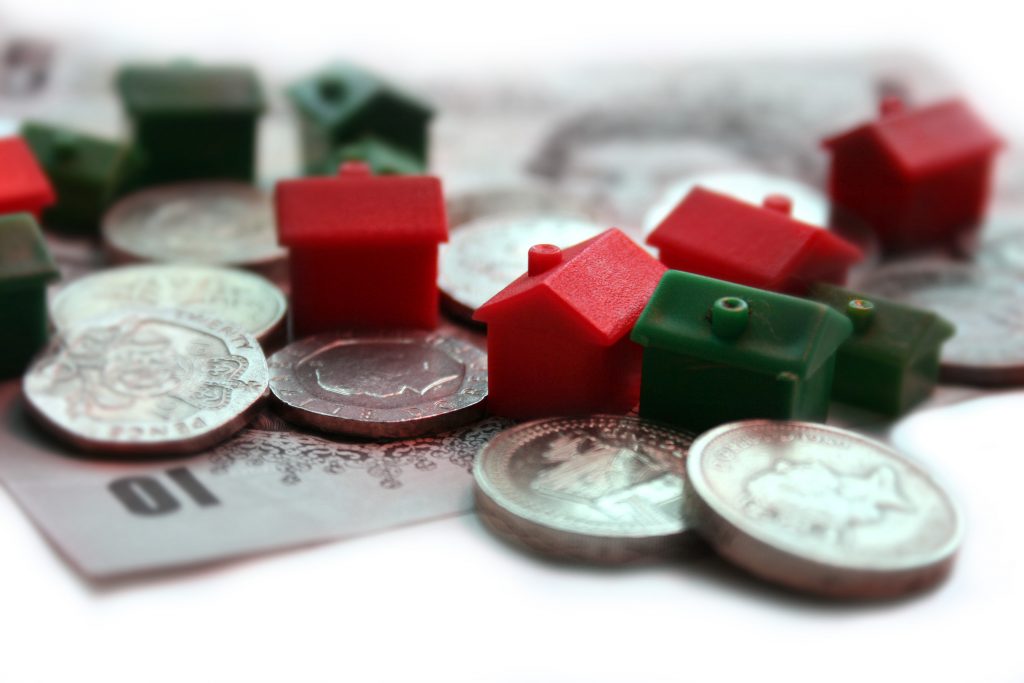 Louisiana practices many legal concepts not typically found in other states. One such concept is the "usufruct." An "usufruct" refers to a right given from one property owner to another person named the "usufructuary." The usufructuary does not own the property, but is free to use it as he or she pleases (short of destroying it). An example of this would be a business owner who names his friend as the usufructuary of the business, and that friend would be permitted to run the business.
The following case illustrates a common usage of the usufruct: transferring property from one spouse to another and ultimately to their children.
Joyce Helms was a pragmatic woman, who thought about what to do with her property in the event of her death. During her marriage to Bobby Helms, Joyce wrote a will in 1976, dictating that her property be given to Bobby as an usufructuary. Additionally, Joyce gave their three children Billy, Lawrence, and Robert the remaining property, subject to the lifetime usufruct of Bobby. It is common for spouses to name their other spouse as an usufructuary to their property, so that the surviving spouse can rely on the income generated by the property.
Joyce later passed away, and Bobby's usufruct was formally recognized by the courts, along with the provision that Billy, Lawrence, and Robert were to be the heirs and owners of Joyce's property, subject to the usufruct in favor of Bobby.
When Bobby later died, and Billy petitioned the trial court to identify him as the executor of Bobby's estate. Billy asserted that the "naked owners" (he, Lawrence, and Robert) owed rents on the property and were required to provide reimbursement. A "naked owner" is an owner of a property, subject to the usufructuary's rights. Upon termination of the usufruct, the naked owners become full owners.  
Typically, the right of usufruct expires upon the usufructuary's death. La. C.C. art. 607. However, spouses can elect to leave a "lifetime usufruct" to the other spouse. Louisiana Civil Code dictates that an usufruct granted to a surviving spouse "shall be for life unless expressly designated for a shorter period."  La. C.C. art. 1499. The problem in the case is that this law was passed in 1996 and not during Joyce's lifetime. If upheld, then wills containing usufructs to surviving spouses (without a specified duration) would be executed according the laws in effect at the time of the will's execution. La R.S.9:2441.
Lawrence and Robert appealed against this, stating that Bobby's usufruct was a "lifetime usufruct" and that no reimbursements were owed. Ultimately, it came down to an issue of whether the Helms children needed to pay. If the usufruct was deemed to be a lifetime usufruct, the Helms children are not liable for reimbursements for Joyce's property. If the usufruct was not a lifetime one, then the Helms children would be liable for reimbursements for Joyce's property.
The trial court ruled that Joyce Helms bestowed a lifetime usufruct to Bobby, and that Bobby's estate was not required to pay for reimbursements for rents and profits derived from Joyce's property. Billy appealed, leading to this case coming before the Louisiana Court of Appeals. Billy claimed that Joyce's will is ambiguous, in that in simultaneously (1) gave Bobby an usufruct and (2) gave property to her children, subject to the lifetime of Bobby.
Based on the evidence presented in the case, the Court of Appeal also found that Joyce had granted Bobby a lifetime usufruct, and found that Bobby's estate did not owe any rents, profits, or advantages derived from that lifetime usufruct.
The Helms family dispute illustrates the unique aspects of Louisiana testamentary law, and speaks to how current laws do not necessarily apply to wills executed in the past.  If you are a Louisiana resident facing issues of property disputes due to wills, it is best to reach out to a qualified attorney.
Additional Sources: Helms v. Helms
Written by Bernard Law Firm Blog Writer: Angela J. Campos
Additional Berniard Law Firm Articles on unique aspects of Louisiana Property Law: What Does Predial Servitude, Acquisitive Prescription and Precarious Possessor, mean in Louisiana?