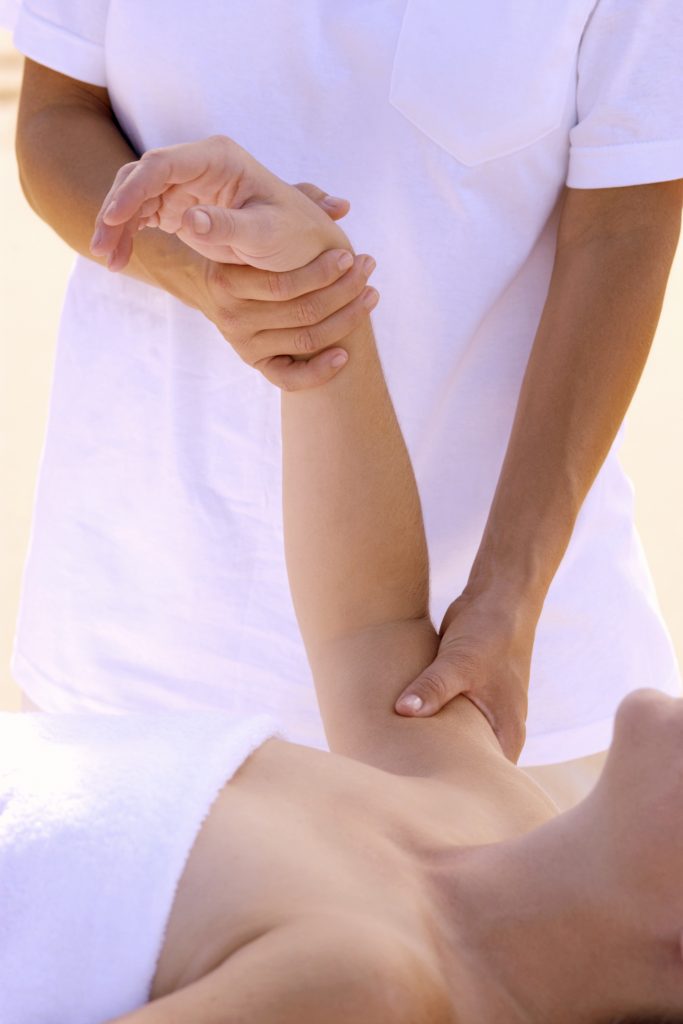 Imagine going to get a massage and leaving with an injury that forever altered your life. After such an injury, it is difficult to put a dollar value on these injuries. The following lawsuit discusses the types of damages that can be sought by a Plaintiff who believes that they have been injured by a massage gone wrong.
In October 2007, Maureen Jones received a Swedish massage from Larry Ashton, Jr., a massage therapist employed by Paris Parker Salon in Baton Rouge, Louisiana. Jones reports that the massage therapist was "rough and aggressive" during the massage, causing her pain and discomfort. By the next day, she experienced sharp and burning pain. She sought medical attention and discovered she had ruptured a disc.
In October 2008, Jones sued Neill Corporation, who was doing business as Paris Parker Salons, Ashton, and ABC Insurance Company. She alleged that Ashton negligently performed the massage and he breached the reasonable standard of care, causing serious, permanent, and disabling injuries. The trial court found in favor of Jones and founding that Ashton breached the applicable standard of care. The trial court awarded damages consisting of pain and suffering, mental anguish and distress, loss of enjoyment of life, permanent disability, past lost wages, and past medical expenses.  
Jones appealed, challenging the trial court's awards of damages because it failed to award damages for loss of earning capacity, future loss of income, and future medical expenses, and awarding excessively low general damages. Paris Parker Salon also appealed, arguing that the trial court erred in presuming negligence, finding that Jones met her burden of proof, and in awarding improper damages.
On appeal, the Louisiana First Court of Appeal found that the trial court did not presume negligence. Although the defendants pointed to statements made in chambers, "[s]tatements [made] in chambers form no part of a case unless formally introduced into or made a part of the record." Mancuso v. Union Carbide Corp., 762 So. 2d 79, 82 (La. Ct. App. 2000).
Secondly, the court found that the trial court had accepted the standard of care set forth by Jones's expert witness. Because there was a reasonable basis for the trial court's determination that Ashton breached the standard of care, resulting in Jones's injuries, there was no error.
With respect to the challenges to the trial court's damages award, the court found that there was no error in the trial court's award of past lost wages because Jones met her burden of proof for proving lost earnings and time missed from work. See Boyette v. United Servs. Auto. Assoc., 783 So. 2d 1276, 1279 (La. 2001). The court upheld the trial court's denial of damages for loss of earning capacity and future loss of income, given the conflicting evidence presented. There was conflicting expert testimony about whether Jones will require future surgeries, therefore the court found no error with the trial court's finding that Jones failed to prove by a preponderance of the evidence that future medical expenses would be needed.
The court also found that the trial court did not error in awarding damages for past medical services that included services that were provided to her free of charge as a professional courtesy. This is because under the collateral source rule, an injured plaintiff's tort recovery cannot be reduced because of monies the plaintiff received from independent sources. Bozeman v. State, 879 So. 2d 692, 698 (La. 2004).
Both parties challenged the trial court's award of general damages, which involve mental or physical pain or suffering, inconvenience, loss of gratification or intellectual or physical enjoyment, or other losses of lifestyle that cannot be measured definitely in terms of money. Because of the details in the record and trial court's discretion in awarding general damages, the court found that the trial court did not abuse its discretion in awarding general damages.
The presentation of damages during a lawsuit and at trial can be a difficult process. If you feel you have been injured by another parties' negligence it is critical that you make sure that you contact a good lawyer for advice.
Additional Sources: Johnson v. Neill Corp.
Written by Berniard Law Firm Blog Writer: Megan Richardson
Additional Berniard Law Firm Articles on Awarding Damages: Make No Mistake, Medical Testimony Is Required For Juries To Award Damages For Future Medical Expenses