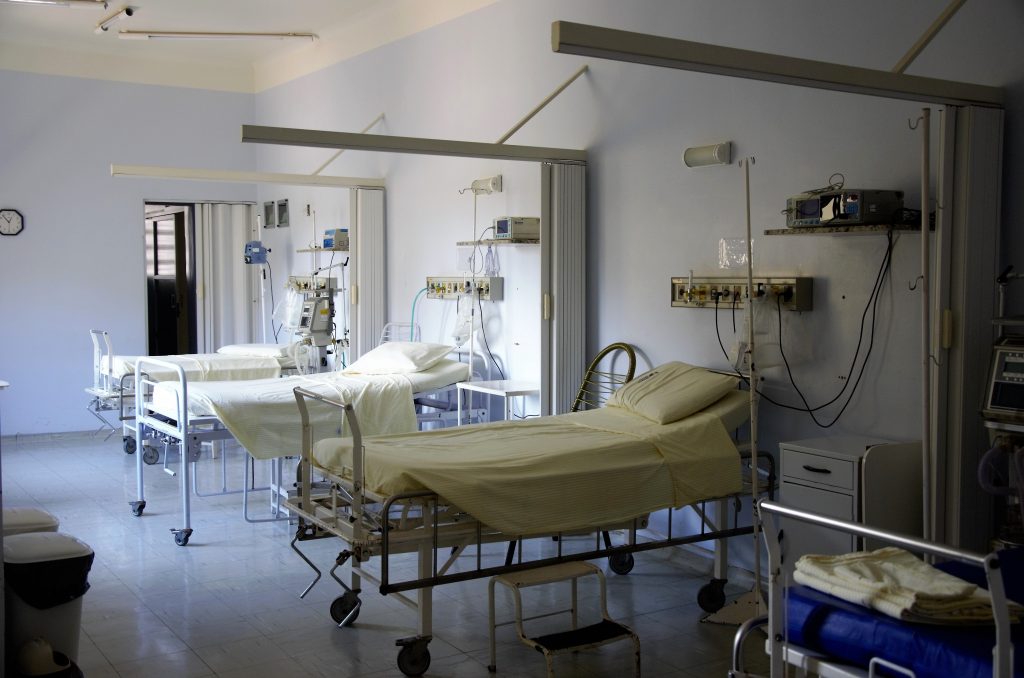 After a long and emotional lawsuit following the death of a loved one, the last thing you may want to do is to return to the courtroom. However, if you fail to appeal an award of inadequate damages, you could be leaving money on the table. 
Mr. Roark and his wife had two children, Justin and Shelby Roark. Although there was no evidence of animosity, Mr. Roark and his wife divorced in 2000. In September 2001, the mother and children moved to Connecticut. The children agreed that Mr. Roark would enjoy full summer visitation. Instead of paying monthly child support, he would cover the children's travel expenses. Mr. Roark also called his children on the telephone and sent gifts for holidays and other special occasions. One child, Dean, spent the summer of 2001 with his father, although the other child, Shelby, did not because she was too young to fly unattended. Both Dean and Shelby spent the summers of 2002, 2003, and 2004 with their father. 
In 2004, Mr. Roark injured his neck and head. He had to be hospitalized and was then treated outpatient. Following the accident, Mr. Roark's contact with his children decreased. He also developed both bipolar disorder as well as adult schizophrenia. However, Mr. Roark did not tell his ex-wife or children about his diagnosis. 
In August 2007, Mr. Roark entered a Liberty Healthcare nursing home to stabilize his medication. While in the hospital, Mr. Roark developed a sore throat, a fever, and had experienced breathing challenges. On August 24th, the staff gave him Tylenol and told him to use saltwater. Early the following morning, Mr. Roark had a high temperature and elevated pulse. That morning, he told the staff multiple times that he was extremely ill and was having trouble breathing. A few hours later, he asked to be taken to the ER. There were miscommunications among the nursing staff about the fact that Mr. Roark was struggling to breathe. A nurse also failed to inject Mr. Roark with the instructed injection. Around 2:00 pm, Mr. Roark's sister visited. Mr. Roark told his sister that he was dying and that the staff was not responding to his requests. He repeatedly asked the nurses for assistance. At approximately 4:00 pm and 4:45pm, he requested oxygen, which was denied. A nurse later observed Mr. Roark was struggling breathing, but the nurse thought it was a result of anxiety and provided him with Xanax. Afterwards, Mr. Roark collapsed. The staff tried but failed to administer oxygen because there were problems with the connection. Mr. Roark became unconscious and the staff administered CPR, to no avail. Therefore, Mr. Roark ultimately died. 
Following Mr. Roark's death, a government investigation found numerous violations of relevant standards. The medical review panel found that the required standard of care had been breached. They concluded that approximately seven hours before his death, Mr. Roark demonstrated symptoms from which the healthcare providers should have determined justified further treatment. Mr. Roark's autopsy determined the cause of death was suffocation caused by a bacterial infection. The doctor testified that this condition progresses slower when caused by such an infection, as compared with the sudden onset resulting from an allergic reaction. 
At trial, Dean and Shelby testified about their relationship and memories with their father. The trial court awarded the children survival damages of $40,000, adopting the "sudden onset" theory that it was appropriate to compensate Mr. Roark for his suffering during the last 10-15 minutes preceding his death rather than the hours over which his condition worsened. Additionally, the trial court awarded $30,000 to Dean and Shelby, based on a finding that they had an estranged relationship with their father. The court emphasized that Mr. Roark did not contact his children since the summer of 2004. Furthermore, after 2007, he had not provided any financial support and the children had begun to develop a father-like relationship with their mother's boyfriend.
With respect to the survival action, Dean and Shelby appealed the award of damages. They argued that the award was woefully inadequate as it was based on the sudden onset method of calculating damages instead of accounting for the multiple hours during which Mr. Roark had suffered. The trier of fact has much discretion in determining general damages. See La. C.C. art.2324.1. If the award is either more or less than reasonable given the given injury and circumstances, the Court of Appeals can alter the award to the amount which would have been reasonable. A court can award survival damages for the not only physical pain, but also mental pain and suffering that the decease suffered pre-death. Awarding damages requires only minimal evidence that the defendant had pain, suffering, or mental anguish leading up to death. Here, the evidence demonstrated that Roark had suffered pain, had trouble breathing, and suffered anxiety beginning on the morning of his death and increasing throughout the day. Because the trial court did not take into account Mr. Roark's hours of suffering, the Court of Appeal increased the damages from $40,000 to $75,000. 
With respect to the wrongful death damages, Dean and Shelby argued that the trial judge erred in finding that their relationship with their father had virtually ceased by the time of his death. Damages in a wrongful death action can include loss of love and affection, loss of services, loss of support, medical and funeral expenses. Smith v. La. Farm Bureau Cas. Ins. Co., 35 So. 3d 463 (La. Ct. App. 2010). This can include custody arrangements resulting from divorce. Here, the Court of Appeal found that there was not sufficient evidence that Mr. Roark and his children were estranged and therefore should only be awarded reduced damages. Although there was a lapse in financial support and communication, this was beyond Mr. Roark and the children's control. Therefore, it should not have reduced the wrongful death award. The court reviewed the damages awarded in similar cases and found that the award of $30,000 for each child was abusively low. Therefore, the court increased the award to $75,000 for each child, the lowest reasonable award. 
The award of damages following a trial is not necessarily the final award. By conferring with a good attorney, you can understand the merits of pursuing an appeal to challenge the award of damages. 
Additional Sources: Roark v. Liberty Healthcare Sys., Inc.
Written by Berniard Law Firm Blog Writer: Megan Richardson 
Additional Berniard Law Firm Articles on Damages in Survival Actions: Court of Appeal Affirms Damages Award in Lost Chance of Survival Case Out of Ouachita Parish