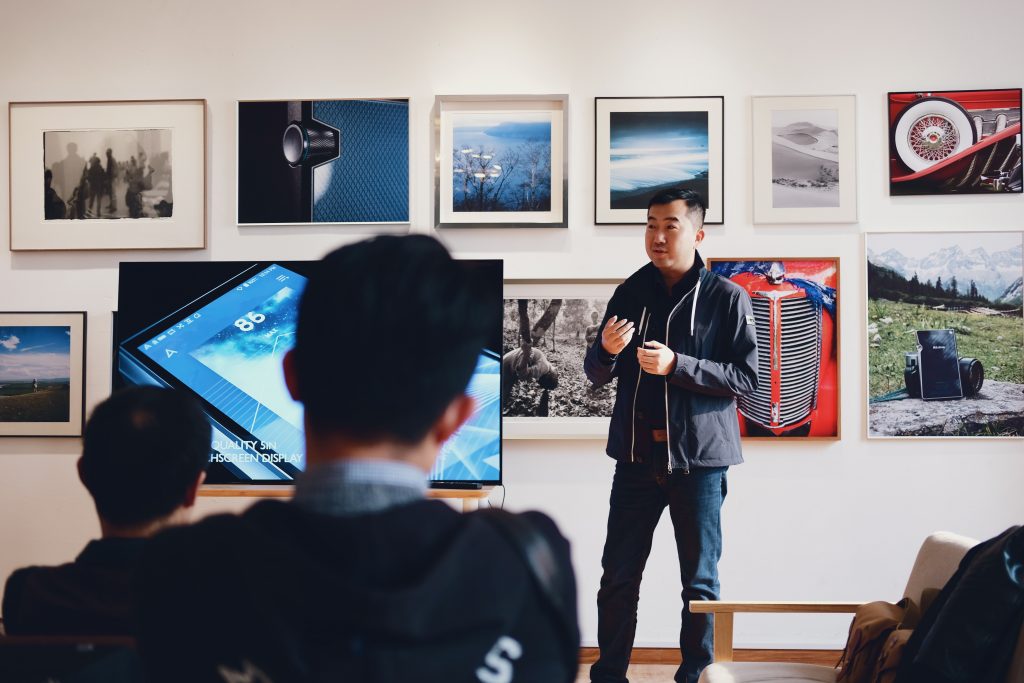 Opinions vary on the principles of trickle-down economics, but on December 15, 2015 the United States Court of Appeals for the Fifth Circuit issued an opinion which affirmed a lower court summary judgement decision for Northwestern State University to take down economics, along with one of its tenured professors.
In 1994, Robert C. Jones III ("Mr. Jones") was hired as an economics instructor at Northwestern State University ("NSU") and later gained tenure as an associate professor. Neither his education nor his instruction could have prepared him for the state enacted public university budget cuts that cost Mr. Jones his job as a result of the Great Recession of 2008. On July 22, 2010, the administrative representatives for NSU sent Mr. Jones a letter to notify him of the end of the economics concentration and his tenure. Following the notice, Mr. Jones presented a seven-page document to a committee of NSU faculty members outlining his arguments against the notice to end his tenure. The committee subsequently rejected Mr. Jones arguments unanimously. A year later, Mr. Jones filed a lawsuit seeking reinstatement and damages against NSU and argued that the university denied his procedural and substantive due process rights. The university raised a defense of sovereign immunity, while the administrative official claimed qualified immunity. The United States District Court for the Western District of Louisiana granted these immunities along with NSU's motion for summary judgment. Mr. Jones appealed the decision to the Fifth Circuit, which ultimately affirmed the lower court's judgment.
The Fourteenth Amendment of the United States Constitution states that no state shall "deprive any person of life, liberty, or property without due process of law." Procedurally, due process includes adequate notice as well as the opportunity to be heard. Due process becomes less clear to define, so courts often rely on case law, which is comparable to the present situation. 
In the case of public university tenure, the Fifth Circuit closely applied the three-prong approach outlined in Mathews v. Eldridge. The so-called "Mathews Test" considers three primary interests: 1) an individual's private interest, 2) the risk of erroneous deprivation of that interest, and 3) the government interest. See Mathews v. Eldridge, 424 U.S. 319, 334 (1976). These interests are considered alongside elements of good-faith and written submission. Substantively, on the other hand, a violation of due process must be so arbitrary that it lacks professional judgment. See generally Finch v. Fort Bend Indep. Sch. Dist., 333 F.3d 555, 562-63 (5th Cir. 2003).
The Fifth Circuit reasoned that although Mr. Jones had a reasonable expectation for his private interest in continuing his tenure, the government interest in cutting his position to meet budget requirements issued by the state outweigh the individual interest. This Court noted that deference to such system-wide financial spending should be given to public universities and the state. 
Additionally, the Fifth Circuit found that Mr. Jones's request for a face-to-face meeting with the President of NSU would unlikely provide further protection from an erroneous deprivation of Mr. Jones's private interest from that which was already previously exerted by the committee of NSU faculty members. 
Still, given that NSU completed the constitutionally mandated minimum requirements for due process, including notice via a letter of termination and opportunity to be heard through a committee hearing, the Fifth Circuit ruled that procedural due process was met.
Mr. Jones also argues four points against NSU for violation of substantive due process rights which are as follows: 1) he was tenured to the business administration concentration, not the economics concentration; 2) he has prior experience teaching finance courses and could have been tenured as a professor to teach those courses; 3) non-tenured faculty were kept to teach courses he previously taught; and 4) another professor, in similar circumstances, was not terminated. 
For these reasons, Mr. Jones alleged the NSU actions were arbitrary and violated his due process rights. The Court found evidence to dispute Mr. Jones's claims and ruled that Mr. Jones did not meet the high bar to prove such claims. Similar to the procedural due process analysis, the Fifth Circuit adhered to the court's hands-off approach to matters involving public agencies since generally such decisions involving personnel and spending are better left to the state. 
The final decision of the Fifth Circuit reveals the that when it comes to jobs, even tenured employment can be as risky as the stock market itself. 
Additional Sources: JONES III v. LOUISIANA BOARD OF SUPERVISORS OF UNIVERSITY OF LOUISIANA SYSTEMS
Written by Berniard Law Firm Blog Writer: Gina McKlveen
Additional Berniard Law Firm Articles on Employment and Termination: Southern University System President's Lawsuit Dismissed in Baton Rouge on Res Judicata Claim, Do You Have a Fair Bargaining Position When Contracting with Your Employer?, Louisiana Whistleblower Law Protects Against Employer Retaliation