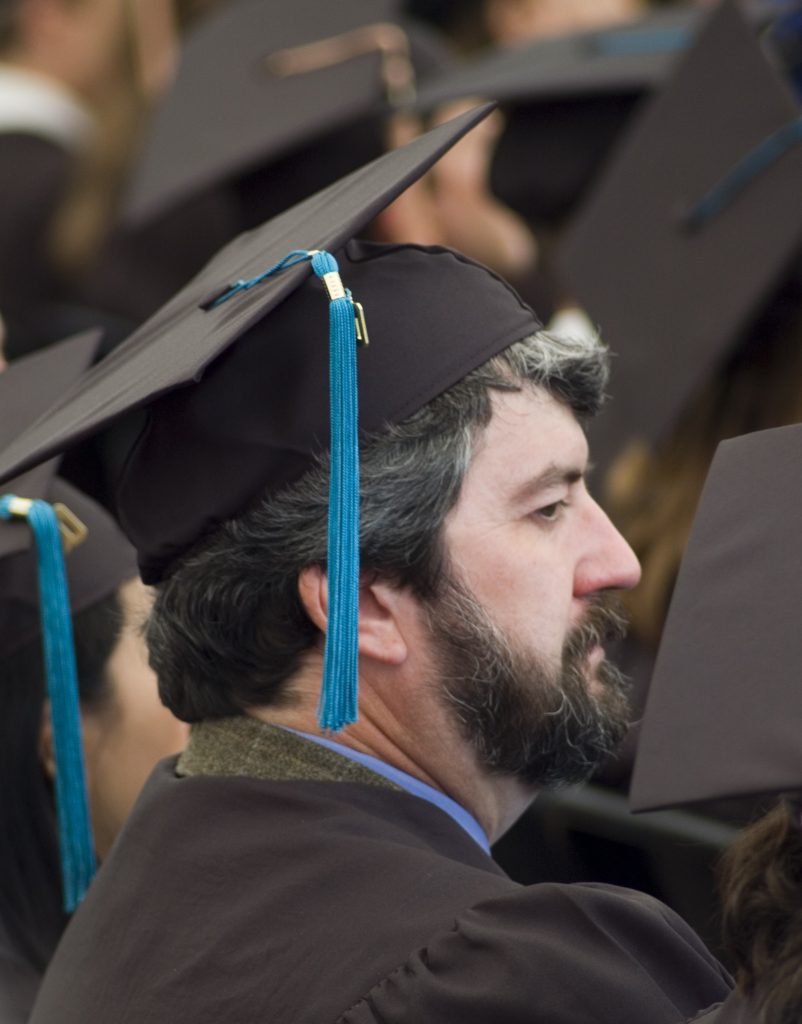 There are many reasons why someone can be fired from a job. In order to succeed in a claim for wrongful discharge because of discrimination, a plaintiff must satisfy various elements and provide sufficient evidence.
Plaintiff-Appellant Arthur Moghalu sued his former employer, the Board of Supervisors for the University of Louisiana System for Northwestern State University (the Defendant), alleging violations of Title VII of the Civil Rights Act of 1964. Moghalu claimed that he was improperly fired from his job because of his race and national origin. At trial, the district court granted the Defendant's Rule 50 motion for judgment as a matter of law after Moghalu presented his case. The issue on appeal was whether the district court properly granted the Defendant's Rule 50 motion.
Moghalu applied to be an Assistant Professor of criminal justice at with Northwestern State University (NSU) in 2006. Moghalu, a dual-citizen of Nigeria and the United States, interviewed with the head of the department, Joe Morris. Under Mr. Morris's recommendation, Moghalu was offered employment beginning in August 2006. The offer for employment provided Moghalu a contract based on a 9-month term, which was subject to annual review and potential renewal. At the time, Moghalu had achieved ABD (all but dissertation) doctoral status, which meant that he only had to complete his dissertation to reach Ph.D. status. Moghalu, based on his projections, anticipated completing that dissertation by December 2006 and represented as much to the head of the department. However, as time would tell, the projection was inaccurate, and though Moghalu continued to work on it, he did not finish the dissertation as an employee of NSU.
Moghalu's time as a professor was not easy. He was characterized by students as being harsh and temperamental. The department faculty, including Joe Morris, received student complaints about Moghalu's classroom issues that seemed to question his overall ability to teach. In 2006 and 2007, Joe Morris suggested in Moghalu's annual review that he find a way to be more positive in his instruction. Around that time, Moghalu began to suspect that the other faculty members were moving against him in an attempt to sabotage his career. There was a phony fender bender incident which occurred in the parking lot that Moghalu suspected was orchestrated by Morris. Also, a department newsletter put together by Morris, excluded some of Moghalu's academic work. Lastly, he suspected that there were behind the scenes manipulations to get him fired. All of these suspicions created a bleak narrative. In March of 2008, Morris convened a retention committee to discuss Moghalu's status and whether he should be retained for the approaching school year. The committee was comprised of five members, four of which were from the Department of Criminal Justice, and one outsider. The committee recommended that Moghalu be terminated at the end of his current contract. Moghalu was notified that he would not be retained after the expiration of his contract due to end in May of 2009. Moghalu learned of the committee and the decision and filed a grievance against Morris's actions with NSU directly, which alleged that he had been subjected to continuous racial discrimination. In August of 2008, NSU's independent grievance committee held a hearing on Moghalu's claims. After two days of receiving testimony and evidence, the committee concluded that the claims were meritless. Then, Moghalu filed a charge of discrimination with the Equal Employment Opportunity Commission (EEOC). In late 2010, Moghalu received the right-to-sue letter and initiated the present action on January 23, 2011. Moghalu argued that NSU terminated him because of his race and national origin, which was a violation of Title VII. He appeared pro se, meaning he represented himself and acted without an attorney. He called several witnesses from NSU. At the end of his case, the Defendant, which had intended only to call Joe Morris and another witness (Lisa Abney, the Dean of the College of Liberal Arts), moved for a judgment as a matter of law. The district court granted the motion and now, Moghalu appealed.
The appellate court evaluates a district court's ruling de novo, meaning the appellate court will apply the same Rule 50 standard as if the case was being evaluated for the first time. Judgment as a matter of law is appropriate after a party has been fully heard and the court finds that no reasonable jury would have a sufficient evidentiary basis to find for that party on that issue. Fed. R. Civ. P. 50(a)(1). When considering a Rule 50 motion, the court must review all evidence in the light most favorable to the nonmoving party. Under Title VII, it is unlawful for an employer to discharge or discriminate against an individual with respect to compensation on a basis of race, color, religion, sex or national origin. 42 U.S.C. § 2000e-2(a)(1). For a claim to be successful, movant must show that the motivation for the employer's decision was a protected trait. Generally, a plaintiff can prove this motivation by either providing [1] direct evidence or [2] meeting elements of a framework with circumstantial evidence that shifts the burden to the Defendant. Young v. UPS, 135 S. Ct. 1338 (2015). Moghalu provided no direct evidence, so he was required to satisfy the burden-shifting framework.
In a claim of disparate impact, the plaintiff must show: [1] he is a member of a protected class, [2] he was qualified for the position which is at issue, [3] he was subject to an adverse employment action, and [4] he was treated less favorably than others who are similarly situated, but non-members of the class, because of his membership in that protected class. Lee v. Kansas City S. Ry. Co., 574 F.3d (5th Cir. 2009). The Appellate Court found that Moghalu had no issue meeting the first three required elements of the burden-shifting framework. Moghalu is an African-American and has dual citizenship, which means he was a member of a protected class based on race or national origin. Further, he was qualified to be a professor at NSU and had been for a couple years prior to his dismissal. If he had not been qualified, he would have not been hired in the first place. The dismissal, which occurred in part because of the meeting led by Morris and convened in March of 2008, was an adverse employment action. Therefore, the only remaining element in doubt is that Moghalu's membership in a protected class (either race or national origin) caused him to be treated less favorably by NSU that similarly situated non-members. Moghalu argues that his contract for retention was dependent on a Ph.D. requirement which other white professors in the department were not held to. However, the other employees in the department were not similarly situated in the eyes of the court. Moghalu had represented that he planned to reach Ph.D. status, and NSU required that a certain number of professors employed by the university be Ph.D.'s. Therefore, to find a similarly situated person, Moghalu would have to go outside of the Criminal Justice Department. He never made an attempt to provide another person who had been similarly situated as him, meaning he never provided another professor who was on the Ph.D. track yet failed to reach it. The comparison of those who lack Ph.D.'s is not sufficient.
Therefore, Moghalu could not meet the elements of the burden-shifting framework and could also not provide direct evidence of discrimination. Therefore, no reasonable jury would have a sufficient evidentiary basis to find in Moghalu's favor on his Title VII claim. Accordingly, the district court's decision to grant the Defendant's Rule 50 motion for judgment as a matter of law was warranted and proper.
Thus, it is essential to understand the elements of a claim of employment discrimination and the requisite evidence in order to succeed on a wrongful termination claim.
Additional Sources: http://www.ca5.uscourts.gov/opinions/unpub/15/15-30559.0.pdf
Written by Berniard Law Firm Blog Writer: Sean E. Acosta
Additional Berniard Law Article On Title VII: Louisiana Employment Discrimination Case Fails Due to Lack of Evidence