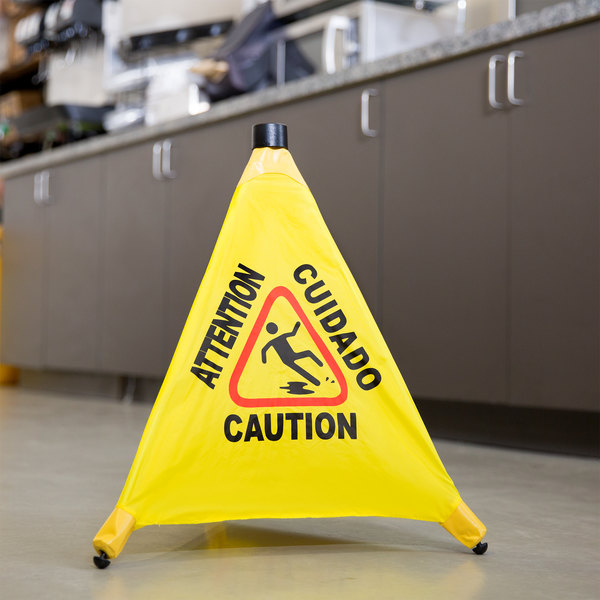 Every business which opens its doors to the public owes a duty of care to their patrons, a duty to make sure the patron is safe and free from harm. Often, this is as simple as keeping walkways clear and ensuring spills and other hazards are cleaned up in a timely fashion. But what most businesses have never contemplated is a possibility that the duty of care would be owed to something other than a real, live, breathing person. Could the persons to which a merchant owes a duty of care include "juridical" personhood, such as a corporation or a limited liability company (L.L.C.)? In this instance, the answer was, "no."
In April of 2013, Deborah Norred slipped and fell in the bathroom of the New Orleans Hamburger and Seafood restaurant on South Clearview Parkway in Jefferson Parish. She filed a lawsuit against the restaurant for negligence. Mrs. Norred was also the only member of American Rebel Arms, an L.L.C. on the verge of opening a firearms store in Holden. American Rebel Arms also filed a lawsuit against New Orleans Hamburger and Seafood for Mrs. Norred's injury, claiming the injuries postponed the opening of the store, causing economic losses.
The restaurant argued that it had no duty of care to American Rebel Arms. It moved for a peremptory exception for no cause of action. A "peremptory exception" is a court motion which requests the court dismiss the lawsuit. Filing a peremptory exception for no cause of action means that there is no valid claim for which the plaintiff can demand relief. In short, the Defendant did nothing wrong, or at least nothing actionable under law. The Trial Court granted the exception, and American Rebel Arms appealed.
An appellate court must consider peremptory exceptions for no cause of action de novo, meaning it reviews the evidence anew, without considering the Trial Court's ruling. See Lemmon Law Firm, LLC v. Sch. Bd. of St. Charles, 131 So.3d 231, 234 (La. Ct. App 2013). The exception questions the validity of a claim by determining whether the plaintiff is entitled to a legal remedy based upon the facts being pled. See Fink v. Bryant, 801 So. 2d 346, 348–9 (La. 2001). The issue is not whether the plaintiff can win, but whether there is a valid cause of action at all, even when all the facts presented are true.
The Louisiana Fifth Circuit Court of Appeal considered the restaurant's duty of care in a negligence action. The statute protects "persons" entering an establishment. The Court looked at La. R.S. 9:2800.6 to determine whether the term "person" in the statute could be applied to an L.L.C. While acknowledging that the L.L.C. is a "juridical person," i.e. an entity which the state observes as a person, it is not a "natural person." It becomes a question of policy, whether the rule was intended to protect this particular type of plaintiff. The Court of Appeal held it was not. With this in mind, the injuries that an L.L.C. could sustain would not be foreseeable. The Court of Appeal upheld the peremptory exception.
Mrs. Norred tried to get two bites at the apple. While her injuries as a person might be actionable, she could not also sue on behalf of her L.L.C. for the same injury. This news should come as a relief to any restaurateur who is conscientious about their exposure to liability.
Additional Sources: AMERICAN REBEL ARMS, L.L.C. v. NEW ORLEANS HAMBURGER AND SEAFOOD CO., c/w DEBORAH T. NORRED AND MARC NORRED v. NEW ORLEANS HAMBURGER AND SEAFOOD CO.
Written by Berniard Law Firm Blog Writer: Matt Keen
Additional Berniard Law Firm Articles on Slip and Fall Accidents: Citing Indemnity Provision, Court Attributes Liability on Leases in Bastrop, Louisiana Slip and Fall Case