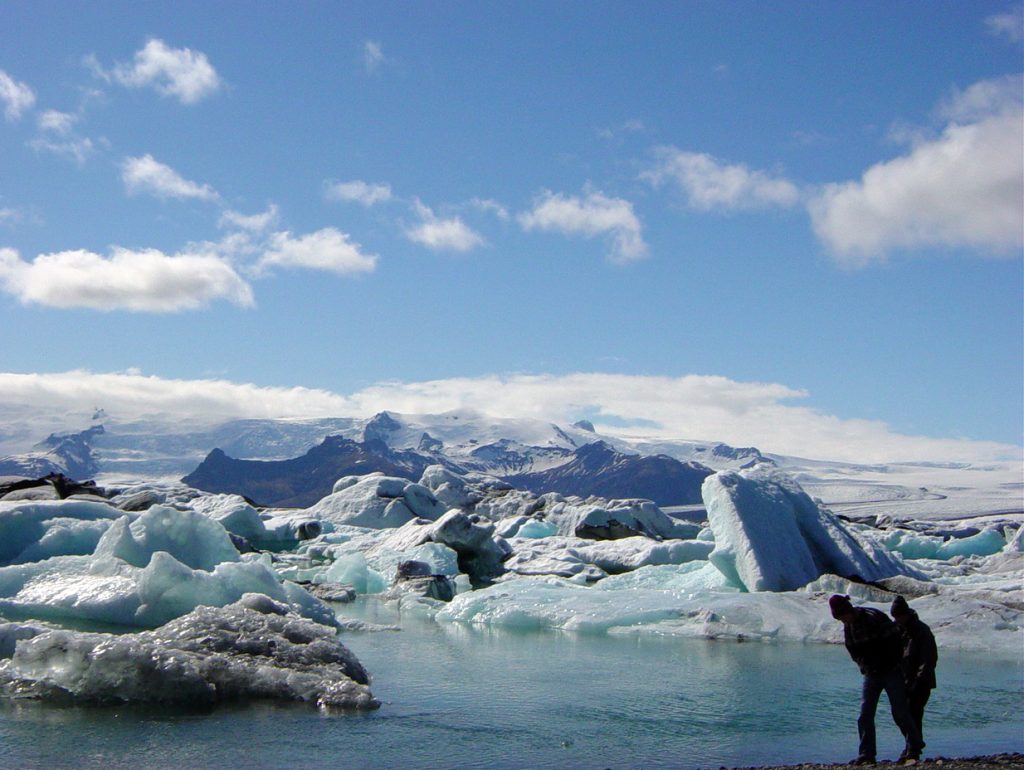 Ice storms can create hazards for the general public as well as employees. A Mansfield nurse found out that parking lot falls do not qualify for workers' compensation benefits. A Shreveport Hospital was able to avoid paying workers' compensation benefits with the help of an excellent attorney after the employee's fall.
Joyce Lafitte-Nesom is a nurse manager at Christus Schumpert Highland Hospital (the Hospital) in Shreveport. She typically worked an eight-hour shift from 4:00 pm until midnight. She commuted to the Hospital from her home in Mansfield, Louisiana. On February 11, 2014, the area had an ice storm and many nurses were unable to make their shifts due to the storm. The Hospital was put on diversion and stopped accepting patients due to the shortage of employees.
Ms. Nesom worked until 1:40 am instead of midnight because she was told by Hospital security that the Hospital parking lots were icy and the Hospital was low on materials to apply to the parking lot to help alleviate the slippery conditions. The roads to her home in Mansfield were also closed by the police due to the hazardous conditions. After her shift ended, Ms. Nesom made a decision to wait until the roads were better. She tried to rest in an empty room, but at 5:00 am she gave up and started performing her normal duties. She did not count this toward her working hours for the day. Another nursing house supervisor who lived closer, Ahleeka Cummings, allowed Ms. Nesom to stay at her place until conditions improved.
The women left the Hospital and went to the parking lot "H." Both of their cars were parked in that lot. Ms. Nesom had to first stop at her car to place a bag in her car. When she dropped off the duffle bag and attempted to reach Ms. Cummings's car the icy surface caused her to slip. The slip and fall broke one of her legs and caused other injuries. Because of the injuries, she brought a lawsuit which sought benefits for lost wages, a determination of disability, and compensation to pay for her attorney. The Hospital opposed these claims in the lawsuit.
The Workers' Compensation Judge ("WCJ") granted a motion by Ms. Nesom to split the issues at trial. The issue was limited to the injury was caused by work activities. At trial, Ms. Nesom's direct supervisor testified that the Hospital was not low on staff members and that Ms. Nesom was not usually allowed to work past the end of her shift. She did not know that Ms. Nesom had worked the following morning because Ms. Nesom did not submit any forms that she had worked. The main issue at trial was whether parking lot "H" was appropriate for Ms. Nesom to park in. According to a Hospital memorandum issued 4 ½ months before the incident, employees were to use lots "H" and "I" during Hospital hours but access was allowed to the public as well. Ms. Nesom's supervisor testified that employees could also use lot "D."
The WCJ dismissed the claim because it found that Ms. Nesom was done with her employment at 8:00 am and was done doing anything for her employer's purpose. The WCJ also determined that Ms. Nesom's fall happened in a place that the general public and employees could both access. She then appealed and argued that employees seeking workers' compensation benefits for falls in parking lots are given some time after work when still at the job site. She also argued that because of the ice storm, closed roads, and employee shortage that her additional work time was serving the Hospital's purposes as well as her own personal activities, which meant she was "in the course of her employment."
Employees are entitled to the benefits of workers' compensation if they are injured in an accident arising out of and in the course of their employment." La. R.S. 23:1021 A. The "in the course of" prong is satisfied when the employee is performing their duties during their scheduled working time on the employer's premises or at other places where employment activities take place. McLin v. Industrial Specialty Contractors Inc., 851 So. 2d 1135 (La. 2003). An accident is viewed to be out of employment if there is more of a risk for the employee than for a person who does not work there. Guillory v. Interstate Gas Station, 653 So. 2d 1152 (La. 1995). The "arising out of" requirement is dependent on the character or source of the risk that caused the injury and on the relationship of the risk to the nature of the employment. The distinction is that "arising out of" injuries are covered because they are separate incidents related to employment risks. This is different than accidents attributable to personal risks, which are not. The two requirements, "in the course of" and "arising out of employment" are mutually interdependent. Obein v. Mitcham Peach Farms LLC, 997 So. 2d 670 (La. Ct. App 2008). This means that if one factor is strong it can counterbalance a weaker factor of the other.
On appeal, it was determined that Ms. Nesom's injury had a weak case for "in the course of." She was certainly not performing her duties as an employee and was doing her own activity of leaving work. While the court recognized that "in the course of" may include some times before or even after work hours, Ms. Nesom was found to certainly not be performing her job.
The Appellate Court also determined that Ms. Nesom's injury made an even weaker case for the "arising out of" part of the test. The parking lot was a choice of a few different lots she could use and the parking lot was available to all members of the public. Ms. Nesom's risk for injury in lot "H" was not any more of a risk for her than the customers of the Hospital. Paved surfaces with ice on them do not mean that there is a defect. Morris v. State, Dept. of Transp., 664 So. 2d 1192 (La. Ct. App. 1995). Ice on a surface is not something that puts an employee in any more danger than the public. Since both parts of the "arising out of" and "in the course of" test are weak, there was no case to be made.
Finally, the Appellate Court applied a common sense test of whether the employee's injury shows a legitimate relationship to the employer's business activities. Raybol v. La. State Univ., 520 So. 2d 724 (La. 1988). The Appellate Court noted that Ms. Nesom performed her job admirably because she stayed and worked past her normal working hours. But, this still did not show that her accident arose out of and in the scope of her employment, or that she was serving the Hospital's business activities by putting her bag in her car prior to riding home with her fellow employee.
While a wide variety of accidents and injuries are covered by workers' compensation laws while employees are performing their tasks during working hours, these protections typically end once you are out the door. That was the case for Ms. Nesom, as both the WCJ and the Appellate Court determined that once she was in a parking which both employees and the general public could use, she was at no greater risk than the general public walking in the icy parking lot and was no longer considered to be doing any employment duties.
Additional Sources: JOYCE LAFITTE-NESOM V. CHRISTUS SCHUMPERT HIGHLAND
Written by Berniard Law Firm Blog Writer: John Trepel
Additional Berniard Law Firm Articles on Workers' Compensation: Treating Physician's Opinions Are Key in Court's Decision to Grant Workers' Compensation Benefits