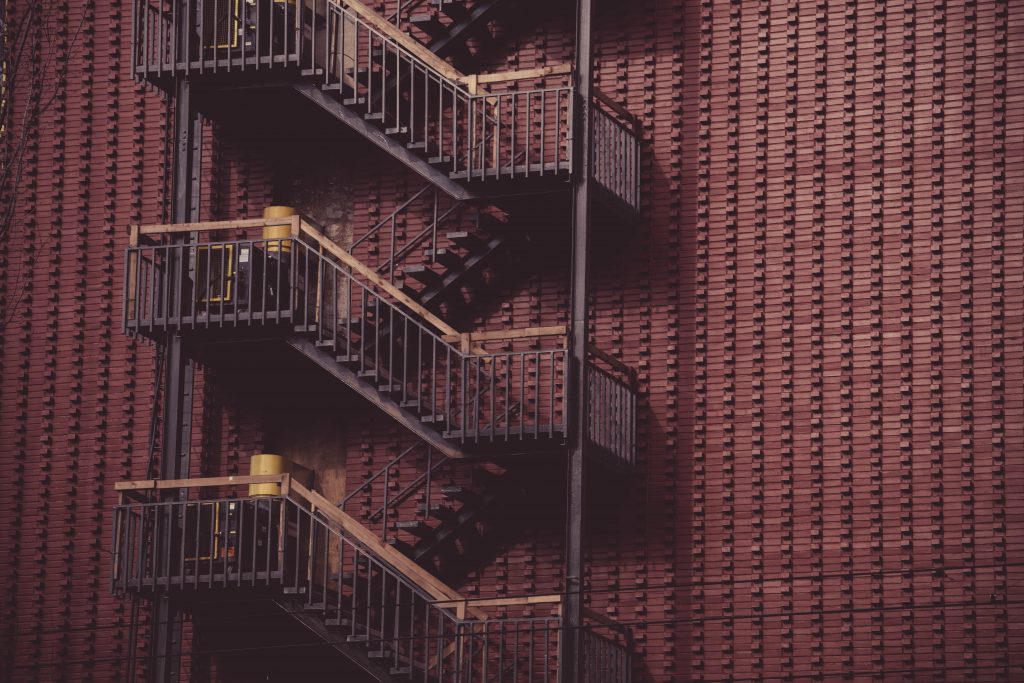 Compensation for work-related injuries can be an area of concern for both employees and employer. But what happens when the employee provides inconsistent stories that refute the injury alleged to have been suffered? The Second Circuit Court of Appeal for Louisiana recently addressed the issue.
In August 2013, Kevin Tingle ("Tingle") began to work at Page Boiler in Louisiana. Tingle was performing job duties at when he claimed to have fallen 20 feet off a scaffold into the boiler he was cleaning while working. Tingle was then airlifted from one hospital to another because of the seriousness of his injuries. Nurses in the emergency room recorded that Tingle had fallen t and that Tingle was complaining various pains. However, the scan of Tingle's back showed a lack of evidence that he was injured. Tingle was discharged that same day and was instructed to seeek medical treatment with another doctor.
On September 27th, 2013, Tingle visited his primary physician complaining of terrible back pain. Tingle's mother informed the physician that Tingle was unable to feed himself due to the pain. After Tingle's X-rays came back negative, his primary physician referred him to another set of doctors who specialize in neck and back injuries. Tingle retained a lawyer, and the lawyer then notified Page Boiler's insurance company, Argonaut, that Tingle had selected a doctor for the physician to deal with his neck and back complaints.
On October 14th, 2013, Tingle was involved in a fight that caused him to receive some criminal charges. Tingle testified that he was protecting his mother from her drunk neighbor, who was trying to attack her. On October 15th, 2013, Tingle filed a lawsuit for compensation against Page Boiler. One week later, Tingle visited Dr. Bell and complained of various physical ailments but mostly speaking about depression issues. Tingle did not inform Dr. Bell about the incident involving the battery.
After some visits with his doctor, Tingle's lawyer wrote a demand letter to Page Boiler's insurance company, Argonaut, wanting temporary total disability ("TTD") benefits. Tingle saw Nunley again on January 15th, 2014, and Nunley claimed that there was a tear that could cause back pain, but that the injuries would heal naturally. Nunley placed Tingle on light-duty work.
Argonaut provided Tingle a compensation check in response to the TTD for the ten-week period of December 5th, 2013, through February 14th, 2014. Argonaut then provided weekly TTD checks for $389.01. However, Argonaut failed to provide any compensation for the ten-week period of the day from the fall to December 5th, 2013.
Tingle was sent to jail on June 4th, 2014, due to violating his probation from the second-degree battery incident involving himself and his mother's neighbor. Argonaut immediately stopped paying TTD benefits because an employee's compensation benefits is forfeited during any period of incarceration unless a worker's compensation judge finds that the incarcerated employee has dependents who rely on such compensation. La. R.S. 23:1201.4 (2013).
Tingle was released from jail on September 23rd, 2014. Tingle's lawyer again wrote to Argonaut, demanding that the payment of TTD benefits be reinstated and that the emergency room bill had never been paid. In November of 2014, Tingle's lawyer again wrote to Argonaut and restated the previous claims sent and additionally demanded compensation for pain prescriptions and mileage expenses stemming from the accident.
At trial, Tingle testified that he fell from about eight feet, although evidence provided that the distance was not that high. According to his testimony he was the only support for his two brothers and mother, even though Tingle was in jail from 2008-2011. Only one tax return could be provided from Tingle, the year of the return being 2013. Tingle also that Page Boiler has no other jobs that he could perform. Upon questioning by the Defense attorney, Tingle admitted that he lied when he told individuals that he had never injured his back before. The four back injuries that Tingle never mentioned, happened between 2005 and 2012. Two of them were from auto accidents, one was work related, and one occurred on personal time. The Worker's Compensation Judge ("WCJ") denied any further TTD benefits and dismissed all of Tingle's claims, due to the inconsistency in stories and back pain, failure to report previous injuries, and Tingle's criminal record. Tingle appealed the decision made by the WCJ due to an assignment of error.
The issue for the Court of Appeal to determine was if the WCJ was correct in dismissing Tingle's claim and ending payment for TTD benefits from Argonaut. An employee is entitled to TTD benefits of sixty-six and two-thirds percent of wages during the time of disability, regardless of if the other employment is similar or not, if the employee suffers a work-related injury that causes temporary total disability to work for wages or self-employment. La. R.S. 23:1221(1)(a) (2013). If the employee that claimed for TTD benefits is not working, then the employee must provide clear and convincing evidence, without the help of the presumption of disability, that the employee is physically not capable of working for wages, regardless of the nature and character of the employment. La. R.S. 23:1221(1)(c) (2013). The disability can be proven by medical and lay testimony, and the WCJ must weigh the medical and lay testimony to determine if the evidence provided is in fact clear and convincing. See Whatley v. Nabors Drilling USA, 26 So.3d 253 (La. Ct. App. 2009). Compensation may only be awarded for injuries that are proven by clear and convincing evidence and/or physical or mental injuries that stem from the work injury not within the employee's control. See Cheatham v. Luberski, Inc., 996 So.3d 373 (La. Ct. App. 2008). The WCJ can reject the employee's testimony when the testimony contradicts the documented evidence, is inconsistent, or does not appear to be plausible. See Iberia Medical Center v. Wendy Ward, 53 So.3d 421 (La. 2010).
The second issue for the Court of Appeal to determine was if Tingle was entitled to benefits after June 4th, 2014, and if Tingle was entitled to benefits before June 4th, 2014. The Court of Appeal determined that Tingle was not entitled to benefits after June 4th, 2014, because the evidence provided by Tingle was refuted by other evidentiary findings and hindered by his own poor credibility. The Second Circuit Court of Appeal also ruled that reliance damage could not be claimed to provide for his family members for benefits after June 4th, 2014, because there was no evidence that demonstrated such reliance. The Court of Appeal held that Argonaut was liable to Tingle for benefits prior to June 4th, 2014, because an employer must compensate the employee for all required pharmaceutical drugs, medical treatment, mileage traveled that stem from the work-related injuries. La. R.S. 23:1203 (2013). If an employee is able to prove TTD, then the employer must pay benefits for 66 2/3 percent of wages during the period of disability caused by the work-related accident. La. R.S. 23:1221 (2013). The Court of Appeal came to this decision to award the benefit before June 4th, 2014, for a total of $17,688.30 because, despite Tingle's credibility, there was still certain consequences that stemmed from his back injury. $11,000 of the $17,688.30 came from penalties and attorney fees, while the remaining amount came from pharmaceutical drugs, medical treatment, and mileage traveled to obtain the pharmaceutical drugs and medical treatment.
This case demonstrates the importance of being aware of the benefits that are legally conferred upon an individual in Louisiana for work-related injuries. It is important that you have an excellent attorney when seeking workers compensation benefits in Louisiana.
Additional Sources: KEVIN TINGLE VERSUS PAGE BOILER, INC.
Written by Berniard Law Firm Blog Writer: Brandon Tuley
Additional Berniard Law Firm Articles on Workers Compensation: Injured Man Denied Compensation After Falling on Property of a Public Entity