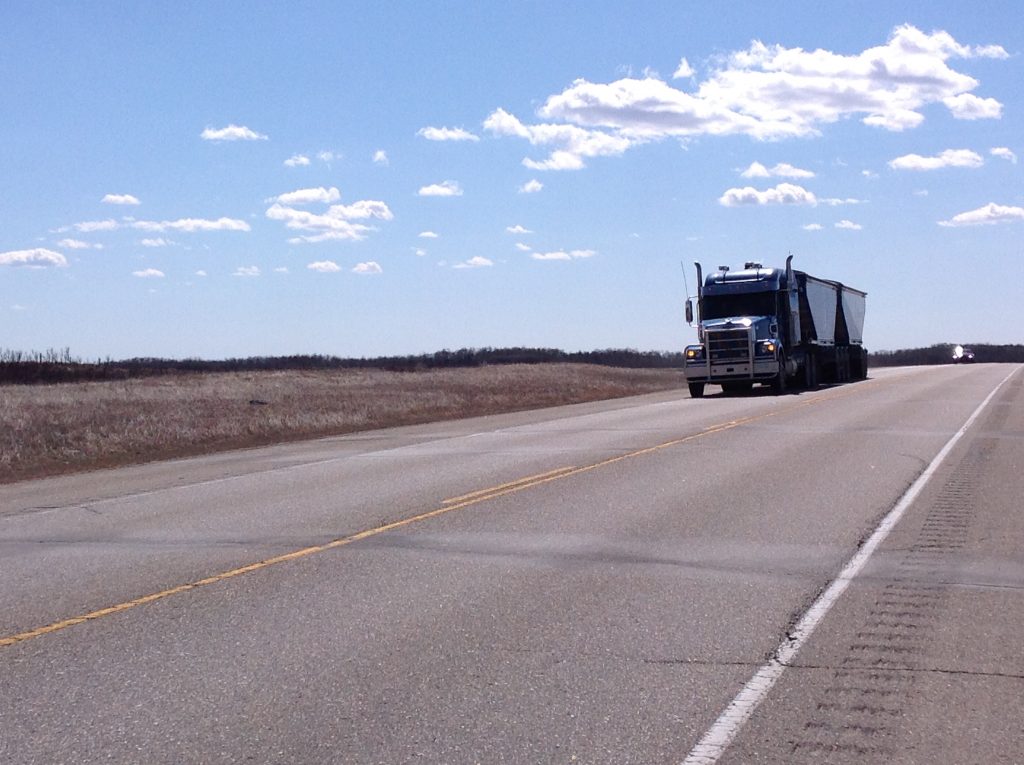 You never know when a leisurely drive can turn into a lengthy lawsuit. Larry Dragna was on a drive in November, 2011, when his vehicle was hit by a driver for A&Z Transportation. KLLM Logistics hired A&Z to transport a freight load from Louisiana to Michigan. Before hiring A&Z, KLLM followed its internal selection policy by reviewing A&Z on a transportation industry review website, which showed that three of A&Z's scores were at a point that indicated problems in certain categories. Although the indicators showed instances of unsafe driving, fatigued driving, and maintenance issues, there were no federal regulations that advised KLLM not to hire companies with scores like A&Z. KLLM, however, had an internal policy to not hire carriers with three troublesome scores until it had discussed the scores internally or with the carrier. There is no evidence if whether KLLM followed this policy when they hired A&Z.
The Dragnas sued KLLM, claiming that KLLM was liable under the theories of joint venture, vicarious liability, and negligent hiring of an independent contractor. The district court for the Middle District of Louisiana entered summary judgment in favor of KLLM on all three claims and the Dragnas appealed. The United States Court of Appeals for the Fifth Circuit decided this case.
Summary judgment is proper when there is no genuine dispute to any material fact in the case, under Fed. R. Civ. P. 56(a). The court in this case first applied this requirement to the issue of joint venture liability, finding that the Dragnas' evidence did not create a genuine dispute of material fact about a joint venture between KLLM and A&Z. Under Louisiana law, there are certain requirements that must be met in order for there to be a joint venture. There must be contributions between two or more persons in determinate proportions, a joint effort between the parties, a sharing of profits, and a mutual risk of losses. See Cajun Elec. Power Coop., Inc. v. McNamara, 452 So. 2d 212, 215 (La. Ct. App. 1984). Those requirements were not met, as A&Z used its own resources in transporting the load, KLLM placed all of the risk of loss on A&Z, A&Z did not share in any profits made, but was paid upon completion of performance, and A&Z alone determined how to move the load. Summary judgment, was, therefore proper in regards to the first issue of joint venture liability.
The next issue is that of vicarious liability. The court must first determine whether A&Z was an independent contractor, or an employee of KLLM. Under Louisiana law, principal and independent contractor relationships are, in large measure, determined by the terms of the contract; however, the law also considers other factors, such as whether the contract calls for a specific piece of work as a unit, if the contractor is free to use its own methods in achieving the end results, if the contract sets a specific price for the undertaking to be completed by a specific time or for a specific duration, whether the contract can be terminated by either party without breach, and, most importantly, whether the principal retains the right to control how the job is completed. See Perkins v. Gregory Mfg. Co., 671 So. 2d 1036, 1038–39 (La. Ct. App. 1996). After reviewing the facts, the court, in this case, concluded that A&Z was an independent contractor, even though the contract between KLLM and A&Z stated differently. KLLM selected A&Z for specific loads, A&Z would receive payment in exchange for the completion of the jobs, A&Z selected its own drivers, and KLLM did not control A&Z drivers' routes or drive times. The court found no evidence to support a vicarious liability claim.
The last issue was that of negligent hiring of an independent contractor. The district court determined that a claim for negligent hiring of an independent contractor is viable when there are facts showing that the principal had actual knowledge at the time of the hiring that the contractor was irresponsible. The court reviewed the information available to KLLM at the time it selected A&Z in order to determine what KLLM knew or should have known. The Dragnas argued that the three poor scores from the transportation industry review website, described above, support the claim that KLLM should have known that A&Z had safety problems. For a motor carrier with scores like A&Z, KLLM usually had an internal discussion or talked to the carrier about its scores before selecting it. This policy suggested to the court that those scores could indicate safety problems; however, for motor carriers with only three problematic scores, KLLM's policy was not to consider these carriers as unsafe. Although the Dragnas asserted that KLLM should have investigated A&Z further, there was no evidence that the three scores should have raised concern, as KLLM's previous experience in hiring A&Z was positive. The Dragnas failed to meet the burden of showing that KLLM knew or should have known that hiring A&Z was unsafe.
In conclusion, the Dragnas failed to meet their burden in showing that there was a joint venture between KLLM and A&Z, that KLLM had vicarious liability over A&Z, or that KLLM was negligent in hiring A&Z.
Additional Sources: LARRY S. DRAGNA; TRISH L. DRAGA v. KLLM TRANSPORT SERVICES, L.L.C.
Written by Berniard Law Firm Blog Writer: Samantha Lacy
Additional Berniard Law Firm Articles on Car Accidents: Prairieville Man Injured in Lunch Break in Company Vehicle Loses Summary Judgment Appeal.