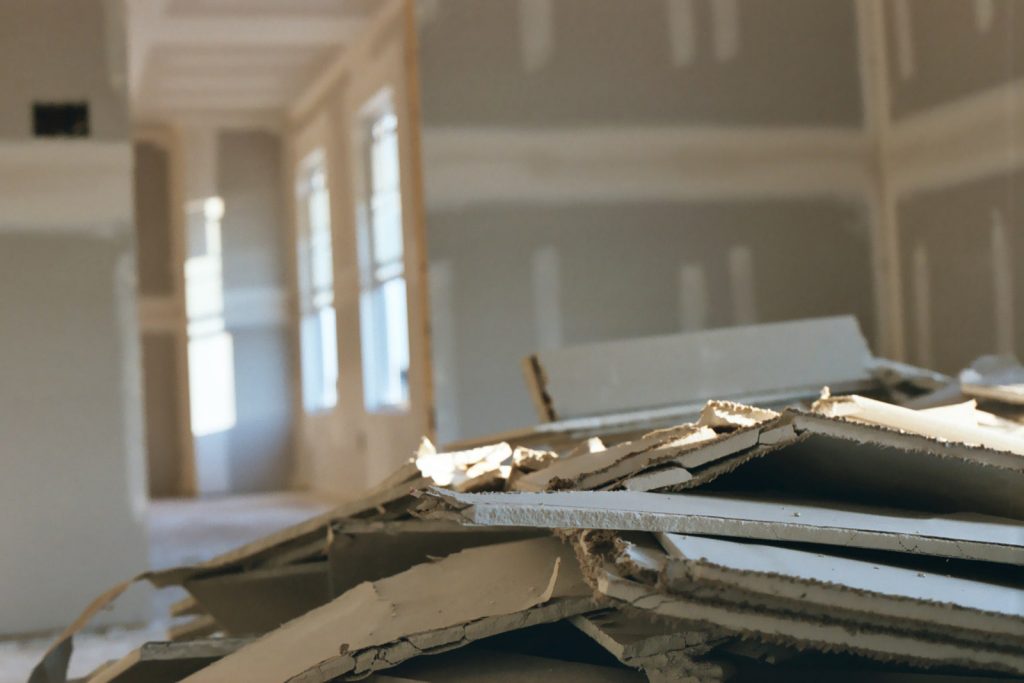 Do you know someone who owns a condo or a home? In some instances, the drywall used to construct the condo complex or home is built from Chinese-Manufactured Drywall.  From 2005-2008 Chinese Drywall was imported into the U.S. and used in the construction of thousands of buildings. Strangely, residents who lived in those buildings began to notice corrosion of metal building components, failure of electrical wiring and in some cases, even physical ailments that ranged from skin irritation to respiratory problems. Ralph Mangiarelli was one the residents who suffered injuries but of a rather different kind.
Mr. Mangiarelli owned a condo unit at Lauderdale One Condominium complex in Fort Lauderdale, Florida. Sixty-Fifth and One, L.L.C. ("Sixty-Fifth") developed the complex and Banner Supply Company Pompano, L.L.C. ("Banner") supplied the drywall used to construct the complex. The Lauderdale One Complex had two buildings called "Building 1" and "Building 2." Only Building 1 was built using Chinese Drywall.  Mr. Mangiarelli owned a condo unit in Building 2.   
Mr. Mangiarelli and other Building 2 residents filed a class action lawsuit in Florida asserting that Building 2 residents suffered a loss in market value for their condos because of the association with Building 1's Chinese drywall.  All federal actions alleging damages resulting from Chinese Drywall were transferred in 2009 to the United States District Court for the Eastern District of Louisiana.  
During an earlier separate class-action lawsuit concerning buildings made out of the Chinese Drywall, Banner and Sixty Fifth ultimately entered into two settlement agreements with those class members.  The settlement agreements broadly defined a class member as essentially any person with a claim against Sixty-Fifth or Banner concerning the importing, use, installation, distribution, sale, marketing, or supply of Chinese Drywall.  Elsewhere the settlement agreements further required that a class member have a significant connection to the "Affected Property."  In this case, Sixty-Fifth and Banner filed an injunction to halt Mr. Mangiarelli's lawsuit on the basis that Mr. Mangiarelli's current class-action claims were covered by the settlement agreements and should be barred.
In determining whether the settlement agreements covered Mr. Mangiarelli's claims, the United States Fifth Circuit Court of Appeal noted that definitions in an agreement are not considered in isolation.  See Sw. Eng'g Co. v. Cajun Elec. Power Co-op., Inc., 915 F.2d 972, 980 (5th Cir. 1990).   Effects of one provision of a contract should be compared with other provisions so that the meaning of the entire contract can be determined.   See La. C.C. art. 2050.  
The Fifth Circuit stood by the District Court's decision that Mr. Mangiarelli was not a "Class Member" under the settlement agreements for the purposes of his loss of market value claims.  The Fifth Circuit noted that while the settlement agreements' definitions of a class member were broad and potentially far-reaching, other portions contained limiting language.  Specifically, the agreements required that settlement funds be used to remediate the Affected Property.  The claimant registration form required information about the claimant's Affected Property.  The settlement agreements limited recovery to those individuals who own, lease, or otherwise have a close tie to a property containing Chinese Drywall.  Moreover, the agreements did not provide relief for loss of market value claims like Mr. Mangiarelli's and therefore did not provide any consideration for the release of those claims.   The Fifth Circuit thus agreed that the injunction should be denied and Mr. Mangiarelli's lawsuit could continue.   
Class action suits can often be difficult to understand especially when deciding if you fall into a member of the class or not. It is advisable to consult with the best lawyer to advise you in your pursuit of a class action lawsuit.
Additional Sources: RALPH MANGIARELLI, JR. VERSUS SIXTY-FIFTH AND ONE, L.L.C.; BANNER SUPPLY COMPANY POMPANO, L.L.C.
Written by Berniard Law Firm Blog Writer: Michelle Rawana
Additional Berniard Law Firm Articles on Louisiana Class Actions: New Orleans Traffic Camera Ticket Recipients Class Action Unsuccessful