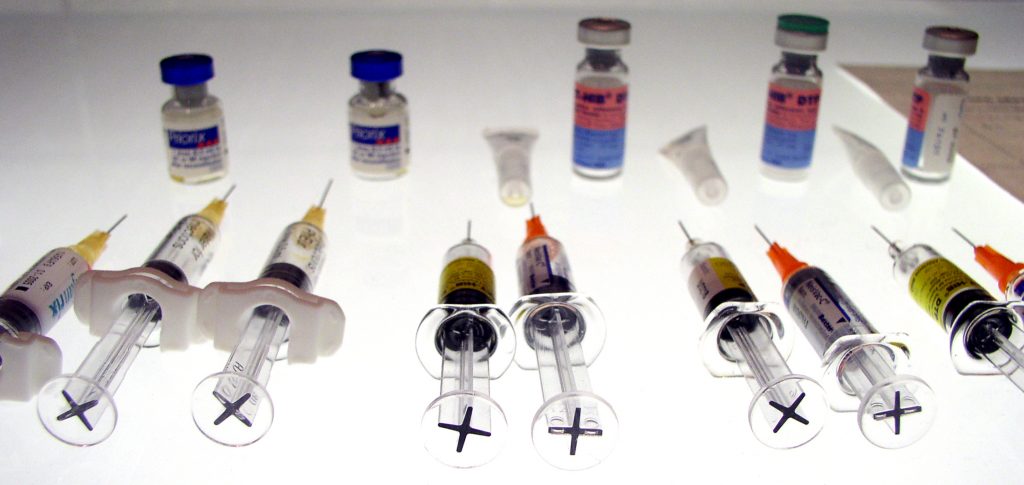 Companies that do business in multiple states must consider that individual states have their own laws, which must be followed if a company plans to do business in that state. It can never hurt to do your due diligence before you begin operations and a good attorney can be a vital resource. Recently, a Louisiana appellate court overturned the decision of a Worker's Compensation Judge (WCJ) who ordered an out-of-state pharmacy to receive over $7,000 in reimbursement for providing prescription drugs to a worker's compensation claimant over a seven-month period in 2010.
The Louisiana Second Circuit Court of Appeal held that Injured Workers Pharmacy ("IWP) was not entitled to reimbursement for fulfilled prescriptions for Oxycodone, Tizanidine, and other medications. Louisiana state law only allows an employee to seek out of state treatment and services when they are unavailable in Louisiana or are provided at similar prices to those found locally.
The case's origins lie in a slip and fall accident at a Sonic hamburger restaurant. Clenon Naron was performing job duties in the restaurant's freezer when he injured his back in July 1999. Naron was issued a prescription card for medications relating to the workplace injury. The claim was eventually assigned to the Louisiana Insurance Guarantor's Association (LIGA). Naron used the prescription card to refill his prescribed medications without incident until February of the following year.
On February 1, 2010, Naron attempted to refill a prescription at Fred's Pharmacy and a worker informed him that his coverage had expired. Naron contacted his attorney who then contacted LIGA. The attorney also informed Naron about the Massachusetts-based pharmacy IWP, where Naron filled his prescriptions regularly by mail for the next seven months. In the Fall, Naron resumed filling his prescription at Fred's.
LIGA paid the initial invoice from IWP for Naron's prescriptions but refused to pay subsequent invoices. LIGA representatives informed IWP that Naron should be using his assigned prescription card for refills. In June, a LIGA supervisor notified IWP that outstanding invoices wouldn't be paid because IWP failed to receive preauthorization. La. R.S. 23:1142(B) requires a payor and employee to both consents to "nonemergency diagnostic testing or treatment" in excess of $750, and caps payor liability to that amount in the absence of consent. Despite these warnings, IWP supplied medications to Naron until September.
Fearful of not being reimbursed for the medications, IWP filed a claim with the state's Office of Workers' Compensation. The WCJ sided with the pharmacy, reasoning that IWP was entitled to reimbursement because LIGA had failed to provide Naron with necessary medications as required by Louisiana Revised Statute 23:1203(A).
La. R.S. 23:1203(A) requires an employer (or payor in this case) to provide "all necessary drugs, supplies, hospital care and services" to a recovering employee in a valid worker's compensation claim. The WCJ reasoned that LIGA failed to provide necessary drugs when it allowed Naron's prescription coverage to expire. The WCJ also noted that because LIGA did not provide treatment as required, the code provision that requires both employees and employers/payors to consent to nonemergency treatment and services in excess of $750 did not apply.
The Court of Appeal disagreed. It noted that even if LIGA failed to provide necessary treatment and services, Naron's right to select a health service provider was limited by the statute's restriction on out of state services. La. R.S. 23:1203(A) permits an employee to receive medical treatment and services outside the state only when treatments are not reasonably available in-state or when the out-of-state treatment is comparable in cost to in-state treatment.
In this case, the Court of Appeal found that Naron could have obtained his medications from a health service provider located in Louisiana, as evidenced by the fact that he routinely filled prescriptions from Fred's or through another pharmacy prior to being notified his coverage expired. Furthermore, IWP did not provide its medical products at a price that meets the "comparable costs" exception to the in-state treatment and services requirement. The Court of Appeal noted that IWP billed LIGA $559.62 for a three-month supply of Tizanidine. Naron purchased a similar dosage for $39.88 a month before Fred's notified him that his coverage had expired.
This case shows the importance of knowing the laws of the states in which you conduct business. Although the Court of Appeal decided the case based on out-of-state restrictions, that was not the only method of denying reimbursement to IWP. The Court of Appeal might also have denied reimbursement based on IWP's failure to obtain preauthorization from LIGA. It is always beneficial to contact a good attorney in the state you intend to do business in before you run afoul of the laws of that state.
Additional Sources: INJURED WORKERS' PHARMACY EMPLOYEE – CLENON NARON VERSUS LIGA
Written by Berniard Law Firm Blog Writer: Raj Sharma
Additional Berniard Law Firm Articles on Workers Compensation Cases: Louisiana Workers' Compensation Case Shows Importance of Understanding Rights and Benefits