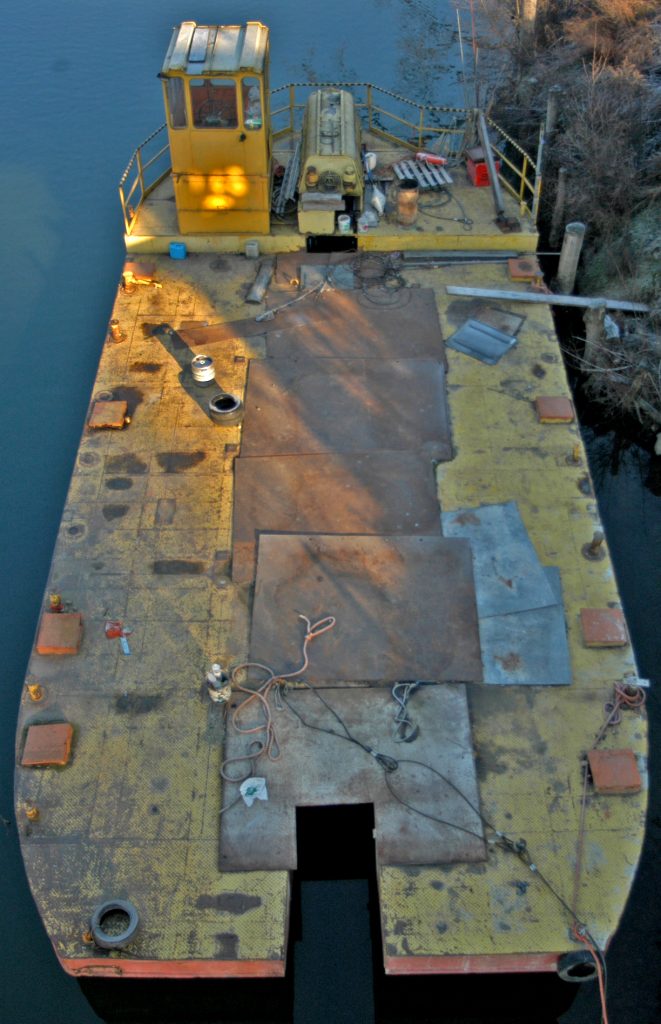 Sometimes we are asked to do a task at work that we do not feel qualified to perform. We think things like, "Hey, that wasn't in my job description." Well, that's essentially what happened to Mark Barto but, unfortunately, attempting to perform his assigned task resulted in a back injury that led Mr. Barto to file a lawsuit.
Mr. Barto worked for Shore Construction, LLC ("Shore") and was assigned by his company to perform the duties of a rigger on a derrick barge operated by McDermott, Inc. ("McDermott"). Unfortunately, Mr. Barto was met with the rare task of inspecting and providing maintenance on a cable crane. In fact, this type of job is done approximately once every two years. Mr. Barto had no experience providing this kind of maintenance and yet his superiors requested that he assist and then re-spool the cable. Mr. Barto was given no guidance on how to do the task and, according to the affidavits of a crewmember, he was "one of the lowest ranking riggers on the barge."
To allow himself to effectively complete the task, Mr. Barto set up a makeshift scaffold within the spooling frame, as he seen someone else performing the task do. In this case, he laid a fir board across the frame to stand on in order to reach the cables.
Standing atop the board and tapping the cables, other crewmembers and superiors saw Mr. Barto and said nothing about any lack of safety, nor did they otherwise warn him.  Unfortunately, the board broke and he fell, injuring his left leg, lower back, and neck, preventing Mr.Barto from working. Mr. Barto filed a lawsuit against both Shore and McDermott. The United States District Court for the Eastern District of Louisiana ultimately ruled in Mr. Barto's favor. The only issue that was reversed on appeal was whether Mr. Barto was entitled to the $300,000 award against McDermott for future lost wages.
An award for future lost wages is generally based upon work-life expectancy which is the average number of years that a person of a certain age is expected to live and work.   Madore v. Ingram Tank Ships, Inc., 732 F.2d 475 (5th Cir. 1984).  Evidence that the particular person may live and work longer because of health, occupation or other factors can certainly be considered.  Absent such evidence, computations for future lost wages should follow statistical averages.  The party seeking damages, Mr. Barto in this case, shouldered the burden of proving damages including providing any evidence that he would work longer than average.   Servicios-Expoarma, C.A. v Indus. Mar. Carriers, Inc., 135 F.3d 984 (5th Cir. 1998).
The United State Court of Appeal for the Fifth Circuit reversed the District Court's finding that Mr. Barto was entitled to future lost wages calculated at an above average work-life expectancy.  The District Court imposed an estimated retirement age by essentially choosing the midway point between two statistically supported ages presented at trial. McDermott's expert economist provided an earlier retirement age based on statistics from the U.S. Department of Labor's Bureau of Labor Statistics.  Mr. Barto himself only testified that he would work until he could retire and did not provide evidence of a concrete retirement age.  At trial, a vocational expert opined that Mr. Barto could pursue a job as a security guard, despite his injuries. Mr. Barto's own economist stated that if Mr. Barto were to pursue such a career, he would lose $209,533 of what he would otherwise have been eligible to earn if he were healthy. The Court of Appeal then reduced the award for future lost wages from $300,000 to $209,533.
Personal injury cases often grapple with the question of future lost wages.  This case serves as a good reminder that evidence of future earning power and life expectancy are the keys to receiving these damages.  A good lawyer will advise clients about their potential future lost wages award and put forth the best evidence at trial to earn their clients a maximum award.   
Additional Sources: MARK BARTO VERSUS SHORE CONSTRUCTION, LLC; MCDERMOTT, INC.
Written by Berniard Law Firm Blog Writer: Matthew Lowe
Additional Berniard Law Firm Articles on Future Lost Wages: Court of Appeals Increases Damages for Lost Wages